Each week I will bring you my "DraftKings Price Changes and Values" article highlighting and analyzing the weekly DraftKings price changes. I will identify players who have been "Priced Up" and players who have been "Priced Down" and let you know the players you should "Play" and players to "Fade" in your weekly Cash game and GPP tournament lineups. We are watching all the DraftKings values and players changing prices heading into Week 3.
EXCLUSIVE SGPN FANTASY CONTENT
SGPN Fantasy Football Rankings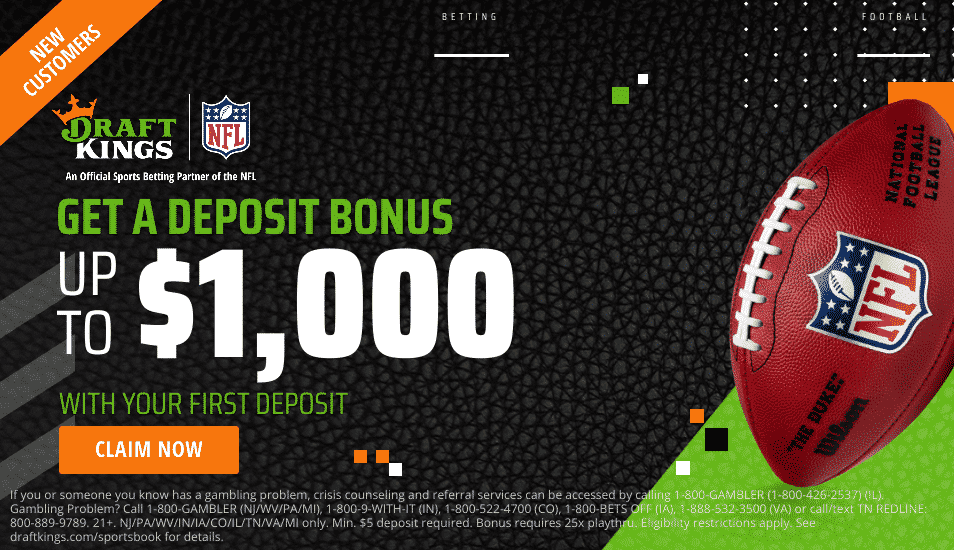 Priced Up – Quarterbacks
Play – Kyler Murray (QB) Arizona Cardinals – $8,300 (+100) 
Kyler Murray is the top-scoring DraftKings' player through the first two weeks of the regular season and is always a great value at his price. Murray has bludgeoned defenses through the air, scoring seven times, while also perplexing them on the ground, rushing for 51 yards and two touchdowns. The Jacksonville Jaguars have given up over 600 passing yards in just two games. Murray's top receiving option DeAndre Hopkins has PFF's second-best cornerback matchup this week. The only real question is what is stopping Kliff Kingsbury from running up the score on ole Urban Meyer. The answer is, not much. Look for Murray to pop in both Cash and GPP.
Kliff Kingsbury was asked about the parallels between the 2019 Cardinals and 2021 Jaguars, given that there were first-time NFL coaches (Urban Meyer in Jax) and No. 1 overall picks as QBs.

Kingsbury deadpanned, "Two wildly successful college coaches."

— Darren Urban (@Cardschatter) September 22, 2021
Play –Derek Carr (QB) Las Vegas Raiders – $5,900 (+600) 
Derek Carr is currently the NFL's leading passer, passing for 817 yards in the first two games of the season. Carr's hot start can be attributed to Darren Waller in Week 1 and the Week 2 loss of Josh Jacobs that tilted their offense towards a more pass-heavy approach.  This week the Raiders face off against a hobbled Miami Dolphins who will be without their starting star quarterback Tua Tagovailoa. Last year Carr lit up the Dolphins in Week 16, passing for 336 yards with one rushing and one passing touchdown. Carr is priced up $600, but don't let that scare you off this potential GPP pay-down winner.
Play – Justin Fields (QB) Chicago Bears – $5,200 (+200) 
Justin Fields will be starting for the first time this season next week against the Cleveland Browns. The Browns' defense hasn't looked great so far through two games, giving up 272 passing yards per game with five passing and two rushing touchdowns. Fields isn't completely boom or bust in this matchup. If he does boom, it will be with his feet,
Priced Down – Quarterbacks
Fade – Patrick Mahomes (QB) Kansas City Chiefs – $8,200 (-100)
Fading Patrick Mahomes is not a smart move in general. Last season Mahomes scored 30 or more points 6 out of 15 or 40%. One of those 30 point performances was against the Chargers in Week 2 of the 2020 season.  So far in 2021, the Chargers secondary is holding quarterbacks to an average of only 10 fantasy points per game. I'm sure that Mahomes will be able to break the 10 point barrier, I just would rather spend up for a quarterback who is facing a more optimal opponent. DraftKings price values need to be just that, values. Mahomes is a fade for me this week.
Play – Lamar Jackson (QB) Baltimore Ravens – $6,800 (-200) 
Lamar Jackson is going to score 40 DraftKings points this week against the 0-2 Detroit Lions.
FYI: Lamar Jackson is going to score 40 fantasy points on Sunday against the Detroit Lions

— Scott Simpson (@NimblewNumbers) September 23, 2021
I clearly expect a huge performance this week from Lamar Jackson this week and I am not the only one. RunTheSims.com has Jackson with the highest projected DraftKings score of the week. The Ravens' defense is down a few key players, five starters missed Wednesday's practice, which means this game is trending towards a higher scoring g affair. Jackson being priced down $200 makes absolutely no sense, but instead of complaining, I'm going to play him in GPP and Cash everywhere. As prices move and Jackson gets cheaper, you have to go and get him as one of the better DraftKings values in Week 3.
Play – Justin Herbert (QB) LA Chargers – $6,500 (-200) 
I'm playing Justin Herbert this week. I understand you have been hurt by him for the last two weeks. You might even be tempted to think that since he didn't pop off against the Dallas Cowboys, he's a fade against a better Kansas City Chiefs defense. That's where you would be wrong.
Only QBs w/ 300+ passing yards in each of their first two games:

🚀Derek Carr
🚀Justin Herbert
🚀Patrick Mahomes pic.twitter.com/20Sn6gmwc3

— PFF (@PFF) September 23, 2021
In Herbert's two career games versus the Kansas City Chiefs, he's passed for  613 yards with a 69% completion percentage, with four passing and two rushing touchdowns. The Chiefs have given up 938 combined passing and rushing yards in just two games. This game is going to be a shootout and Herbert is $1,800 cheaper than Mahomes. GPP and Cash are both in play this week.
Priced Up – Running Backs
Play – Derrick Henry (RB) Tennessee Titans – $8,600 (+300) 
I made the mistake of fading Derrick Henry last week and I almost choked to death on his stat line scrolling across the bottom of my TV screen late Sunday evening. Long live King Henry! Last year Henry had a very similar performance against the Indianapolis Colts, rushing for three scores and toping over 40 DraftKings points. I'm tempering my expectations, but still have Henry projected for 24 points this week. He's a solid spend-up in Cash and a lotto ticket in GPP.
Couldn't hold him back for long.

Derrick Henry breaks free for a 60-yard TD! #Titans

📺: #TENvsSEA on CBS
📱: NFL app pic.twitter.com/ySpgSGl0rB

— NFL (@NFL) September 19, 2021
Play – Najee Harris  (RB) Pittsburg Steelers – $6,600 (+300)
The Steelers are down Diontae Johnson this week after he injured his knee last week against the Raiders, which means a larger workload for Najee Harris. Last week Harris hauled in all five of his targets for 43 yards and a touchdown. Look for Harris to get closer to eight to ten targets this week as the Steelers lean heavy on the rookie back against the Cincinnati Bengals. Harris is a Cash gameplay with a solid floor.
Play – Javonte Williams (RB) Denver Broncos – $4,900 (+400)
Javonte Williams and Melvin Gordon are in a 50/50 timeshare, each rushing 13 times last week. Williams averaged  4.9 yards per carry to Gordon's 2.4 last week which is good news for the rookie after a lackluster debut in Week 1. Heading into Week 3, both running backs are in play. The New York Jets rank 28th against the running back position, giving up over 30 points per game. Williams is still priced up to $400, which means that if he scores there's a great chance he 3x and hit his projected ceiling. He's a stronger GPP and than Cash play.
Priced Down – Running Backs
Fade – Alvin Kamara (RB) New Orleans Saints – $8,200 (-600) 
The New Orlean Saints looked like a completely different team from Week 1 to Week 2, Jameis crashing down to earth after playing, well, like Jameis. Alvin Kamara was limited to five yards rushing on eight carries. So which Saints team do we expect on Sunday when they travel to Foxborough to face Bill Belichick and the Mac Jones-led New England Patriots?
The New England Patriots defense is preparing for their week 3 matchup against the New Orleans Saints, which features star running back Alvin Kamara.@GeorgeBalekji | #Patriots | https://t.co/RPsD2P5SKq pic.twitter.com/6jgMyJhO6f

— NESN (@NESN) September 23, 2021
The Patriots have given up 202 rushing yards in two games, and have been stout against both quarterbacks and wide receivers. Kamara is the best player the Saints have by a mile, which means that Belichick will be scheming to slow him down, much like the Carolina Panthers did in Week 2. I expect Kamara and the Saints to improve, but his $8,200 price tag is still too expensive given the low 20 implied points the Saints are projected to score.
Fade– Nick Chubb (RB) Cleveland Browns – $7,600 (-200) 
Nick Chubb is averaging 6.8 yards per carry through two games and is without a doubt the heart of the Cleveland offense. Chubb is averaging 20 DraftKings points per game, which is impressive given that he's averaging only 14.5 touches per game. The presence of Kareem Hunt and his 23 total touches has had an impact on Chubb and will continue to throughout the season.
The Chicago Bears have been a top 5 defense through the first two games of the season, surrendering only 14 points per game to running backs. I'm fading Chubb due to his still inflated DraftKings price, which is not a value this week.
Fade – Jonathan Taylor (RB) Indianapolis Colts – $6,700 (-500)
Through the first two games of the season, Jonathan Taylor is looking more like his rookie self than the JT that was tearing up the NFL the back half of last season. I rode with JT last week and he didn't even score 10 DraftKings points. I'm fading JT until the Colts figure out how to use him effectively.
Priced Up – Wide Receivers 
Play – Tyler Lockett (WR) Seattle Seahawks – $7,400 (+200) 
Tyler Lockett has scored the second-most fantasy points at the wide receiver position through two games and DraftKings hasn't quite adjusted yet. He should be priced up to $8,000, so take advantage in a matchup against a Vikings defense that gives up 53 points per game to wide receivers. Lockett is a smash in Cash and a great play in GPP tournaments.
Play – Cooper Kupp (WR) LA Rams – $6,800 (+800)
Cooper Kupp's $6,800 price tag is still too low. He's one of the best DraftKings' price values of the week given he's leading all wide receivers in fantasy points and is priced under $7,000. Kupp has been lights out for defenses, hauling in 16 of his 21 targets for 271 yards and three touchdowns.
Cooper Kupp receiving

💥 90.7 PFF grade (1st)
💥 271 yards (3rd)
💥 3 TDs (1st) pic.twitter.com/2nhFl0MKnm

— PFF Fantasy Football (@PFF_Fantasy) September 23, 2021
This week the Rams and Kupp face off against the Super Bowl Champion Tampa Bay Buccaneers and Tom Brady. Fireworks might be an understatement when describing the offensive firepower in this one. Kupp is a lock for all formats, Cash and GPP.
Fade – Henry Ruggs III (WR) Las Vegas Raiders – $5,200 (+1000)
Henry Ruggs III putting up a first-round pick stat line in Week 2. He scored 25.5 DraftKings points with his five receptions, 113 yards, and a touchdown, against the Pittsburg Steelers no less. This week Ruggs is priced up a spicy $1,000. The Dolphins defense played well against Josh Allen and the Buffalo Bills' wide receivers in Week 2. The Dolphins will be down, but not out in this match-up. Look for Carr to lean heavily on Darren Waller.
Priced Down – Wide Receivers
Play – D.K. Metcalf (WR) Seattle Seahawks – $7,300 (-300)
D.K. Metcalf might not have the flashing long touchdowns Lockett has, but those will come soon. As a matter of fact, they might be coming this week in fact. The Minnesota secondary ranks 30th in fantasy points against. Russ and company are gonna cook this week and I want all the Seattle stacks my DFS plate can handle. This feels like one of the more underrated Week 3 values on DraftKings and could lead to a big win.
Play – Justin Jefferson (WR) Minnesota Vikings – $7,200 (-200) 
Justin Jefferson is currently the third-highest scoring wide receiver on the Vikings team behind Adam Thielen and K.J. Osborn. Look for that to change this week when they face the Seattle Seahawks. The Vikings should stick to a run-heavy game script after watching Derrick Henry and the Titans rushed all over the Seahawks. Unfortunately, Cook didn't practice on Thursday and his limited availability plays in Jefferson's favor. If Cook is out, Jefferson is a full go in GPP.
Play – Calvin Ridley (WR) Atlanta Falcons – $7,000 (-500)
Calvin Ridley bounced back after his subpar opening performance and scored 19 DraftKings points. He is still yet to 3x, but don't lose hope. This week Ridley faces the New York Giants who just got burned by Terry McLaurin and who on average give up over 40 points per game to the wide receiver position. Ridley is a GPP play this week, but I would not trust him in Cash. Lots of receiver prices are moving on DraftKings in Week 3, but Ridley remains one of the better values.
Priced Up – Tight Ends 
Play – Rob Gronkowski (TE) Tampa Bay Buccaneers – $5,500 (+800) 
Rob Gronkowski has been unstoppable this season, averaging two touchdowns per game. Gronk's 92% catch rate is just ridiculous. Even crazier after we learned from Gronk's own lips that he doesn't watch the film on his opponents. He has Tom Brady Watch it for him.
Gronk says he watches zero film and just asks Tom Brady who's covering him every week https://t.co/xJJHdQkS6o

— gifdsports (@gifdsports) September 21, 2021
This week Gronk and Tom face Aaron Donald and the Rams' vaunted pass defense. Look for the dynamic duo to be back at work again this week in both my Cash and GPP lineups. Having a high-value upside play in your Week 3 DraftKings lineup is huge.
Priced Down – Tight Ends 
Play – Travis Kelce (TE) Kansas City Chiefs – $8,200 (-300) 
This is just absurd DraftKings. Pricing down Travis Kelce after scoring 26.9 DraftKings points. Got it. I'll take the free square and move on. Seriously though, why? Kelce is a great play in Cash and also viable in GPP tournaments.
Play – Darren Waller (TE) Las Vegas Raiders – $7,400 (-200) 
Darren Waller came back down to earth in Week 2, scoring only 11.5 after breaking the slate in Week 1 with 29.5 points. Last season Waller went off for 112 receiving yards on 5 receptions. Look for him to re-establish himself as Derek Carr's number one threat this week.
DraftKings Price Changes and Values will be here all year to help you win big in Cash and GPP as we watch the prices in Week 3 and beyond!
FYI: Lamar Jackson is going to score 40 fantasy points on Sunday against the Detroit Lions

— Scott Simpson (@NimblewNumbers) September 23, 2021
RELATED CONTENT
Week 3 Fantasy Football Injury Report