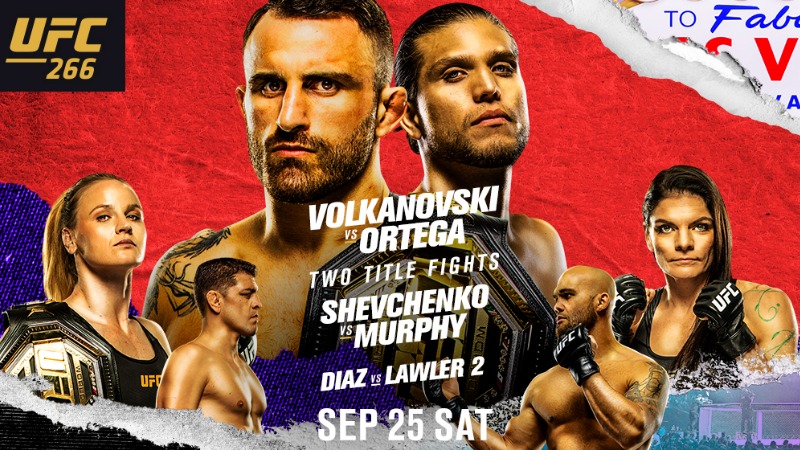 UFC 266 Betting Guide (Chunky Days Are Here Again) | MMA Gambling Podcast (Ep.75)
Gumby Vreeland proved once again Tuesday night that he's a Dana White Contender Series prophet (profit?!), going 5-1. He and Jeff Fox recap the event then move on to the main course – this weekend's stacked UFC 266 pay-per-view. Headlined by two title fights plus the return of Nick Diaz, this is a much-anticipated fight card. But has Gumby bitten off more than he can chew, going out on a limb and backing some sizable underdogs for Saturday? And did Jeff mess up by going all chalk? Listen in and decide for yourself.
Make sure to subscribe to our feed(s)!