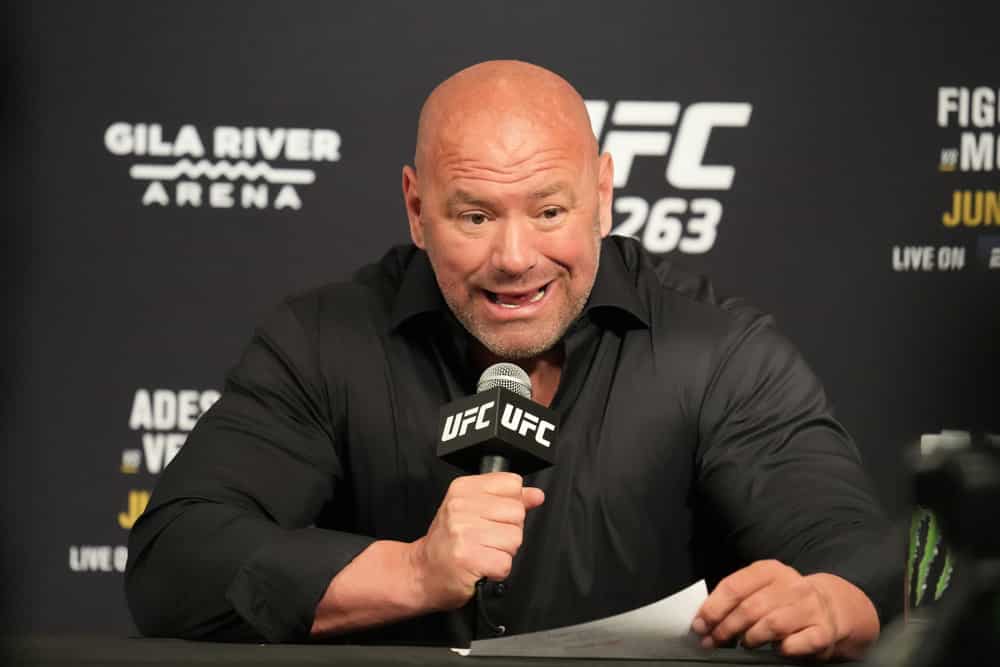 Everybody's favorite Tuesday night action is upon us again. Dana White's Contender Series is back for Week 4, live from the Apex in Las Vegas. All but one winner has taken home a contract so far (sorry, Mo Miller) and even a loser has (congrats, Carlos Candelario). But whether this batch of winners gets a shiny new contract, they can still win you money regardless.

Dana White's Contender Series – Week 4 Predictions
AJ Dobson (+130) vs Hashem Arkhagha
Both Dobson and Arkhagha love to throw absolute bombs. Neither likes to take a step back and neither particularly measures out any of the shots they take. What I ultimately think is going to be the difference-maker is the composure of Dobson. When Arkhagha seems to have any level of success, he pours the strikes on heavily. That works against lower levels of competition. Even in his regional bouts, we've seen him do this and immediately look exhausted. Dobson is a bit more composed and refrains from just dumping it all out. While it has never burned Arkhagha before, he's facing the highest level of competition as well as the adrenaline dump of being on the Contender Series. I'm saying that Dobson goes in there and finishes Arkhagha with the hands when he gets tired – and it may not even be all that late in the fight.
Nikolay Veretennikov (-205) vs Michael Morales
This one is probably one of the hardest to pick on the card. On one hand, Morales has great aggression and seemingly the power advantage. He throws somewhat wild and keeps his hands really low – but more than makes up for both of those things with his speed. However, he's fighting someone who keeps things very technical. Veretennikov may not have the flashiest striking, but his short combinations all do the trick. Everything he throws seems to be straight. The thing that is most important for this breakdown though is the clinch work of Veretennikov. He not only throws great knees and controls well (which led to a finish of UFC veteran Anthony Ivy), but he also has some great judo. I've seen more than a couple of hip throws that have led to prolonged top time, as he does have great control there too. With Morales moving forward with some level of recklessness, I think it's going to be impossible for him to stay out of the clinch with Veretennikov.
Steven Nguyen (-200) vs Theo Rlayang
This fight should undoubtedly be exciting on the feet. The matchmakers knew precisely what they were doing when they matched these two up. Rlayang has a fun set of kicks that he throws at the end of combinations, but also just as stand-alone pieces. Nguyen meanwhile just moves forward and is prepared to be in a fight that is messy. He was on the Contender Series before, where he had a closely contested fight with Aalon Cruz. He backed Cruz up nonstop, but then wound up running into a flying knee. The majority of his other fights include big KOs and slick guillotines. That includes a brutal finish at LFA 100 in just 30 seconds. While I believe in the striking of Rlayang, I think Nguyen is going to make him pay for every low kick he throws. Ultimately, Nguyen is going to land one of those big strikes, but even if he doesn't the pressure should take a lot of the strikes away from Rlayang.
Kleydson Rodrigues (-140) vs Santo Curatolo
Flyweight fights always deliver, particularly on the Contender Series. I expect this one to be no different. This one has a lot of odd dynamics. Rodrigues has not fought in two years due to injuries and the pandemic. Curatolo has fought four times in that span. Curatolo also has a Greco-Roman wrestling background, which is less common when it comes to wrestling bases in MMA. While I think he can take this fight to the mat in a number of ways, I'm not sure he'll like what he sees when he gets there. Rodrigues is sharp on the mats and is aggressive on submissions. However, I don't think it's going to be any better for Curatolo on the feet because Rodrigues is downright unpredictable on the feet. He throws lots of diverse strikes and has a ton of KO power. Curatolo was also recently knocked out, which is worth keeping an eye on too when he faces a striker. I think that's probably how this one ends too.
Victor Martinez (+135) vs Jacob Rosales
The pick in this one is Martinez, but not for any real reason other than I think that his chin holds up better and he hits harder. Both guys just sort of let loose on the feet and aren't afraid of eating one to dish one out. Neither seems all that interested in going to the mat and even if they were, I don't think there'd be much of a discrepancy. The big difference is just that Martinez has a way of turning people's lights all the way off and Rosales just builds solid rounds. It's also worth noting that Rosales was KOed by Jonathan Pearce when he was on Contender Series before.

Don't forget to check out all of our MMA coverage on SGPN, including our UFC picks posted each week. And remember to listen and subscribe to the MMA Gambling Podcast, where you can get even more Contender Series and UFC insight each week.