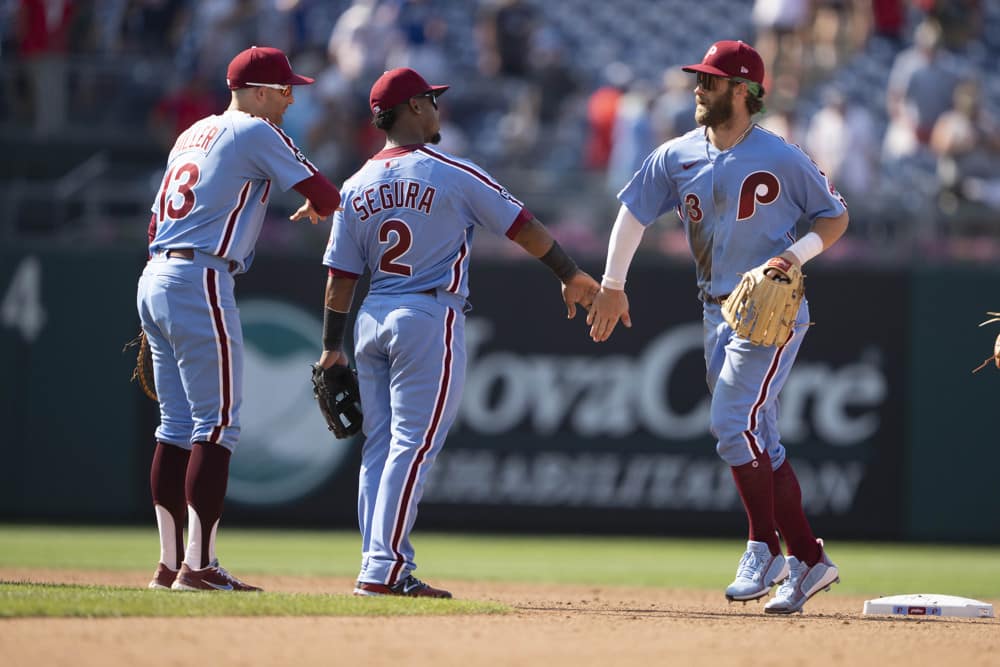 The playoff race is heating up and each of Sunday Night Baseball's combatants are still clinging to that hope of NL East glory. It's the Mets and the Phillies for the evening's action, and we're here to help you get into the green with your MLB DFS Showdown lineup. Check out who we think is poised for a big night and can make you some cash in the process.
(NOTE: This MLB DFS lineup was made before official lineups were posted. Always check starting lineups prior to your lineup locking)

MLB DFS Picks (PHI/NYM Showdown) Sept 19th
Captain – Rich Hill ($15,600) – NYM
When Hill was first moved to the Mets just before the trade deadline, the prospect of picking him as a captain in an MLB DFS Showdown seemed insane. He was rattling off three-inning starts as if that's what he intended to do. He was having outings with just one or two strikeouts. Now we find him here. Over his last three starts, he's averaged five and a half innings pitched while striking out six. That's good enough for 17.5 fantasy points per game – which is plenty for a captain for me. And those numbers include his recent rough outing against the Cardinals, in which he only scored 8.5.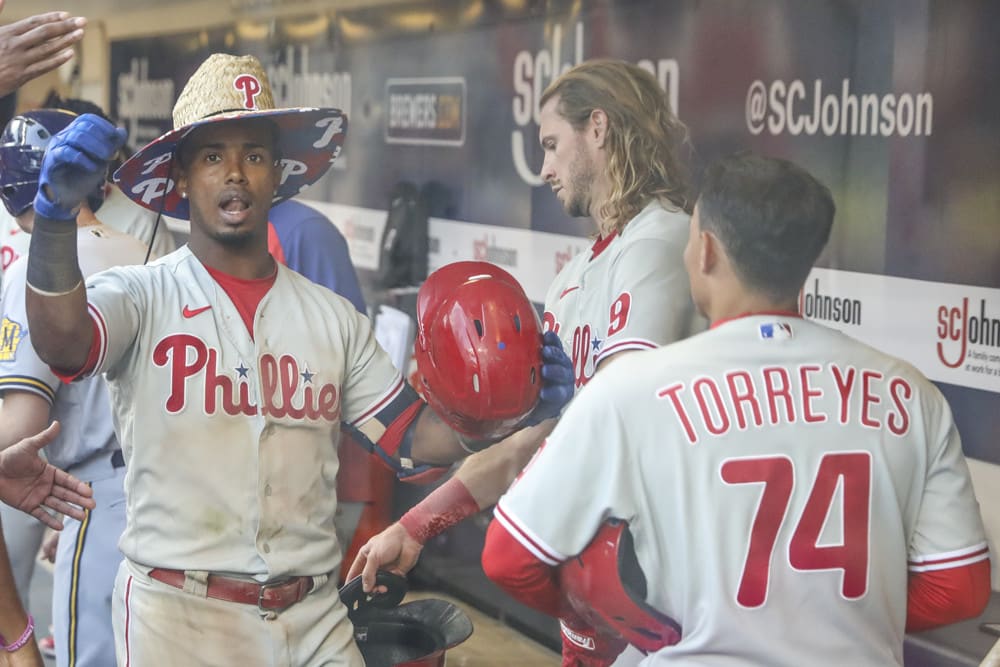 There are a lot of big boppers in each of these two lineups. However, if you try to roster Bryce Harper, Francisco Lindor, and/or Pete Alonso, you're likely going to have to squeak by with some rough choices at the end. And there's really no reason to because a lot of these middle-salary guys are red hot.
Segura, while a little more of a pricey MLB DFS pick than those middle-salary guys I speak of, is as hot as any of those big names. Over the last nine games, he's put up double figures a total of five times. That includes five extra-base hits in there along with six RBIs. Despite having a two-homer night on Saturday, his price is still pretty low.
Galvis is another example of someone who is hot right now, albeit not over quite the same stretch as Segura. In the last four games, though, Galvis has 53 fantasy points. That's a 13.25 point average. It's hard to say no to anyone in an MLB DFS Showdown who is on that kind of streak at this price. The fact that he seems to have displaced Ronald Torreyes as the everyday third baseman gives me even more comfortability with the pick. The consistent reps seem to be paying off for him – and that's something you can usually count on going forward.
Remember when I said if you could have someone who put up 53 points over the last four games at $7,000, that you should take it? I give you… the same thing at $6,800.
That's right, the Phillies aren't the only ones with under-the-radar hot hitters. Now granted, Nimmo's is over a bit of a stretch because there was a break due to injuries. Even so, Nimmo has put up the same 13.25 points per game over the last four. The last two of those games have come since he came off the DL and are actually worth more than half his total (29 in the last two). You take a bit of a gamble since he is only on his third game back. However, isn't that what MLB DFS is all about?
McNeil has not been nearly as hot as a lot of these other guys. He's not constantly putting up big numbers or jacking the ball out of the park much at all. However, his speed is why I like him here and am willing to take a bit of a risk. Over the last week, half of McNeil's hits have been for extra bases. However, that includes no home runs. Doubles and triples are the name of the game for him. If he can give your MLB DFS lineup just one of those, he's worth it at this cost. And the beauty of this place is that it's not out of the realm of possibility to see him grab two or three of those.
Conforto didn't pick up a hit in Saturday's game with the Phillies. That was the first time he's failed to get one since September 9th. Over that stretch, he seems to be walking way more than usual. He's not an extra-base hit machine by any stretch, but anytime you can get someone who'll probably give you a hit and a walk, you take it. That's the kind of floor I'm looking for in my last pick in an MLB DFS Showdown. Conforto fits that perfectly.

Make sure to check out all the great MLB coverage we have to offer and be sure to listen to the MLB Gambling Podcast, which airs twice a week.