Kansas City Chiefs 2020 Season Review
This season follows back-to-back Super Bowl appearances for the Kansas City Chiefs so you would think there wasn't much wrong with the Chiefs. Patrick Mahomes led the league's number 1 offense to a 14-2 season last year but it was a disappointing ending with the Chiefs well beaten by the Buccaneers at the Super Bowl.
There is no shame in losing in a Super Bowl, but it was the manner of the defeat which will have hurt Chiefs fans most. The Buccaneers' defense was dominant against the Chiefs' offensive line and had Mahomes scrambling all game and struggling to make anything happen. A patched-up offensive line took most of the responsibility and the Chiefs have reacted in the off-season. Their main pieces on offense were in fine form last season – Travis Kelce with a career-high 1416 yards and Tyreek Hill hauling in a career-best 15 touchdowns. The Chiefs are rightfully favorites to win the Superbowl again.
Be sure to check out our entire library of each 2021 NFL team season previews here!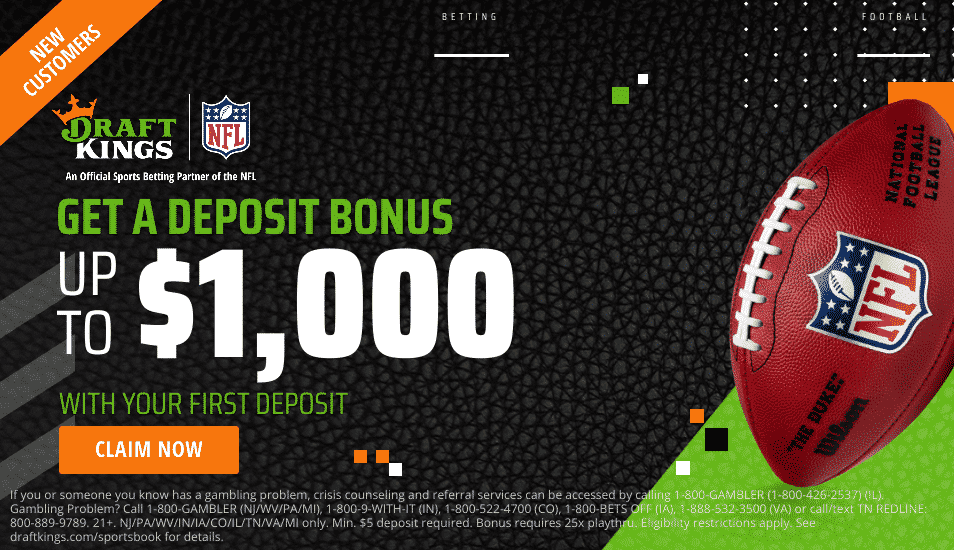 What's New for 2021/22
There's been a lot of focus on the offensive line and an entirely new line will be on display in Week 1. Eric Fisher and Mitchell Schwartz have been released in a move that surprised many. Former Patriots left guard, Joe Thuney has signed on an $80m five-year deal and the Chiefs traded a first-round pick for Orlando Brown from the Ravens. Center Creed Humphrey and guard Trey Smith were acquired in the draft. Austin Blythe and Kyle Long have also been added. The Chiefs really have gone all out to give Mahomes the protection he needs this year. Elsewhere, Sammy Watkins and Damien Williams have also departed.
Strength of Schedule
Chiefs are tied for 11th in strength of schedule, their opponents combining for 138-132-2 and a .511 win percentage last season. The Chiefs will face seven playoff teams from 2020 this season. On the positive side, two of the Chiefs AFC West opponents, the Raiders and Chargers, have a tougher schedule, ninth and tenth respectively.
Kansas City Chiefs Betting odds
Super Bowl +500
Win AFC +250
Win AFC West -250
Playoffs –1000
Win total – Over 12.5 (-120)
Under 12.5 (+110)
Pick – Chiefs to win AFC (+250)
I'm taking the Chiefs to take the AFC for the third year running. They should win the AFC West for the sixth time on the spin and are favorites for the Super Bowl once again.  I wouldn't try and talk anyone out of betting the Chiefs to win it all, but I'm playing it a little safer and taking them to win the conference.
Player Props
Mahomes Passing Yards – Over/Under 5000 yards
Mahomes broke 5000 yards in his first full season with the Chiefs before falling well short in 2019, playing only 14 games. He again fell short last season with 4740 yards, but he did miss the final game of the season which would likely have taken him over. Of course, he could be rested again this year once they have the number one seed locked in.  With a 17 game schedule this year I think we can take him to go over 5000 yards.
Pick – Over 5000 yards (-110)

Clyde Edwards-Helaire Rushing Yards – Over/Under 900 yards
There was a lot of hype around Edwards-Hellaire going into his rookie year and he never quite hit expectations. He missed a handful of games with injury at the end of the season, but still finished with 803 yards from 13 games. I'm expecting improvement this year behind an upgraded offensive line. Even a slight uptick in yards per carry will see him cover this line. I'm taking over 900 yards.
Pick – Over 900 rushing yards (-110)

Fantasy
The Chiefs have gone all out to improve the offensive line in the off-season to give Mahomes more protection. Mahomes may not be the only one to benefit, however, and I'm backing Clyde Edwards-Helaire to be a top 10 RB this year and in doing so he will prove to be value against his current ADP. He is currently being picked at around RB14 and dropping as far as the third round in many drafts.
As for Mahomes, whilst I've no doubt another big season lies ahead (I've picked him to go over 5000 yards), I just can't be having him as high as the second round in single QB leagues. Mahomes was ranked QB4 in fantasy last year and QB7 in 2019. Don't jump the gun too early. The likes of Kyler Murray and Josh Allen will potentially still be available two rounds later.
Draft – Edwards-Helaire
Fade – Mahomes
Good Luck!