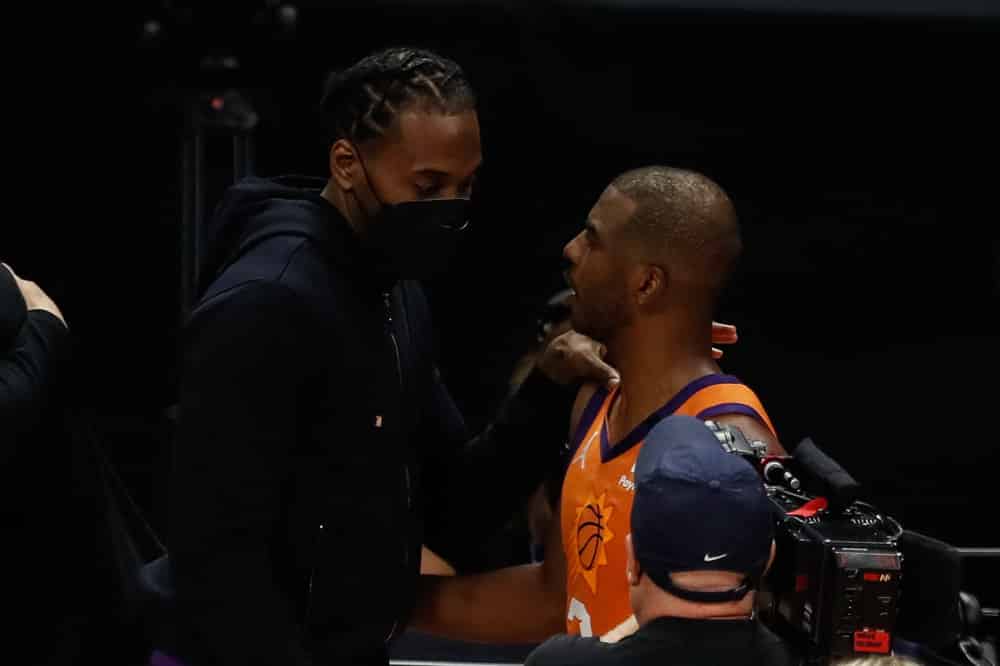 Pacific Division Win Totals Podcast
The NBA Gambling Podcast continues their 2021-22 season divisional previews with the Pacific Division win totals and offseason moves recap. Ryan 'Rich Fat Baby' McKee welcomes the man behind the @SunsLead Twitter account, Cameron Prichard.
The guys break down all the biggest draft picks, free agency acquisitions, trades, depth charts, and injury updates in the Pacific Division. Phoenix Suns, Los Angeles Lakers, Sacramento Kings, LA Clippers, and Golden State Warriors … are these teams better or worse going into next season? Based on what we saw last season and the teams' recent updates, will they go over or fall short of their win totals?
Ryan does the math and figures out if last season's win percentages in a 72 game season will hold up against this year's totals predictions in an 82 game season. Check out this podcast before you make any NBA futures bets for next year.