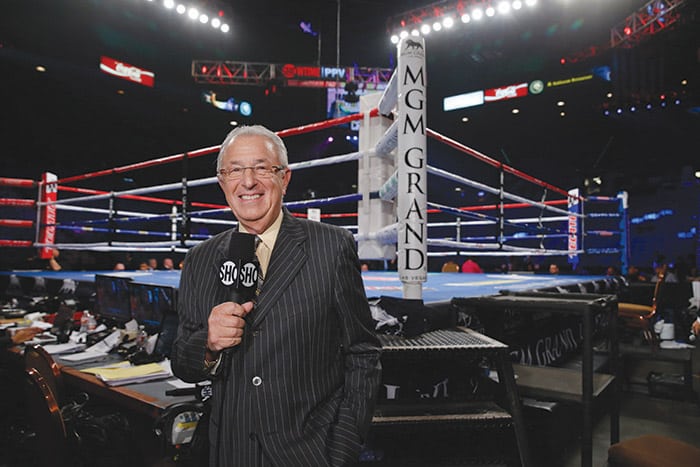 On the latest edition of the show, host T.J. Rives is back and getting ready for the weekend of fights, including an anniversary for the Showtime cable boxing series "ShoBox" on Friday night
Up first, long time, award winning boxing play by play man Barry Tompkins comes on board the show along with Sr. Writer of BigFightWeekend.com, Marquis Johns, to discuss Friday night's fight card in Nebraska. That is featuring a pair of unbeaten Super Middleweights in the main event and it is the 20th anniversary of "ShoBox" on Showtime.
Barry talks about that card and also, gives us the flavor and goes over some of the great fights he has called throughout his 40+ year career.
T.J. and Marquis not only go over the Henderson-Steen "ShoBox" Friday night main event and the odds. But, they also discuss the Saturday night British TV Heavyweight main event that features unbeaten Joe Joyce, who still wants to get into the title picture, taking on veteran Carlos Takam. Can Joyce impressively win and look towards a potential title shot later in 2022?
T.J. and Marquis go over the odds on that Heavyweight tilt and make their predictions.
They also go over the news of the week and the rumors that a Terence Crawford-Shawn Porter WBO World Welterweight Title fight could be coming this Fall in the U.S., too.
Hear it all on the "Big Fight Weekend" podcast and make sure to follow/review us on Apple Podcasts, Spotify, Google, etc.!!