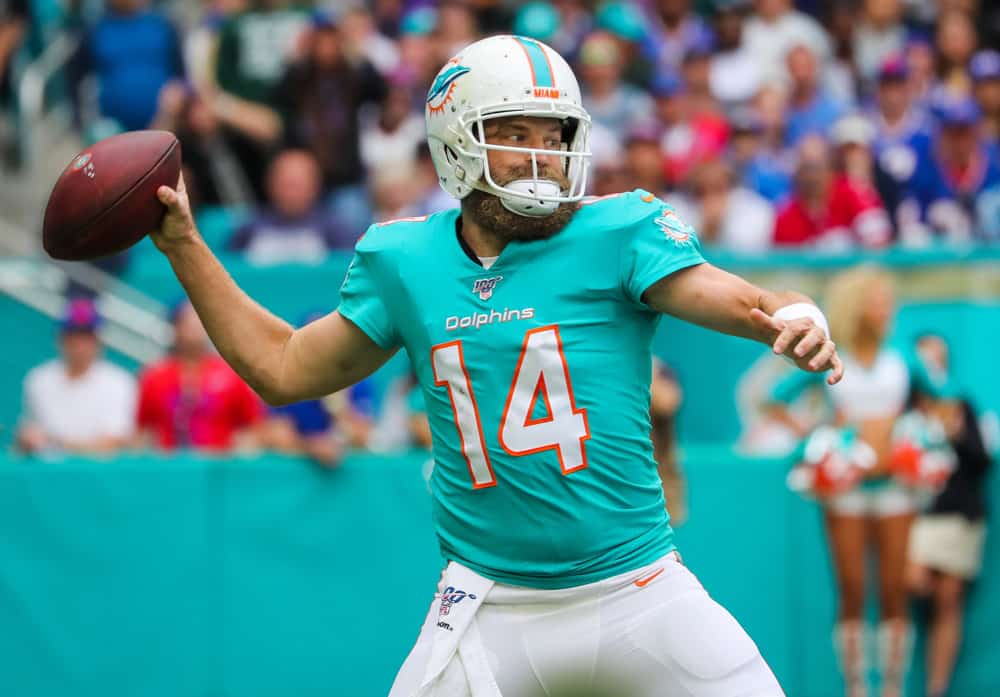 SGPN Fantasy Football Podcast Recap
Welcome to Episode 12 of the SGPN Fantasy Football Podcast! This week Rod Villagomez welcomes Mason Riney, writer for 5 Yard Rush as his guest. They take a look at 10 quarterback currently ranked outside of the Top 12 in fantasy average draft position. Serving as the quality control officer for the episode is Thad Sousa, content creator for Fantasy Football Chaos. Mason and Rod go back and forth regarding the value of each of the ten lesser hyped players at the position and whether or not to draft them.
Will Deshaun Watson be the steal of your draft? Can Matthew Stafford keep the Rams competitive? Can Jared Goff resurrect the Lions? Are you Team Taysom, or Team Jameis? We answer these questions and more on this episode of the SGPN Fantasy Football Podcast.
If you're new to the show, you're in for a treat. Our show flows a little differently than most. We covers ten separate categories of a larger overall theme. The panel puts three minutes on the clock to discuss each.
As always, make sure to subscribe to the SGPN Fantasy Football Podcast on Apple and Spotify. Find Rod (@rjvillagomez), Mason (@caliking49er17), and Thad (@SamAdamsAnalyst) on Twitter.
Check out the SGPN fantasy football rankings and fantasy football projections.