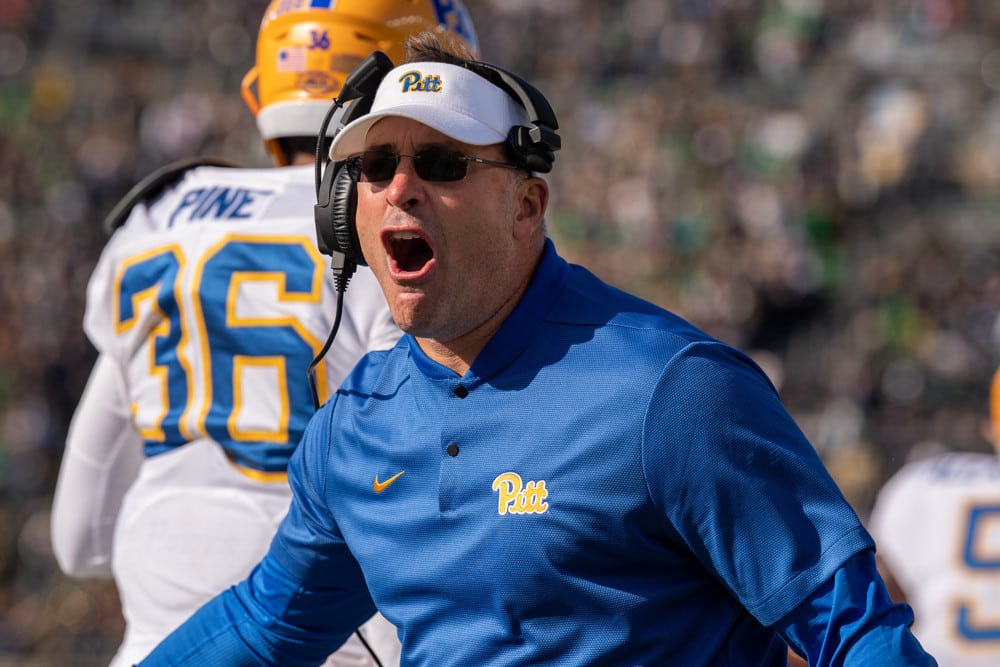 Over the course of the week, we'll be ranking the top 130 coaches in college football.

Ranking the top 130 college football coaches isn't easy because every year there's a long list of coaches who haven't even coached a game. Mix that with the crazy COVID season we had a year ago where first-year coaches didn't get spring ball and had a shortened camp and, in some situations, some coaches never even got to coach games or had a very short season. With that said, that doesn't mean they are the worst coaches. It means that –– in some cases ––  they are unproven.
Here, in my opinion, are the 101-130th best coaches in college football
College Football Coach Rankings (101-130)
101. Pat Narduzzi (Pittsburgh)
Narduzzi is a bit of a head-scratcher with the Pitt Panthers. These teams always have talent and sometimes they show it like when they beat Clemson at Clemson a few years back. However, for every one of those, there's also the Penn State blunder of kicking a field goal with a couple of minutes left at the one-yard line when down 4 points. Narduzzi is 42-34 as a head coach so he's somewhat decent at winning but their talent level may suggest they should win more often.
102.Mike Bloomgren (Rice)
Bloomgren is just 7-23 in his 2.5 years at Rice but the Owls started to show some signs of life last season like when they upset undefeated Marshall on the road. Rice was a awful program when Bloomgren first signed on and I like where he currently has this program despite a 2-3 COVID season record last year. They almost knocked off UAB and Middle Tennessee to go 4-1.
103. Doug Martin (New Mexico State)
Martin is just 52-117 as a head football coach in college football but he's only been head coach at Kent State and New Mexico State. Those are two of the hardest jobs in America. In 2017 Martin had New Mexico State go 7-6 and win a bowl game which is probably one of the best coaching jobs in the past decade.
104. Steve Addazio (Colorado State)
Addazio is 58-58 as a college football head coach and if you had asked me to guess this before researching this I would say Addazio is the ultimate average coach. His best year as a head coach happened to be his first year as a head coach of Temple after taking over for Al Golden and going 9-4. Since then he has never won more than 7 games. It'll be interesting to see how this will work out at Colorado State in year 2 after a 1-3 first year.
105. Danny Gonzales (New Mexico)
Gonzales was hired last year right before COVID hit so to judge everything on the first year is tough but New Mexico was so bad the year before I saw giant strides in Gonzales first year of going 2-5. Gonzales played safety for the Lobos under Rocky Long in the '90s and after being hired away from San Diego State he brought Long out of retirement to run the defense.
106. Ryan Silverfield (Memphis)
Silverfield has been a head coach for just one season and that was last year's COVID season in Memphis but the final record was somewhat impressive considering all the obstacles. Silverfield went 8-3 in year one and had nice wins over UCF, Navy & Houston.
107. Shawn Clark (Appalachian State)
Once again another first-year coach in Shawn Clark so we don't have much to go on other then the fact he's 10-3 at App State as their head football coach. Sure, last year's team was projected to do more within the conference but 10-3 is 10-3.
108. Mel Tucker (Michigan State)
Tucker's sample size isn't incredibly large but in two seasons he's never had a winning season. Sure, he was a first-year coach twice in the past two years and one of those was affected by COVID but Tucker is 7-12 as a head coach and lost all five of his games last year by double digits including losses by 40, 42, and 24.
109. Mike Houston (East Carolina)
Houston is just 7-14 at ECU but he's inherited an awful team and if you look at his history past East Carolina the guy is a proven winner. In 2016 he led James Madison to an FCS National Championship and went 37-6 as the head coach of the Dukes. Prior to his time at JMU Houston was at The Citadel where he turned around that program and took them to the FCS Playoffs.
110. Chip Lindsay (Troy)
Chip Lindsay has only been a head coach once and we are seeing it with his stint with the Troy Trojans where he's 10-13 as a head coach after two years. If you are a Troy fan though you have a reason to be optimistic because the program seems to be headed in the right direction and last year 4 of the team's 6 losses were by a score or less and the other two were at Appalachian State and BYU. I expect Troy to be a player in the Sun Belt this year.
111. Butch Jones (Arkansas State)
Jones actually has a career record of 84-54 so perhaps that alone should have him much higher up. However, he was handed the keys twice to what Brian Kelly had built at Central Michigan & Cincinnati. Jones was then handed the Keys to Tennessee where he recruited a decent roster but only managed a 34-27 record in Rocky Top but was just 14-24 within the SEC.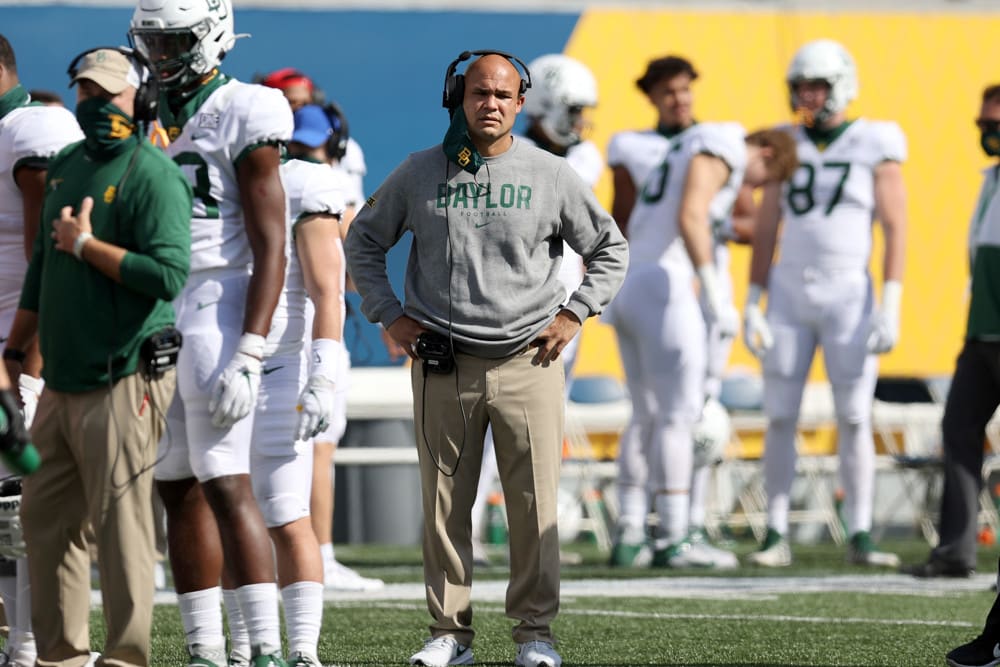 112. Dave Aranda (Baylor)
Aranda is a great defensive coordinator there's no denying that but as head coach, we've only seen one season and unfortunately, it was a crazy COVID season where he was deprived of a spring game and had a shortened camp and then proceeded to go just 2-7 in his first year but 5 of his 7 losses were by 10 points or less so perhaps he'll get back on track this season.
Avalos was a great defensive coordinator at Boise State and Oregon and I think this was a great hire for the Broncos but he has zero head coaching experience.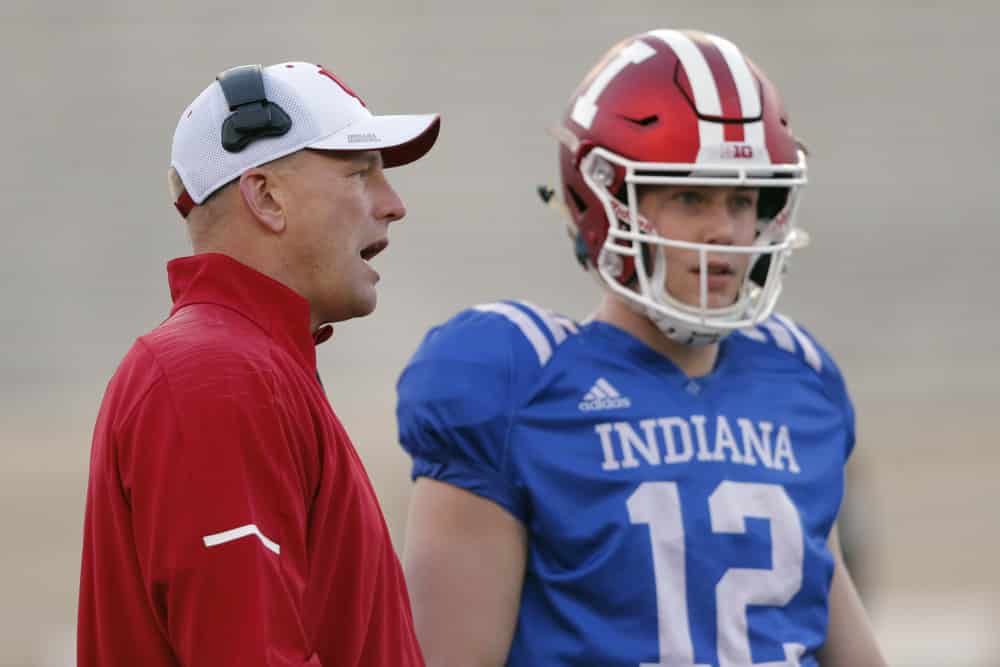 114. Kalen DeBoer (Fresno State)
DeBoer was a great offensive coordinator for Jeff Tedford at Fresno State before jumping over to Tom Allen and Indiana before getting called back to Fresno last year. As I have mentioned above first-year coaches really had it hard last year so it's hard to make a full judgment but DeBoer led the Bulldogs to a 3-3 season which makes me think he is probably a good hire but with just a 6 game sample it's tough to gage.
Lea was the guy behind those great Notre Dame defenses and he went to Vanderbilt so it's a perfect match on paper but can they win games?

116. Jedd Fisch (Arizona)
Fisch was an interesting hire that most didn't see coming. He's never been a head coach with the exception being UCLA's interim head coach where he went 1-1. Fisch has ties to some great coaches like Bill Belichick, Sean McVay, Jim Harbaugh, Pete Carroll, Mike Shanahan, and Brian Billick.
117. Kane Wommack (South Alabama)
Wommack has never been a head coach but his defense made a lot of noise with the Indiana Hoosiers over the past few seasons.
118. Dana Dimel (UTEP)
Dimel is a former Bill Snyder player at Kansas State and later would become Snyder's OC in Manhattan, Kansas. He's been the head coach of Wyoming, Houston, and UTEP and he's had success before at Wyoming going 22-13 but then went just 8-26 at Houston. He rejoined Bill Snyder at Kansas State as an assistant before taking the UTEP job where he's 5-27 as the head coach of the Miners.
119. Ricky Rahne (Old Dominion)
Rahne is a Year 2 first-year head coach who's never coached a game. Old Dominion decided to punt away the season last year after hiring Rahne. Rahne was previously the OC at Penn State under James Franklin.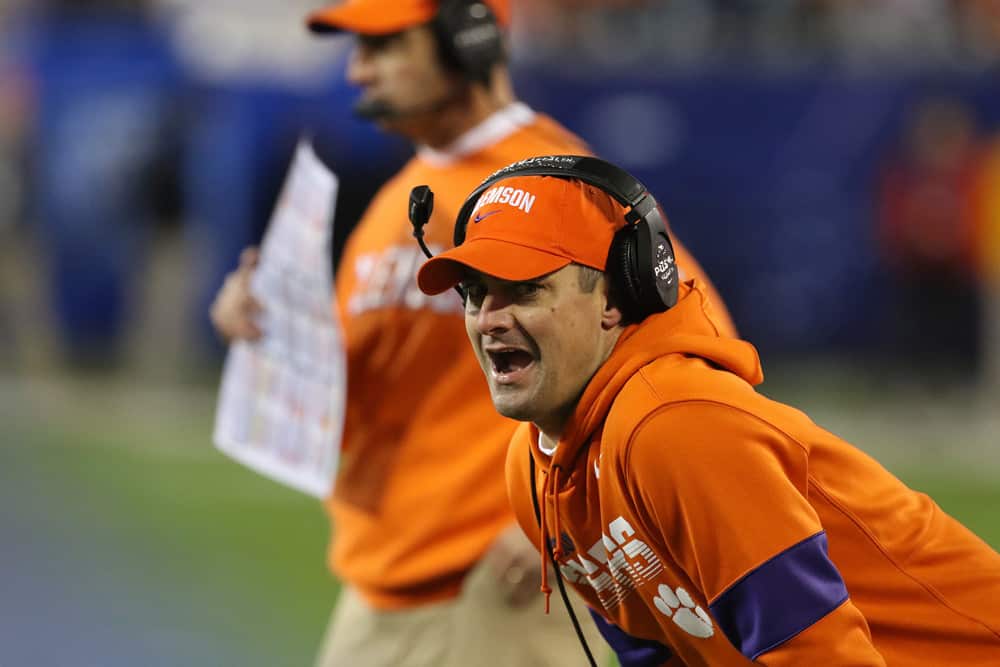 120. Jeff Scott (South Florida)
Scott is another coach that had year one start under the COVID season so it's hard to gauge just where he's at. I'm not saying he's a bad coach at all but his 1-8 record at South Florida in his first year is concerning. His one win came against an FCS opponent too. Perhaps he's missing his Clemson days but I think we have to give it more time before coming to a conclusion.
121. Shane Beamer (South Carolina)
Beamer obviously comes from a great family of coaching being that his dad is Frank Beamer the legendary Virginia Tech head coach. However, he's never been a head coach and although it's in the blood we gotta see it to believe it.
Coach Linguist is another coach we've never seen be a head coach but he comes from a decent pedigree after being hired away as Michigan's co-defensive coordinator under Jim Harbaugh. Linguist also coached under Mike McCarthy, PJ Fleck & Dan Mullen.
123. Charles Huff (Marshall)
Huff is another first-year head coach with zero head coaching experience. However, he comes from an great lineage of coaches like Nick Saban, PJ Fleck, Joe Moorhead, and James Franklin. Only time will tell.
124. Will Hall (Southern Miss)
Hall will most likely go down as a good hire if I had to bet but at the same time, he's never coached a game as a head coach before. Yes, he was an assistant to Willie Fritz, Mike Norvell, and Mark Hudspeth, but we won't know how he is until the season starts.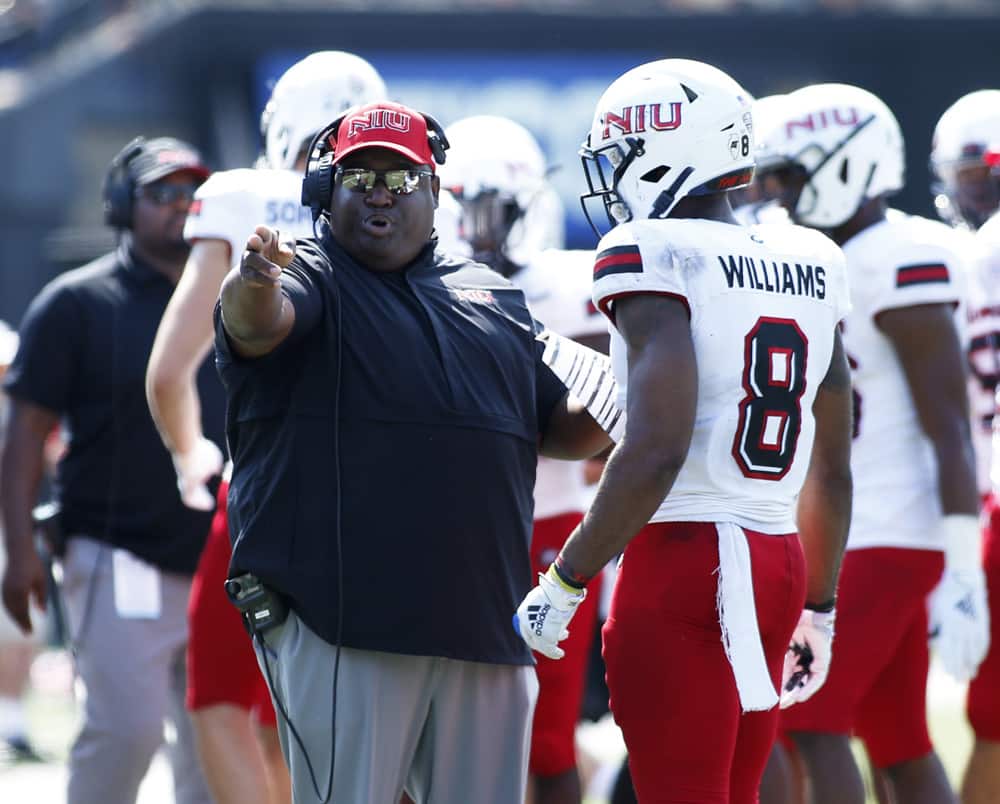 Hammock is in a big year at NIU this year. His first season Hammock went 5-7 and there were still signs things could work out with this hire but then came last season where the Huskies went 0-6 in MAC play. Altogether, he's 5-13 as a head coach but NIU had been a winning program for a long time prior to Hammock being the head coach.
126. Tom Arth (Akron)
Arth is just 1-17 in his two years at Akron which means you could make the case for him being the last college football coach on the list. Coach Arth though was a head coach prior to Akron while he was at John Carroll in the D3 ranks where Carroll compiled a 40-8 record.
Look I like Marcus Arroyo I really wish him the best but after seeing just how good Justin Herbert was in his rookie year I'm convinced Arroyo wasn't doing a great job with the Oregon offense and then UNLV hired Arroyo away from Eugene which might be a blessing in disguise. Arroyo did have to battle COVID and everything in year one but his 0-6 winless season at UNLV still has me wondering about this hire.
128. Mike Locksley (Maryland)
Locksley is 8-43 as an FBS college football coach so you could make the case just on win percentage that the guy could be dead last. However, last year's Maryland team showed some signs of life despite going 2-3. Locksley has always been able to recruit well hence why Nick Saban wanted him on his Alabama staff. Locksley has been a head coach for 6 years though and the most wins he's ever achieved in a season is 3.
129. Walt Bell (Umass)
Bell is just 1-15 at Umass and really this is what I expected from the hire. I never understood them firing Whipple and then hiring Bell, who came over from a bad Florida State team that couldn't move the ball and were the most penalized team in the nation. It just made no sense. Perhaps he'll prove me wrong but I'm not betting on it.
130. Scot Loeffler (Bowling Green)
Loeffler is just 3-16 as the head coach of Bowling Green but this is another hire that made no sense to me. Bowling Green is used to hiring great coaches like Urban Meyer, Dave Clawson & Dino Babers. The hire didn't make sense to me and it's proving that but perhaps Loeffler can turn this thing around. It's a huge year for him.
---