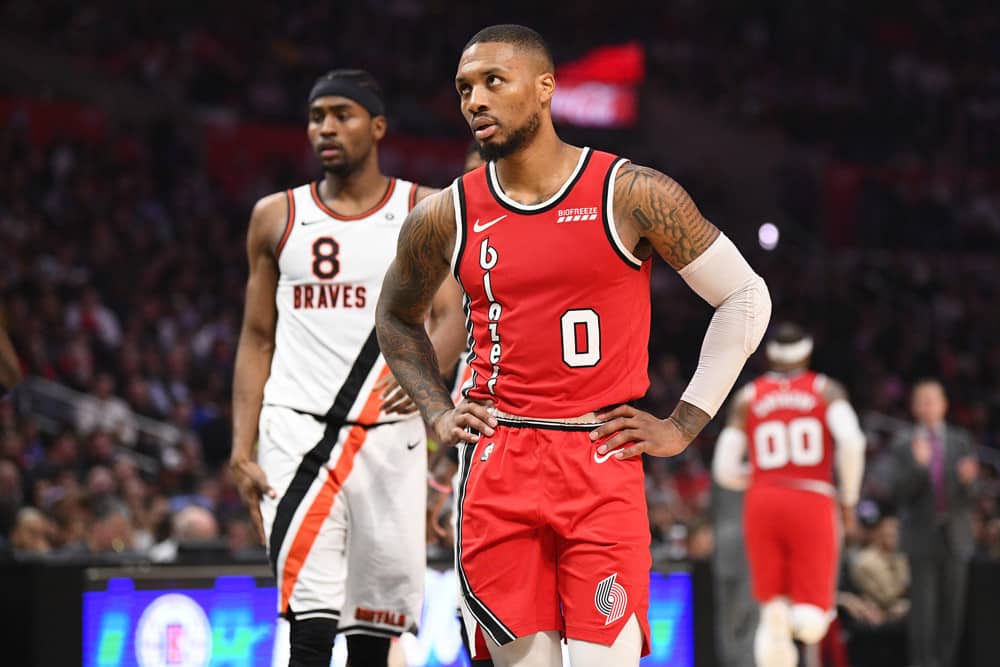 The NBA playoffs are cranking up and we're ready to discuss that, the pending retirement of college basketball coaching Legend Mike Krzyzewski and much more on this edition of the show.
Host TJ Rives is back with senior handicapper Brian Edwards of majorwager.com and Vegas Insider to discuss the first round of the NBA Playoffs winding down. There is no doubt that while some of the top teams are going to make it through to the second round, clearly the defending champion at Lakers are being pushed. And, the New York Knicks, who were making a great playoff run at the end of the year may be on the verge of being out in the first series already, too.
Brian and TJ go over some of the games to watch and possible underdogs for Thursday and this weekend. And, they also discuss the Boston Celtics being eliminated with GM Danny Ainge stepping down. Even bigger is that head coach Brad Stevens will come off the bench into the front office to replace Ainge and stop coaching
Then, in the middle section of the show, TJ is joined by Matt Zemek of the "Tennis with an Accent" podcast and DeShaun Tate of "Tate's Take… where basketball lives." The guys go over the French Open tennis controversy, where female starred Naomi Osaka has withdrawn from the tournament due to what she says is mental pressure from being interviewed. Should the Grand Slam Tournament have been more lenient or is this the proper response for athletes that don't want to face criticism? Matt and TJ debate.
TJ and DeShaun also discuss how it could affect the NBA if suddenly players were to decide in large numbers to not talk to the media? DeShaun also is based in Atlanta and has more thoughts on whether the Hawks can eliminate the Knicks? And, how far they might be able to go in the playoffs, if they can? The guys also give a quick opinion on Coach K deciding that this upcoming college basketball season will be his last and that assistant Jon Scheyer will replace him, as the permanent coach of the Blue Devils.
Finally, Brian is back aboard to talk some more weekend NBA basketball and also a little bit about this weekend's pay-per-view involving Floyd Mayweather in an exhibition boxing match against YouTuber, Logan Paul. Will Brian have much interest? Will this fight captivate the non-boxing fan to be interested on a summer Sunday night?
Hear it all as part of the only digital radio show that devotes itself all year long to underdogs and make sure to subscribe/review us on Apple podcasts, Spotify, Google, etc.