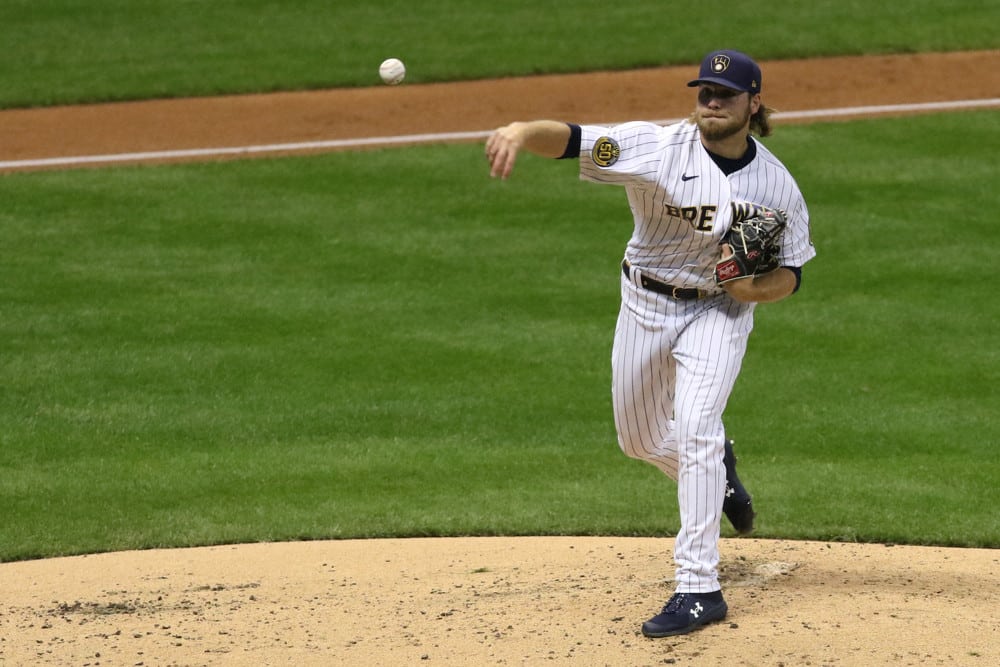 MLB Memorial Day Player Props
Memorial Day weekend usually signifies the start of the summer months. Before I get into my MLB Memorial Day player props picks, I want to start by thanking the men and women who served and are serving this country. Without their service to this country, we would not be able to have the freedom we have, so thank you!
Family, BBQ, and baseball naturally go together, but wouldn't it be better to make some money off of baseball while enjoying the holiday? I will highlight two player prop picks (plus a team one) for today's MLB action! Let me get into it!

Burnes came out firing in the first month of the season for the Brewers pitching rotation. In fact, in the month of April, Burnes recorded 49 strikeouts and 0 walks. The success for Burnes has continued so far in the month of May. This month he has 25 strikeouts in three starts. Furthermore, Burnes will face the Tigers today, who are coming off a sweep of the New York Yankees. The Tigers are second in the entire league in team strikeouts, trailing only the Rays. I expect this to be a dominant performance for Burnes and a big letdown spot for the Tigers. Lastly, 62% of Burnes strikeouts have come at home.
If I had a vote for AL CY Young I may just give it Carlos Rodon. The number speak for themselves, but the numbers he is putting up in away games are astonishing. In fact, on the road this season, Rodon is 3-0, 0.41 ERA, averaging nine strikeouts per appearance. Today, Rodon will face the division rival Cleveland Indians. Rodon has faced the Indians twice already this season and won both of those starts with a combined 15 strikeouts. Even though the Indians rank #4 in the least amount of strikeouts, over the last seven days they are the sixth-ranked team with the most strikeouts against lefties. Furthermore, the Indians have the third-highest strikeouts against lefties in the American League.

Cardinals/Dodgers Under 15.5 Hits
The Cardinals will send MLB wins leader Jack Flaherty to the mound against the Dodgers. Flaherty is having a Cy Young caliber season thus far. In fact, in the 57 innings pitching so far, Flaherty has allowed only 42 hits. While the numbers on the road aren't as good as they are at home, I expect Flaherty to hold his own for St. Louis. Opposite him on the mound will be Trevor Bauer. The 2020 Cy Young award winner has been nothing less than stellar at Dodger Stadium this season. As a matter of fact, in his three starts at home, Bauer has allowed only eight hits in 20 innings pitched. I expect this to be a good ol' fashion pitchers' duel where hits and runs will be at a premium.