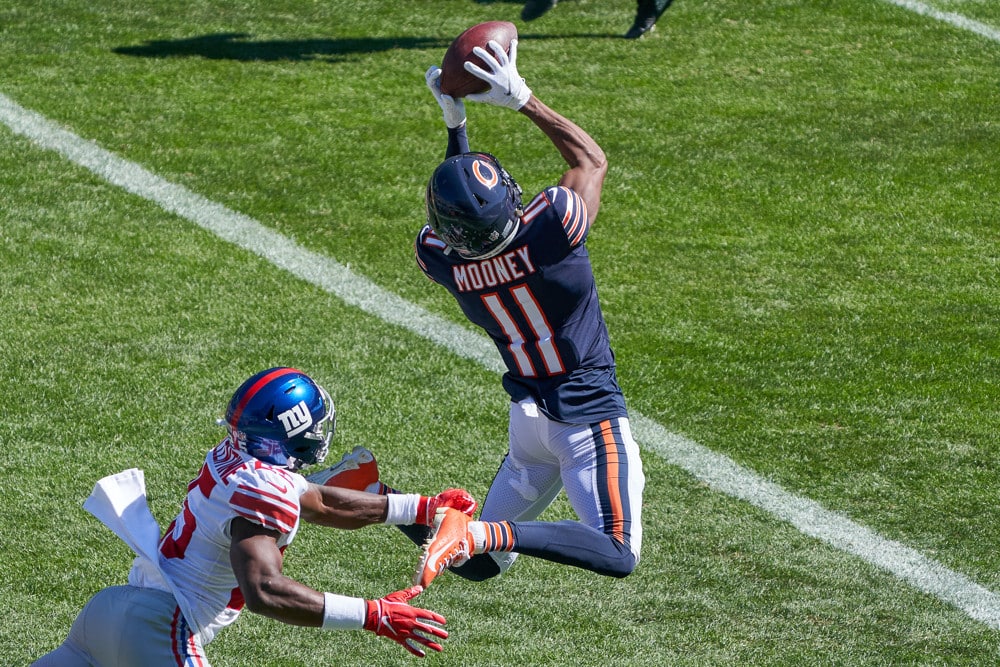 SGPN Fantasy Football Podcast Recap
Welcome to episode 6 of the SGPN Fantasy Football Podcast! Let's face it, we all have to make decisions in the later rounds of your fantasy football drafts. These include choosing between a chunk of wide receivers in similar situations or in some cases, on the same team. Episode 06 of the show aims to get introduce you to ten of these wideouts who's ADP currently falls within the 11th through the 16th rounds. This week, Rod is joined by Matthew Giraldi, DFS writer for FantasyPros. The boys are flying without a net today with no quality control officer to keep them in check, but they manage to make due.
Rod and Matthew help you figure out what to do about Darnell Mooney and his new quarterback. They'll also tell you their opinions of whether or not you should put your faith in Henry Ruggs III with Nelson Agholor no longer in Las Vegas. Don't know if you like Sterling Shepard? Don't worry, we help you there too. Those are but a few of the names we cover over the course of the fastest moving fantasy football podcast in the market.
If you're new to the show, you're in for a treat. Our show flows a little differently than most. Our show covers ten separate categories of a larger overall theme. The panel puts three minutes on the clock to discuss each.
As always, make sure to subscribe to the SGPN Fantasy Football Podcast on Apple and Spotify. Find Rod (@rjvillagomez), and Matthew (@MGiraldi) on Twitter.
More Fantasy Content
Fantasy Football Questions For Every NFC East Team
Underdog Fantasy Football Best Ball Draft (Ep. 1014)