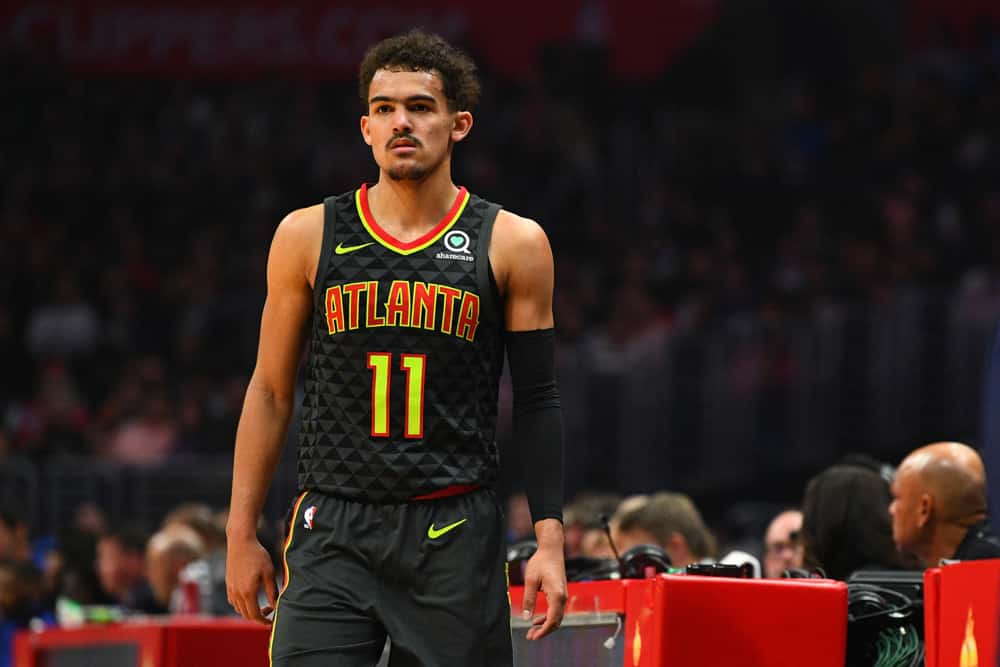 NBA Friday Playoffs Player Prop Picks
Boy, it has been a brutal week for me with my NBA Playoffs player prop picks – there's no denying that. I have lost two prop picks this week with guys going back to injury. But it is a new day, we have three Game 3's on the schedule tonight and it's time to turn it around. Tonight, the Knicks visit the Hawks (-4). In addition, the Clippers (-2.5) look to bounce back from an 0-2 deficit, and the Nets (-8) continue to dominant the Celtics. Let me dig into the NBA Playoffs player props for tonight!

Trae Young has gotten whatever he wants so far in the series against the Knicks. In fact, in the first two games of the series Young has scored 30+ points. It seems the Knicks do not have an answer yet for the pick and roll with Young. Furthermore, Young is shooting well from the field. In Game One he shot 48% from the field. In Game Two, Young shot 55% from the field. Furthermore, Young averaged 25 points per game at home this season, and I expect him to play well tonight against the Knicks in their first home playoff game.
There is no secret that Irving wants to give it to his former team on their home floor. This regular season against the Celtics, Irving averaged 30.7 points per game. In addition, in the one road game against Boston, Irving dropped 37 points. In Game One of this series Irving scored 29 points and Game Two he only scored 15 points, but that was due to the fact he did not play in the fourth quarter. Irving should continue his great shooting and scoring against his former team tonight.

If the Clippers are going to have any chance to win Game Three tonight it will have to start on the defensive end. Kawhi Leonard has scored at least two steals in each of the first two games of the series. In fact, in Game One, Kawhi had four steals and in Game Two he had two. Furthermore, during the regular season he averaged three steals per game against the Mavericks.
Follow me on Twitter: @Sportsnerd824