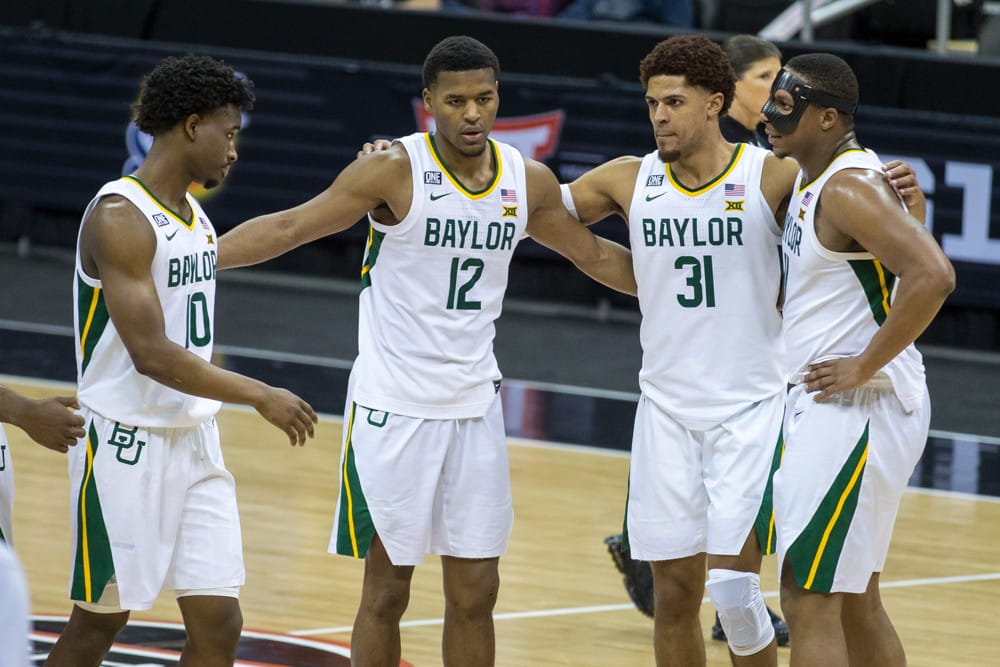 The weather is getting a bit warmer and the days are getting a bit longer, but most importantly, March Madness is here. We were robbed in 2020 which will only make this year all the sweeter.
While we eagerly await The Tournament Selection Show, let's take a break from Bracketology and the Bubble Watch to review some general NCAA Tournament betting strategies. With some skill and a little luck, we can all have a profitable March.

March Madness Betting Strategies: Futures
To Win the National Championship
Below is a list of the last ten National Champions. The list speaks for itself. We all love a Cinderella story but those big upsets are for the first and second rounds. The cream (and the talent) eventually rises to the top so don't waste a lot of money on longshots to win it all.
2019: Virginia – 1 seed
2018: Villanova – 1 seed
2017: UNC – 1 seed
2016: Villanova – 2 seed
2015: Duke – 1 seed
2014: UConn – 7 seed
2013: Louisville – 1 seed
2012: Kentucky – 1 seed
2011: UConn – 3 seed
2010: Duke – 1 seed
Here's my list (and a rather short one) of teams with a realistic chance of cutting down the nets in 2021. One of these five schools, and only one of these schools, will win it all. Place a future on your favorite or perhaps roll the dice on a couple of them:
Gonzaga +230 ; Baylor + 320; Illinois +1000 ; Michigan + 440 ; Alabama +1600
While I don't advise looking any further, if you are a true degenerate and you are feeling frisky, one of the following teams would make for a fun dart throw of a longshot:
Oklahoma State +1400 ; Houston +2200 ; West Virginia +2200 ; Oregon +6000 ; Arkansas +5500
*all odds are from PointsBet as of 3/12/21
To Reach the Final Four
Simply put: It's a lot easier for a team to reel off four wins to make the Final Four than six to win the whole thing. George Mason, VCU, Loyola Chicago, and Butler were all great stories that eventually ended a game or two short of winning it all. If you have your eyes on a longshot that can make a run, bet them to get to the Final Four, and not to win it all.
In regards to the top seeds this year, the only projected #1 seed getting plus odds is Illinois (+175) which makes the play appealing. I'd steer clear of Gonzaga (-302), Baylor (-277), and Michigan (-177) where the odds just aren't juicy enough for me to bite. Also, if you like one of longer shots I mentioned above, the better bet is to have them making the Final Four only.  These odds are as follows:
Looking for more information? Check out March Madness 2021.
Oklahoma State +250 ; Houston +375 ; West Virginia +350 ; Oregon +950 ; Arkansas +950
What, those odds aren't attractive enough? While I don't necessarily recommend betting on the following teams to make the Final Four, what the hell, let's have some fun.  The teams below could go on a run and make some noise.  A couple are currently on the bubble so wait until after Selection Sunday to make the bet, of course:
Loyola Chicago +1025 ; North Carolina +1300 ; Utah State +1350 : VCU +2500 ; St Bonaventure +2500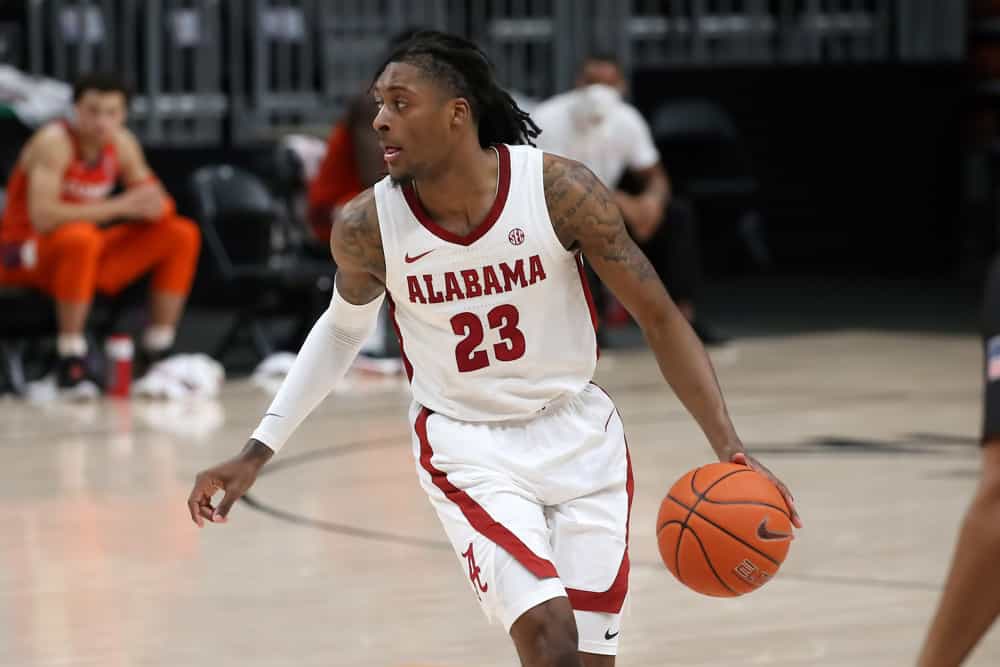 March Madness Betting Strategies: Overall Trends
I'm not going to break any new ground here but below are some betting guidelines heading into the tournament.  These are general rules that have mostly been proven year in and year out.  These rules can assist when filling out your bracket, when betting on futures, and when betting on individual games.
Familiarize yourself with offensive and defensive efficiency rankings. The National Champion is almost always a complete team that's highly ranked on both ends of the court.
Gonzaga, Michigan, Illinois, and Houston are the only teams ranked inside the top 10 this year in both categories (as of March 12th).
Teams inside the top 30 are Wisconsin, Purdue, UConn, Colorado, Arkansas, BYU, and Texas.
Guard play is essential.
Top teams with stellar backcourts include Gonzaga, Baylor, Illinois, Houston, Alabama, Creighton, and Texas Tech.
Experience is key but so is top-notch NBA talent. Look for teams that have a good blend of both.
I'm looking at you, Gonzaga, Florida State, UConn, Michigan, Texas
Coaching matters more in March. The following are tournament winning percentages for active coaches who have coached at least 20 NCAA tournament games:
The good: Roy Williams (UNC) – 76% ; Tom Izzo (MSU) – 70% ; Jay Wright (Nova) – 68% ; Mark Few (Gonzaga) – 60%
The Bad: Kelvin Sampson (Hou) – 48% ; Rick Barnes (TN) – 49% ; Dana Altman (Ore) – 50% ; Matt Painter (Pur) – 52%
Making free throws helps cover spreads. Be wary of teams that can't hit the freebies. It might make sense to fade these teams the shoot under 70%:
Memphis – 62% ; Rutgers – 63% ; USC – 65% ; Creighton – 65% ; UNC – 67%
Remember that the NCAA tourney will have a lot of public action from bettors who haven't followed college basketball throughout the year. Fade the public.
Usually, there's value in smaller schools. Mid-majors who have already punched their ticket by winning their conference tournaments, who can also be dangerous in the first round include Liberty, Winthrop, UNC Greensboro, and Cleveland State.
On the flip side, some big schools are notoriously given too many points due to the public's affinity for them. Duke and Kentucky usually top this list but their seasons are already over. Others that fit the bill are UNC, Michigan, Villanova, and Kansas.
March Madness Betting Strategies: Individual Games
For a complete breakdown of how seeds have faired ATS during the last 11 tournaments, Jimmy Boyd has provided a nice breakdown here.  Just something to take into consideration when looking at those 32 first-round matchups.
Seeds with the best winning percentages are:
11 & 12 seeds: 56.86%
7 seeds: 56.86%
8 & 15 seeds: 55.10%
Seeds with the worst winning percentages are:
5, 6, & 10 seeds: 43.14%
2 & 9 seeds: 44.90%
---