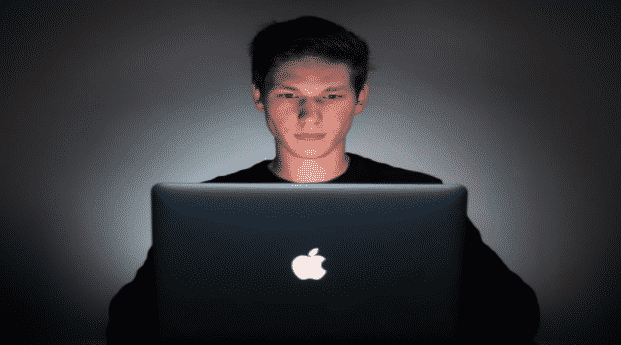 Gambling is supposed to be a fun business, whereby players spend their leisure trying their luck at various games and raking in their winnings. But this can change to become exactly the opposite. Players can become addicted and these create a lot of problems. Top online casinos and betting sites usually partner with organizations to offer help to any player suspected of gambling addiction. Some of these casinos and gambling sites can easily be found on Wegamble.
It is questionable how players fall into gambling addictions. But according to Bmmagazine, gambling and winning produce emotional and psychological reactions in the brain, and hence these reactions can cause some problems. These problems can later lead to the activity becoming addictive.
Therefore, to render help and guidance to players, there are various registered associations and non-profit organizations. These bodies provide multiple services to players, including advice, enlightenment, support, and other outreach services. Most of these services are free, and hotline calls are also available to players without any charges.
This article will outline some of the most popular organizations that help with gambling addictions. It will also include the regions covered by each organization for players to know where they ought to contact when in need of help. 
This is one of the most popular organizations and is commonly found to support the verified majority of online gambling sites. It is an organization that helps gambling addicts easily escape the habits and quickly regain control over their psychological well-being. It also does frequent online campaigns to sensitize layers about gambling addiction.  
BeAwareGamble has categorized gambling problems into various levels, thereby allowing players to discover their addiction level and seek help based on that knowledge. There are also options to choose from when seeking help. Players can contact the body through phone calls, which are available 24 hours. The live chat options are also open every time of the day to provide fast and confidential advice.
On the official website of this organization, there are video sessions showing stories of players who have battled and surmounted gambling addictions. This helps players who are in the same position to watch and learn.
This is another charitable organization registered in England and Scotland. It is also supported by GambleAware. It takes the welfare of players with the utmost attention. From offering advice to providing self-help options, Gamcare offers excellent solutions to players' gambling problems. For concerned people who are willing to help those close to them from the menace of gambling problems, it has a pool of free information and support.
On the website, confidential and non-judgemental experts attend to players. The support service is also diverse. Players can choose between calling, chatting with an adviser, or participating in an ongoing group chat, where they can share similar situations about their gambling experiences. There is also the last option, which is a forum for online messaging and provides a safe space to explore gambling problems.
For players who would prefer not to talk to anyone about their gambling problems, they can take free, quick, and easy tests on the website to access their gambling situations. Alternatively, there are resources available on the self-help feature. This feature assists anyone who recognized that gambling might be an issue for them.
This is strictly a non-profit organization in the United States, which offers free service to anyone who wishes to stop gambling. The organization is not in alliance with any other sector, including politics, denominations, institutions, or others. This organization provides series of programs to help players with their gambling problems.
There is a recovery program available to members in the form of 12 steps. These 12 steps explain the problem of addictions, and orderly explains what is required of anyone wishing to stop gambling addiction and recovering their lives. Similarly, the Unity program also explains what members of the organizations they must do once have agreed to solve their gambling problems with this body.
Instead of Live chats, this organization emphasizes the importance of meetings as a tool to provide solutions to gambling problems. Hence, there are virtual and online meetings held at various venues and at intervals for players to attend and gain control of their lives.
These three are the most popular help that players can access when needing assistance for their gambling addiction. However, players from other parts of the world, who would instead prefer to see support from organizations originated from their region, can check the following list for alternatives.
Other Organizations that help Gambling Addiction and Problems
GameStop: This is a free online platform that allows players to place automatic restrictions on their gambling activities. Once the set limit has been exceeded, this will automatically restrict players from making anymore wager on the site. This helps to restrain impulsive gambling and prevent gambling issues.

ChoiceNotChance: This is an anti-gambling website, which uses the consequences of harmful gambling to sensitize players and help them recover from their gambling problems. There are various options available even to people who wish to help someone they care for. The organization uses infographics and advice tabs to show the reason why addictive gamblers end up that way.

GamblingHelpline: This is available for players in New Zealand and comments them to experts who help players stop the addictive habit of gambling. With options from free calls to chatting and forums, GamblingHelpline offers diverse advice and support for players.

PGF: The Problem Gambling Foundation is available in several countries and offers free help and support to players who want to solve their gambling problems. The 'Get Help' feature displays all the gambling addiction clinics that are available in major cities. The foundation also uses facts and statistics to enlighten players about gambling addiction.

LifeLine: For players residing in Australia, LifeLine is an emergency line that can be called by gamblers that feel they need help with their gambling situation. The professionals are always ready to help anyone wishing to discuss the negative experiences and emotional compromise in their gambling life.