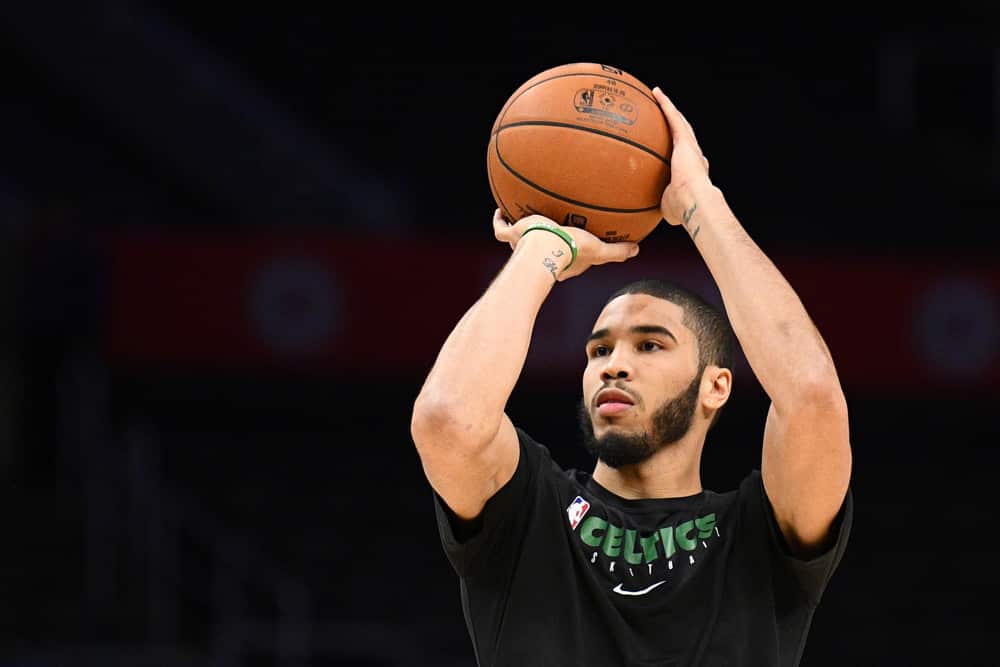 It's nearly halfway through the season and the NBA All-Star game is roughly a week away. A quick look at the books has LeBron James as the odds on favorite to win his fourth Most Valuable Player award, hovering around even money. A good couple of weeks has Joel Embiid not all that far off the pace, coming in near +300. Nikola Jokic, Steph Curry, and James Harden round out the top five. But this column isn't about these known quantities – it's about NBA DraftKings value players.
While James and Embiid seem to be the most valuable players to their teams, we care far more about who is most valuable to our teams – our DraftKings teams. Last week, we discussed who had some of the least value of any of the players so far this year to your team, so this week we'll take a positive spin to it and look at who have been the best values this year – the NBA DraftKings value players. For this article we'll determine the value of each player by looking at average cost per DK point scored. These numbers were figured using their average cost and dividing by the average DK point totals. Here's who had the best of those stats this year.
The 5 Biggest NBA DraftKings Values of 2020/21
Jayson Tatum (SF/PF) BOS – $170.39 per point
When you start looking at salaries for a slate of games, Tatum doesn't ever stick out at the top of the lists. There are always the Doncics and the Jokics and the Embiids that are a tier higher in terms of cost. Despite the lower price tag, Tatum isn't performing all that much lower than those higher ticketed peers. Through February Tatum is only averaging less than 3.5DK points less per game than someone like Nikola Vucevic. Additionally, Vucevic is, on average, costing his owners nearly a grand more. Perhaps people miss this due to the fact that Tatum is known to have off days in which his teammates pick up his slack, leaving him with a lowly point total, but the proof is in the pudding with results like this – he's currently the top NBA DraftKings value play.
Jaylen Brown (SG/SF) BOS – $171.61 per point
Remember when I said that sometimes Tatum needs his teammates to pick him up? Jaylen Brown has clearly been the one doing so this year, putting up some gaudy numbers compared to what he is costing owners. Some of this is due to the low expectations he had leading into this year. His pre-bubble numbers were good, not great, and as a result the early salaries for him were right around 7k, with some as low as 6.7k. Your time of getting him in the value zone may be done though. Lately, his costs have rightfully soared to numbers as high as 10k. While you may have missed your chance, it doesn't take away how valuable he was for owners early on.
Grayson Allen (SG/SF) MEM – $171.64 per point
Grayson Allen may be a surprising name on a NBA DraftKings value list to a lot of people. The Duke graduate has put up less than 20DK points in nearly 60% of the contests he's played this year. Even at his lower price tags, that seems to be a recipe for futility. Instead it has than landed him a top five list. However, those poor performances have served to keep his costs down for those games where he does go off – and there have been a handful of those. Three separate times Allen has scored 27DK points or better while costing his owners less than 4k. His signature performance was when took Minnesota for 32DK points while costing his owners just 3.2k, which comes out to only $100 a point. If only we could get value like that all the time, he'd be the NBA DraftKings value king.
Nikola Jokic (PF/C) DEN – $174.89 per point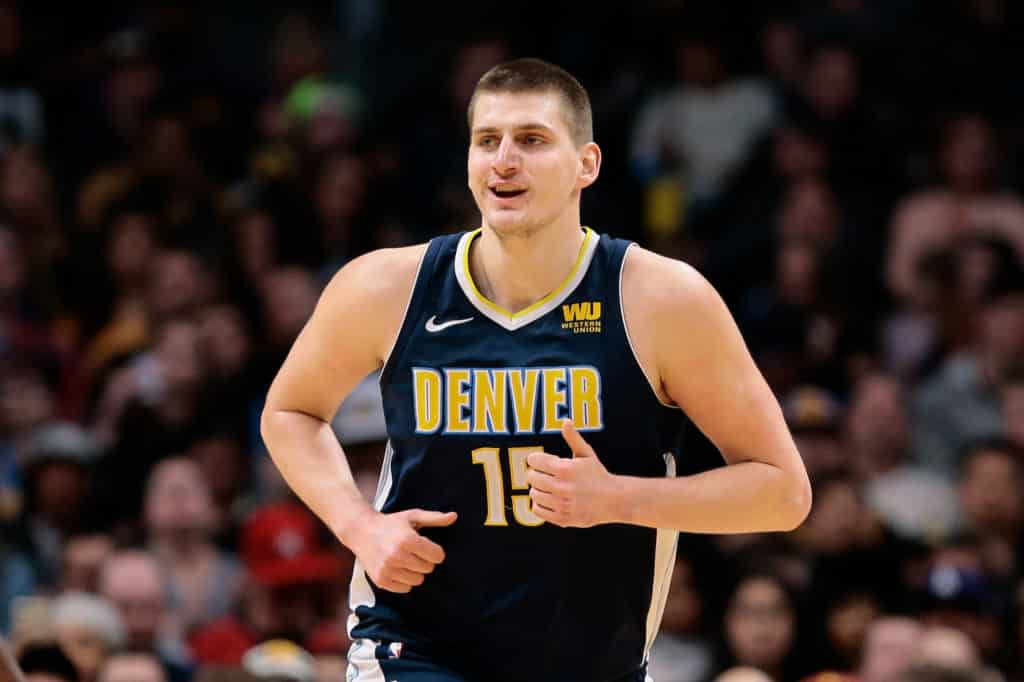 Jokic is the one really high priced name that made his way onto the NBA DraftKings value list. With costs as high as his, it is hard to generate as much value as you would need to to appear on this list. But that's just how good Jokic has been.
A lot of that value has come from his increased scoring capacity this year. However, the aspect of his game driving that value even further up is his defensive game. Both his block and his steals have gone up this year. Most importantly, steals have taken their biggest single-year jump at any point of his career. This keeps his value sort of on the down-low as MVP talks usually are generated around offensive stats. This may be why we don't see him in those aforementioned odds. But while the pundits may ignore some of those defensive stats, they are the highest scoring stats of any on DraftKings, catapulting  the Serbian onto our NBA DraftKings value list.
Kyle Anderson (SF/PF) MEM – $175.85 per point
After one week of this season, we may be talking about Kyle Anderson in the number one spot. Five games into the season Anderson was averaging over nine rebounds per game to go with 16.4 points. All of that was good for 36DK points per game, and it took that long for the salaries and expectations to catch up with the performances. While he has cooled off a bit, Anderson still had made the Grizzlies, and fantasy owners, pleasantly surprised with the steps he's taken forward in 2020-21.
(All stats courtesy of DraftKings and current as of 2/25)