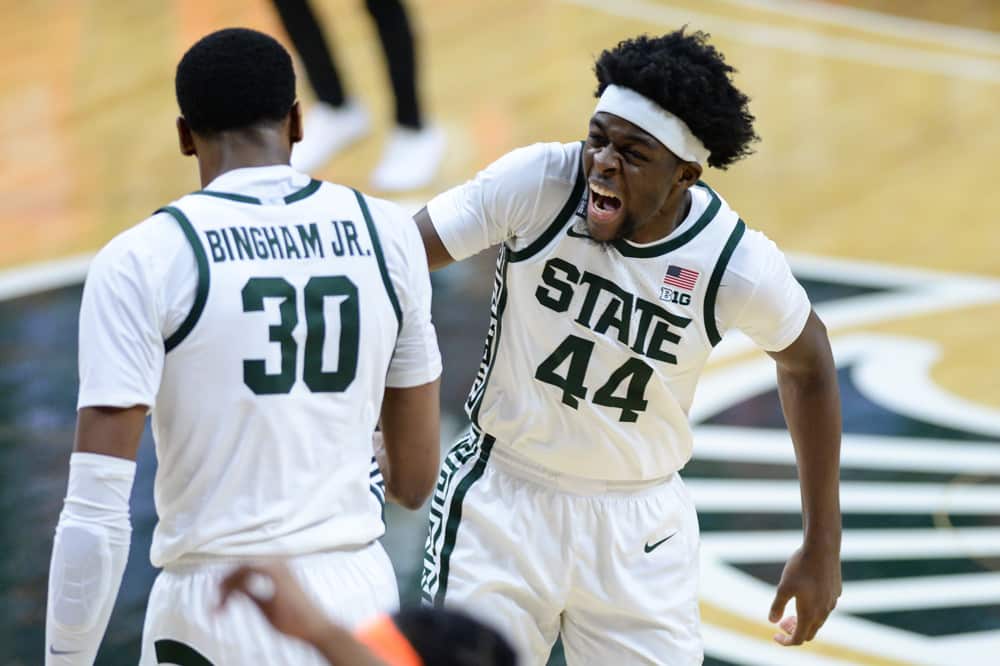 Tons of college basketball and even the start of Major League Baseball Spring Training are part of our show this week.

Host TJ Rives is back and ready to talk tons of college hoops, as were just days away from the month of March cranking up.
First, TJ welcomes Brian Edwards, senior handicapper of MajorWager.com and Vegas Insider back to the show, he and TJ discuss the midweek Hoops action, including some Thursday Underdogs that they are looking strongly at for this week.
Who likes a possible upset of the Houston Cougars and which Big Ten team is on the radar for a possible Underdog alert, as well Thursday?
Next up is the YouTube Roundtable, as  TJ is joined by DeShaun Tate of "Tate Take" the show and podcast. And, they also welcome, Steve Carney of the New Tampa Bay Rays website StPete9. com. Deshaun has the latest on Michigan State getting their act together just in time for March and the Madness. Meanwhile, Steve was on hand at spring training as the Tampa Bay Rays reported midweek to begin defense of their American League Championship.
Deshaun goes over whether he would back the Gonzaga Bulldogs or the Baylor Bears against the rest of the NCAA tournament field? And, Steve lays out how fans are going to be allowed to be part of Spring Training and the start of the baseball regular season.
Then. Brian rejoins TJ for the final segment of the show talking Saturday college hoops, including a couple of fascinating early matchups in the ACC and the Big 12? Will the guys go for a couple of the Underdogs, as regular season play is about to culminate in the power conferences.
Hear it all as part of "Three Dog Thursday" and make sure to subscribe / review us on Apple Podcasts, Spotify, etc!