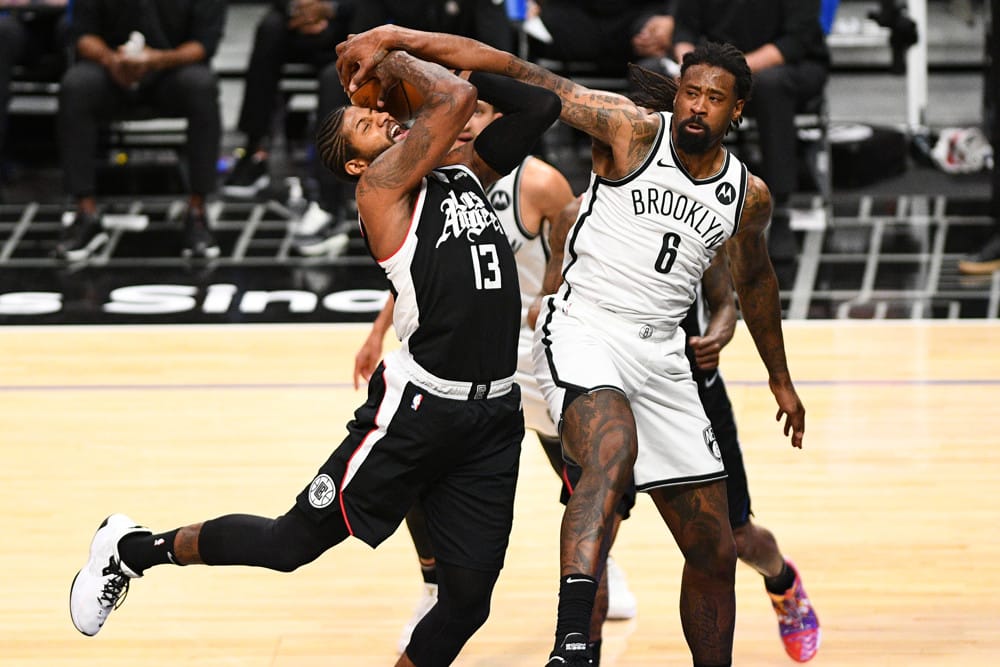 NBA Player Props And Picks Recap
The NBA Gambling Podcast rolls forward with their NBA player props and picks for Monday Feb 22, 2021.  Ryan 'Rich Fat Baby' McKee welcomes first-time guest Dan Titus. Dan is an NBA expert for Fantasy Pros, contributes to The Action Network and The Fantasy Doctors, as well as hosts The Stretch Four NBA Fantasy Podcast. The guys go through key matchups tonight. Those games include Portland Trail Blazers vs Phoenix Suns (-6); Miami Heat (-6.5) vs Oklahoma City Thunder; Charlotte Hornets vs Utah Jazz (-12.5); and Washington Wizards vs Los Angeles Lakers (-7). Ryan and Dan give out multiple player props, NBA picks and best bets to look for in Monday's games.
After about a half hour of previews for tonight, the guys get into Tuesday's game previews. They mainly focus on 76ers vs Raptors and Celtics vs Mavericks. However, they also touch on Warriors vs Knicks, Blazers vs Nuggets, and Kings vs Nets. However, Ryan totally though that last game is in Sacramento when it's in Brooklyn. Please forgive his mistake. Or don't forgive him. Butcher him on Twitter and Slack. Dan and Ryan also discuss some NBA player props that you'll want to look for on Tuesday night. Players they like in tomorrow's matchups include Steph Curry, Julius Randle, and The Joker.
Make sure to subscribe to NBA Gambling Podcast on Apple and Spotify. Check Ryan, Zach and Munaf Manji's updated against-the-spread NBA picks or today and EVERY DAMN DAY at SG.PN/nbapicks.