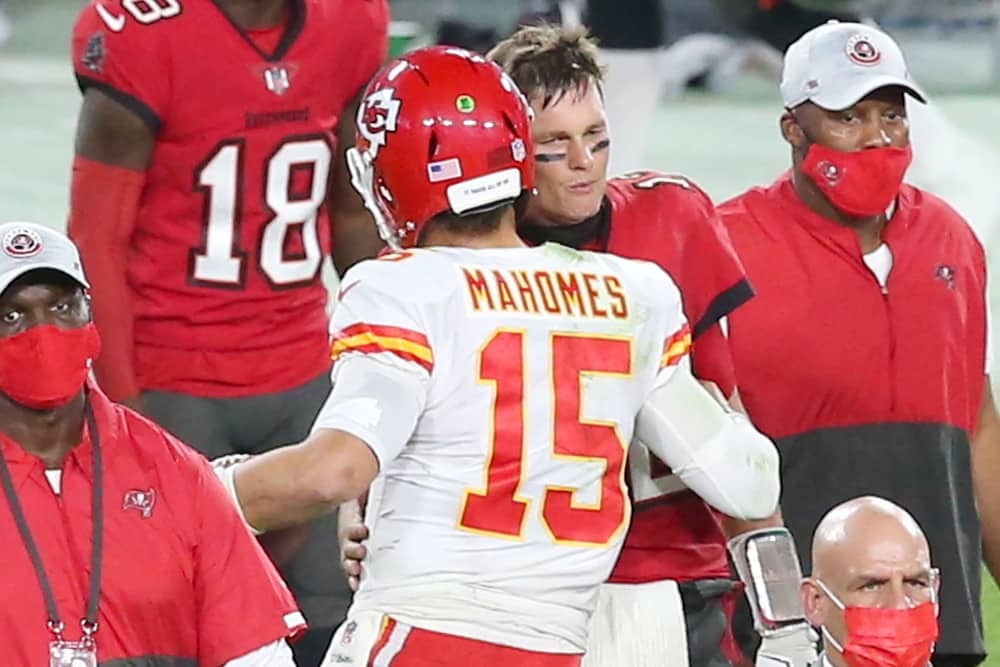 The Super Bowl is set and the Buccaneers are ready to make history and hosting the champion Chiefs. But, with the "Big Game" still over a week away, we will focus on some other things, like College Basketball, on this edition of the show.

Host T.J. Rives is back with his guests to discuss how Tampa Bay went to Green Bay and advanced their second ever Super Bowl by winning the NFC Championship. They will meet up with the Kansas City Chiefs, who will look to repeat as Super Bowl champions after their victory last weekend at Arrowhead against the Buffalo Bills in the AFC title game.
First up, get the thoughts of Brian Edwards, senior handicapper Majorwager.com and Vegas Insider, on the Bucs and Chiefs advancing to Super Bowl 55. Brian also gives takes on the controversial hire of Josh Heupel by the Tennessee Volunteers/the SEC after having come from the UCF football program in Orlando.
Then, it's a special edition of our "YouTube Round Table" as T.J. welcomes in long time sports radio stars: Ronnie "Night Train" Lane from the Tampa Bay Market and the Buccaneers radio broadcast. And, also aboard is George Hoffman, a great legendary Chicago sports radio reporter from WMAQ radio and "The Score" Sports Radio in the "Windy City."
The guys discuss the championship game wins last week and also some more Championship talk on the anniversaries of the Bears winning the Super Bowl over New England 35 years ago and the Buccaneers triumph 18 years ago against the Oakland Raiders.
Also, find out more about George's new storytelling podcast "Tell Me A Story I Don't Know" that features outstanding national media personalities with Chicago ties telling great stories about their backgrounds and from their work as sports media personalities.
That podcast is debuted this week with Mike Wilbon of ESPN, as the initial guest.
Finally, Brian Edward is back on board talking lots of college basketball, including the SEC-Big 12 challenge basketball games on Saturday. Which underdogs does Brian like for this weekend?
And what are the best teams to keep track of on the college hardwood moving forward towards March?
Catch it all as part of "3 Dog Thursday" and make sure to subscribe / rate and review us on Apple Podcasts Spotify, Etc.!!