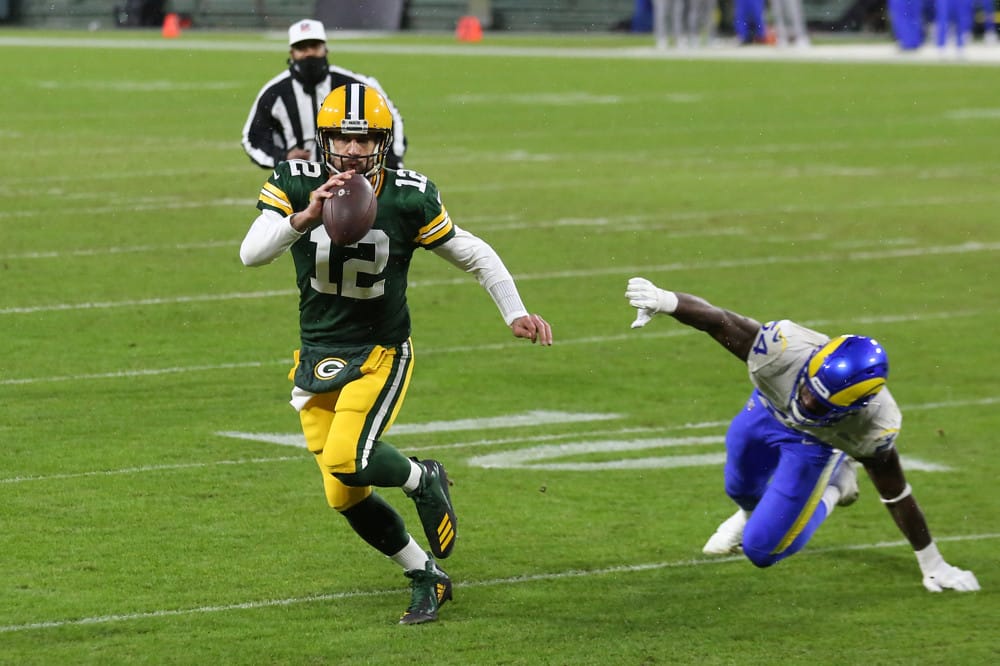 It comes down to this- spots are up for grabs for Super Bowl LV in two weeks. And for the Chiefs, the Bills, the Packers and the Buccaneers they will make their bids for it Sunday. And, we're ready to preview it all on our show.
Host T.J. Rives is back with his guests to discuss the chances of the Chiefs and Patrick Mahomes to make it back to the biggest game and can Tom Brady pull off another Championship Game win, this time for Tampa Bay, to add on to his staggering record of nine Super Bowl appearances?
First, Brian Edwards, Sr. Handicapper of Majorwager.com and Vegas Insider has thoughts on the four Divisional round games last week, including the two successful Underdog picks from last week. He also is talking some college hoops with T.J. and even, a thought on Conor McGregor and UFC 257 Saturday from "Fight Island."
Then, it's time for our YouTube roundtable and special guests from all over the country and even, Europe this time! T.J. is joined by T.C. Martin of the five day a week sports radio "T.C. Martin Show" in Las Vegas, Gary Segars, co-host of the "Winning Cures Everything" podcast and also Paul Stewart from England, who runs the Buccaneers historical website "BucPower.com."
The guys discuss the angles and analyze what will happen at Lambeau Field Sunday for Aaron Rodgers and the Packers trying to get to his second Super Bowl, while the Buccaneers look to re-appear for the first time since 2002. The guys also go over the matchup with Josh Allen and the upstart Bills venturing into Arrowhead Stadium in K.C. trying to upend the Chiefs.
Finally, Brian rejoins the show and gives his thoughts on the two matchups and what kind of chance either Buffalo or Tampa Bay has of coming through as an Underdog on the road this Sunday. What's Green Bay's record vs. the Bucs in the cold and why has K.C. struggled to cover lately? We discuss and make some picks.
Hear it all on "3 Dog Thursday" and make sure to subscribe/5 star rate and review us on Apple Podcasts, Spotify, etc.!!