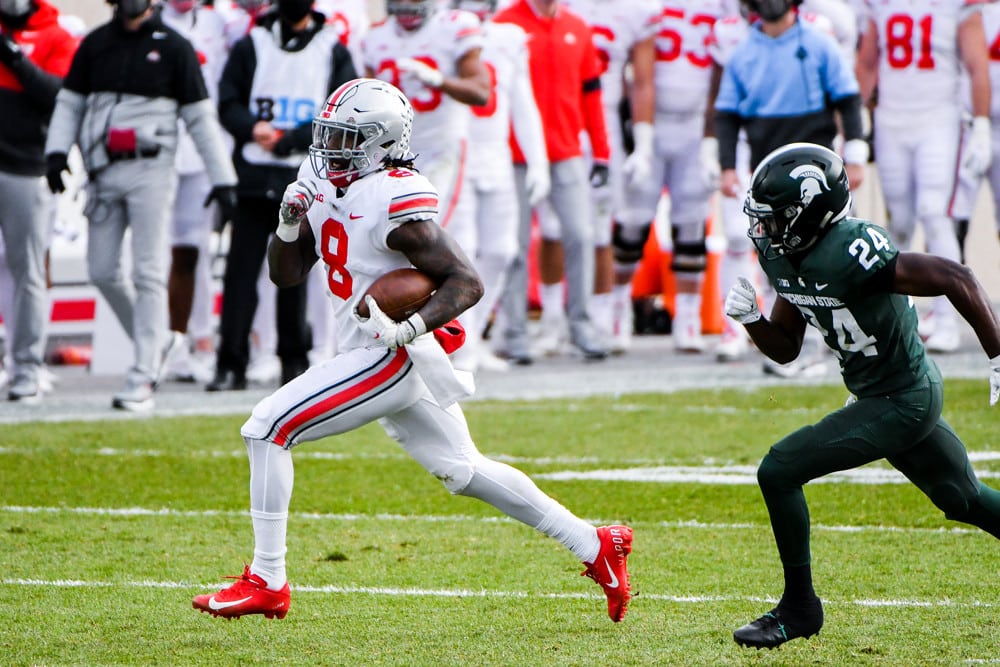 We've almost reached the end of college football's regular season and they're still much to sort out. That and the NFL is also headed for its stretch run. And, we're ready to break it down on the latest edition of "3 Dog Thursday."
Host T.J. Rives welcomes in, Senior Handicapper from Majorwager.com and Vegas Insider, Brian Edwards back to the show. First T.J. and Brian discuss the Big Ten's decision to reverse course, yet again and now, allow Ohio State to play in their championship game next weekend without having played six games in the regular season.
Also it appears the College Football Playoff has already anointed the Buckeyes as one of their 4 playoff teams, despite them playing virtually half the games of Alabama and Notre Dame, as well as some of the other teams under consideration.
The guys discuss further who might be more deserving than Ohio State in the college football final four.
Then, it's time for some Underdog selections, including Brian going to Conference USA for one and then, T.J. wings all the way out West and explains why he loves a Pac-12 home doggy Saturday night?
Then, our middle segment is our YouTube round table with Detroit sports radio personality Dan Leach jumping on the video to discuss the cancellation of the Michigan-Ohio State game for the first time in over a hundred years. And, what is Dan's take on how the Buckeyes are seemingly being handed a spot in the CFP for January?
Dan also has insight on the Lions having fired head coach Matt Patricia, but winning their first game last weekend in Chicago with their interim coach. Dan also has an NFL Underdog selection that he loves for this weekend.
Speaking of the NFL, Brian is back in the final segment talking about the suddenly strange and competitive NFC East where the New York Giants and Washington Football Team both got huge wins last weekend. And, which one of our prognosticators really loves both of them in Underdog situation for this week?
Hear it all with the insight and analysis on the game this weekend plus some hilarious opinions and stories as part of "3 Dog Thursday." And, make sure to subscribe on Apple Podcasts, Spotify etc.!!