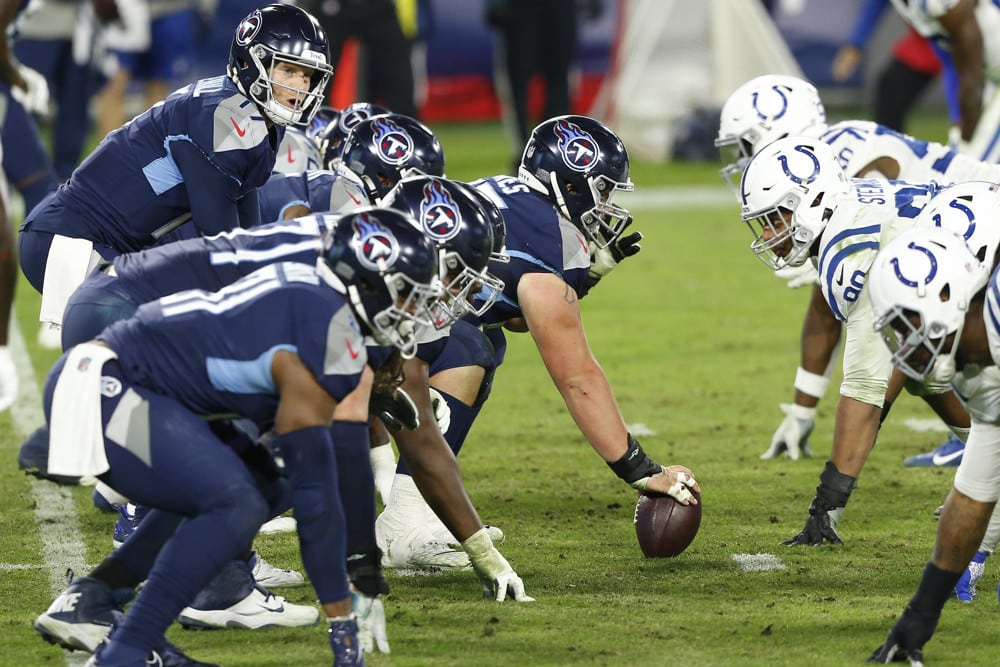 Before we get into the Week 14 Survivor Pool Picks, let's take a moment to reflect on last week. The New York Giants traveled across the country with their backup QB and took down the mighty Russell Wilson and the Seattle Seahawks, 17-12. The G-men are now 5-7 and shockingly atop the NFC East. Much of the credit goes to first year Head Coach Joe Judge and an over-achieving, no-name defense that held the dangerous Seattle offense out of the end zone until the 6:09 mark in the 4th quarter. If you are a Giants fan, you have to be excited about the future.
However, I'm not a Giants fan and I'm pissed because I took Seattle last week. A team with serious Super Bowl aspirations doesn't lose at home to a 4-7 team without its starting QB and RB. The Russell Wilson campaign for MVP came crashing down as did my chances in my survivor league double-elimination pool. I know, play some violin music just for me.
While I may no longer be alive, perhaps you still are. If so, let's pick some winners this week!
NFL Week 14 Survivor Pool Picks
Tennessee Titans (-7.5 @ Jacksonville Jaguars)
Poor Jacksonville. Losers of 11 straight games, the Jags lost another heartbreaker, this time to Minnesota in O.T. It's unbelievable how this team has not quit given the fact they have lost so many close games.
The Jags square off against Tennessee this week and it's hard to know what to make of this Titans squad. At one-point last week, they were down 38-7 to the Browns. The variance is way too high with the Titans to put any level of confidence in them at this point. They beat Jacksonville 33-30 way back in week 2, and are the better team, but do you trust them?  You've already taken 13 other teams.  You might have to.
Kansas City Chiefs (-7 @ Miami Dolphins)
I seriously doubt that most people still alive in survivor pools have yet to use the Chiefs. However, if you are an exception, what the hell are you waiting for? While this weekend is a road game and Miami sports a flashy 8-4 record, KC easily outclasses them. The Chiefs are my vote for best team in the league and shouldn't get tripped up here.
Additionally, the Dolphins insist on starting Tua over Fitzpatrick which decreases their chances of winning. I realize Tua is the future but if the season ended right now, Miami would be in the playoffs. I'd be riding with Fitzmagic. All the more reason to take KC this week.
Tampa Bay Buccaneers (-6.5 vs Minnesota Vikings)
After two straight losses, the Buccaneers and Tom Brady's washed-up noodle of a right arm, were in giant need of a break. Refreshed and coming off a very late bye week, the team should be rested and ready for the stretch run.
On the other hand, two straight wins have re-ignited Minnesota's playoff hopes and the Vikings find themselves only one game back from the Bucs in the NFC standings. This will be an interesting matchup but you have to favor the Bucs. They have a much better defense, a better QB, are coming off their bye, and are playing at home.
Seattle Seahawks (-13.5 vs New York Jets)
Oh, the Jets. Before giving up the bomb to Henry Ruggs III in the final seconds of last week's loss to the Raiders, I thought the Jets were going to actually win a game.
I was patting myself on the back for electing to go with the Seahawks instead of the Raiders. Silly me. I've said it all year – pick against the NYJ every week and you'll advance. Unfortunately, I didn't listen to my own advice.
The Jets front office does not want to win a game this year. Why they blitzed on the last second touchdown, which led to the firing of their defensive coordinator, who knows. I've heard the conspiracy theories. Either way, just take the Seahawks if you haven't yet. Sure, Seattle burned me last week but they're not losing to the Jets.
Green Bay Packers (-7.5 @ Detroit Lions)
The Lions fire Matt Patricia and turn around and beat the Bears. We should have expected the addition by subtraction. Often a team rallies for a week after an unpopular coach gets the axe. However, usually the rally is usually short-lived and the team crashes back down to earth the following game.
The Packers beat up on the Lions in week 2, doubling their scoring output, 42-21. Aaron Rodgers has thrown for three or more TD's in nine of the Packers twelve games this year. He's tossed four or more TD's in five games of these games. I'd expect more of the same this week. Packers cruise here.
New Orleans Saints (-7 @ Philadelphia Eagles)
Can Jalen Hurts carry this Eagles team to an upset at home vs the 10-2 Saints? Amid a four-game losing streak, a breath of fresh air was certainly required in Philly. Hurts is raw but he's a dual threat QB that opposing defenses will have to adjust to.
His first start against a stout New Orleans D will not be easy. The Saints haven't let up 20 or more points since way back in week 8. Meanwhile, only once in the last nine games have the Eagles limited their opponent to less than 20. I'm all aboard the Taysom Hill train. Saints will extend their winning streak to 10 straight.
Week 14 Survivor Pool Picks Related Posts
NFL Week 13 Recap – Sports Gambling Podcast (Ep. 917)
College Football Picks Week 15 – Sports Gambling Podcast (Ep. 918)