While in a different location this year, the CJ Cup continues as an elite field of 74 players head to Shadow Creek Golf Club in Las Vegas to vie for the title.
Here's everything to know about the golf course before placing a single bet on it.
CJ Cup @ Shadow Lake: The Field
With a shortened field, a huge purse and the Masters on the horizon, the field is very strong. Many top names will make the trip to Shadwo Creek in hopes of a big pay day and a needed tune up for the Masters.
Highlighting the field is Dustin Johnson and Jon Rahm, who look to rebound following a mildly disappointing U.S. Open. Heading into that event, both were in red hot form before struggling at Winged Foot. Each looks to show well at Shadow Lake to build momentum towards Augusta National.
Another interesting name in the field is Brooks Koepka, who makes his return to competitive golf. Koepka took multiple weeks off to continue to heal his balky knee. Koepka has a knack of peaking ahead of majors, and if he's healthy he could be a surprising contender this week.
Other notables in the field include Patrick Cantlay, Tony Finau (assuming he's over COVID), Tommy Fleetwood, Rickie Fowler, Hideki Matsuyama, Rory McIlroy, Collin Morikawa, Xander Schauffele, Justin Thomas and Matthew Wolff.
For the full field, click here.
The Golf Course
Casino mogul Steve Wynn wanted to build the "It" golf course in Las Vegas. He wanted it to be super exclusive to the high rollers who visited his casinos and the biggest names in both sports and Hollywood. In 1990, he hired famed golf architect Tom Fazio to transform a flat, boring piece of desert property into a lush, pine lined 18 hole luxurious golf course.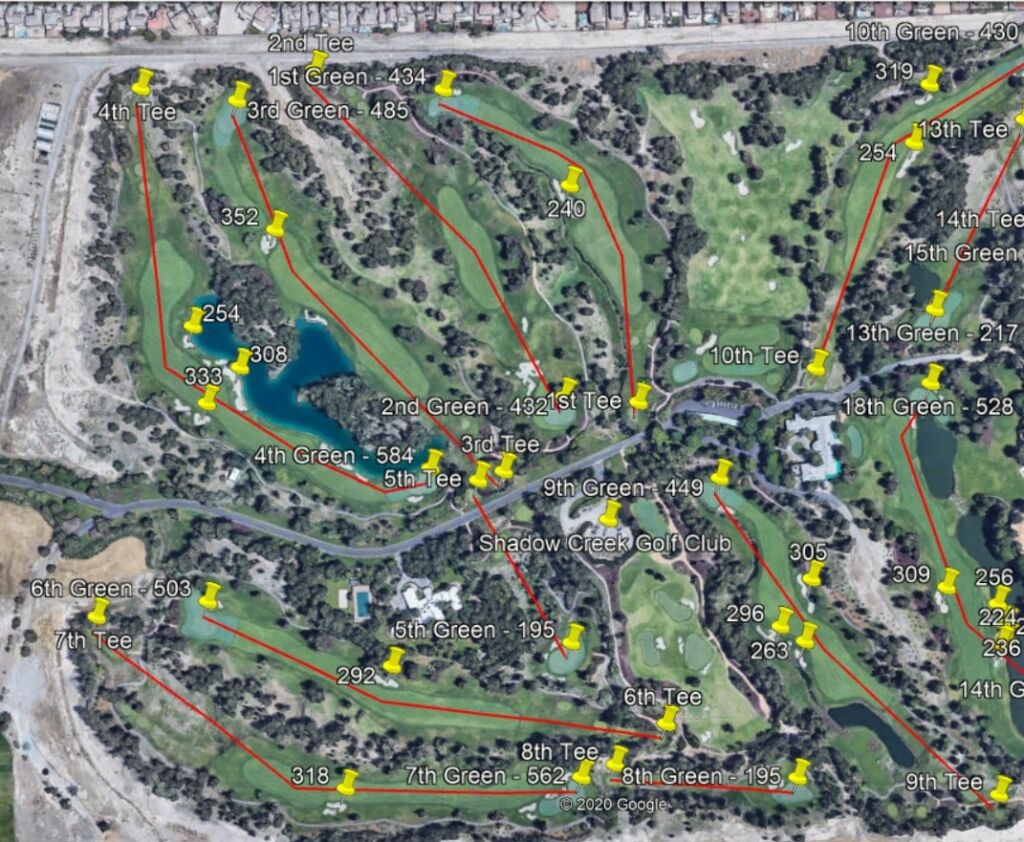 Until 2000, the only way to make it onto the golf course was a personal invitation from Steve Wynn himself. The golf course became more accessible after MGM Resorts purchased the property in 2000. Their purchase allowed for hotel guests to play the golf course. Nevertheless, the golf course is still one of the most exclusive and private ones in the United States.
After a renovation by Fazio in 2008, the golf course was lengthened to just over 7,500 yards to accommodate for championship-level play. Given the dry, hot climate of Las Vegas and the 2,000 foot altitude, the golf course definitely plays a little shorter than the yardage on the scorecard. The bermuda fairways play fairly firm to help roll the ball out, but any balls that find the rough shouldn't cause too much trouble as its not very penal. However, there are several water hazards, pinched fairways and strategically placed bunkers that make for challenging tee shots.
There's also some challenging approach shots the professionals will face this week too. Several pin positions on the bentgrass greens may require a forced carry over a bunker. This is a typical feature of Tom Fazio designs. In addition, while the Par 5's while reachable they also have a higher degree of risk involved with it due to the positioning of water hazards and bunkers.
Some golf courses are constructed around the land that's given to the architect. Shadow Creek is definitely not this golf course. There's nothing natural about it. As mentioned earlier, the land was a flat desert wasteland before Tom Fazio dug his claws into it. After he was done, it was transformed into a rolling, lush piece of property where not a single piece of grass, leaf or tree is native to the area. Inside the walls of Shadow Creek, you'd have no idea you were in Las Vegas. It has more the feel of a Northern California or Pacific Northwest landscape with all the pine trees.
Shadow Creek is a remarkably maintained golf course that offers a luxurious experience. Those who don't need some sort of ancient, golf course architecture masterpiece and just want to be pampered for 5 hours will find Shadow Creek right up their alley.
CJ Cup @ Shadow Lake: Betting Strategies
This is only the second time the golf course is host to any sort of professional event. In 2018, the golf course was the site of the first Tiger vs. Phil Match, which ended with Phil Mickelson victorious in a makeshift 19th hole playoff from the putting green. There is typically very little to gain from a betting standpoint from the result of a match, and considering both Phil and Tiger played pretty poorly that day there's not a lot to take from The Match into how to handicap the field. The only clues bettors will have this week is a thorough examination of the golf course layout.
Despite several challenges off the fairways on several holes, many players will opt to hit driver off most of the Par 4's and 5's. The first and second holes will require less-than-driver based on the positioning of dog legs and the runouts of the fairway, but after that driver will be the play. While players definitely can't spray the ball over the ball park because it brings bogey and doubles into play, there generally is plenty of room off the tee.
Many tee shots also should favor a player who hits it left to right. Based on either the route of the hole tee-to-green or where the hazards are, players who are comfortable hitting high fades should fare well off the tee. Here are a few notable examples:
Hole No. 3 – 485 Yards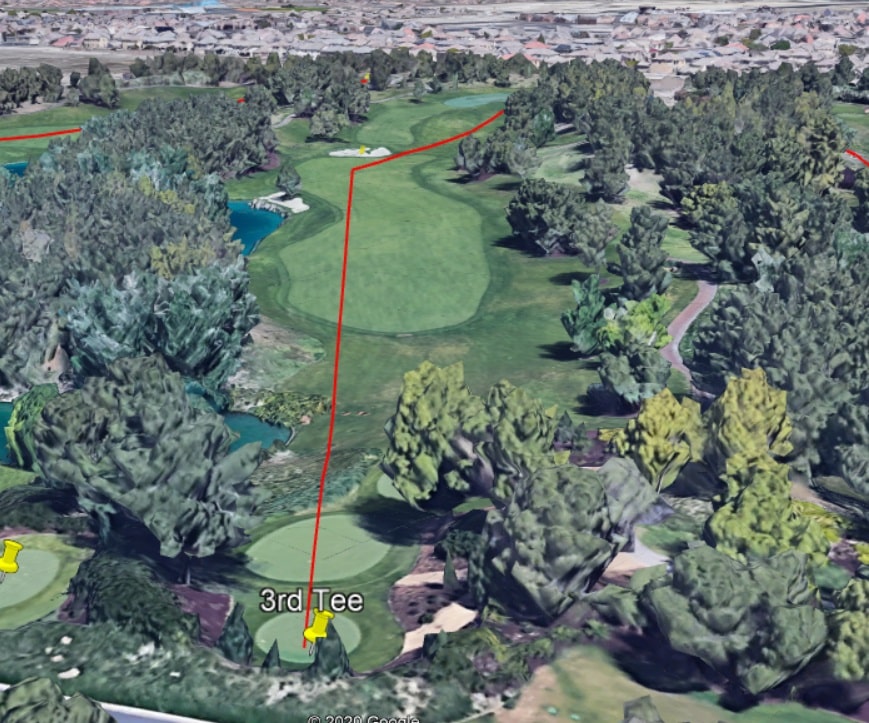 The optimal tee shot is a high cut starting down the left-hand side and working its way back towards the middle of the fairway. This takes the bunker and the water hazard left out of play.
Hole No. 4 – 584 Yards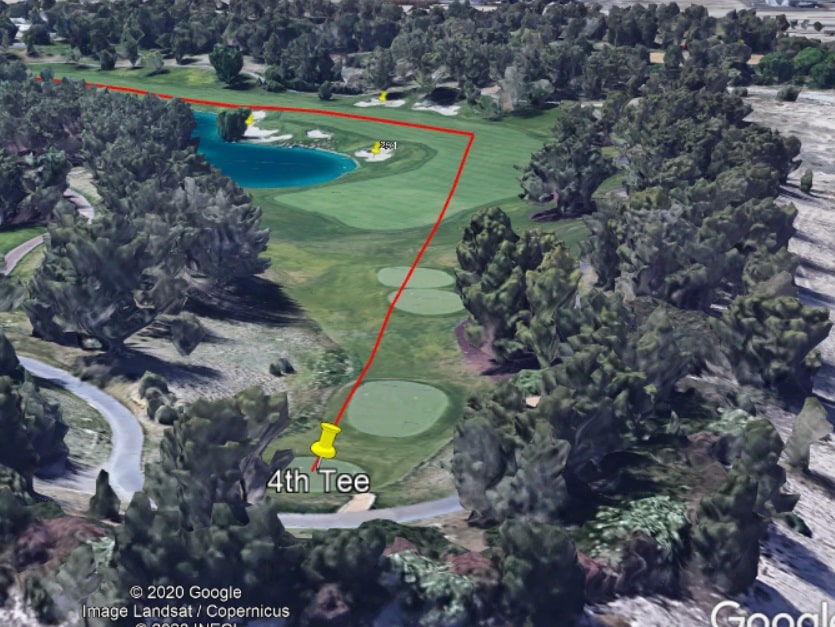 While this is a reachable Par 5, trouble looms off the tee that'll end someone's chance for birdie quickly. Guarding the fairway are bunkers both in front and long, and a large water hazard lurks to the left to gobble up very errant drives. The safest tee shot is a once again a fade that lands softly in the middle of the fairway short of the bunkers on the right. A fade that sends the ball to the right side of the fairway also has the best angle into the green. That will ensure a player has a great opportunity to grab an early birdie.
Hole No. 6 – 503 Yards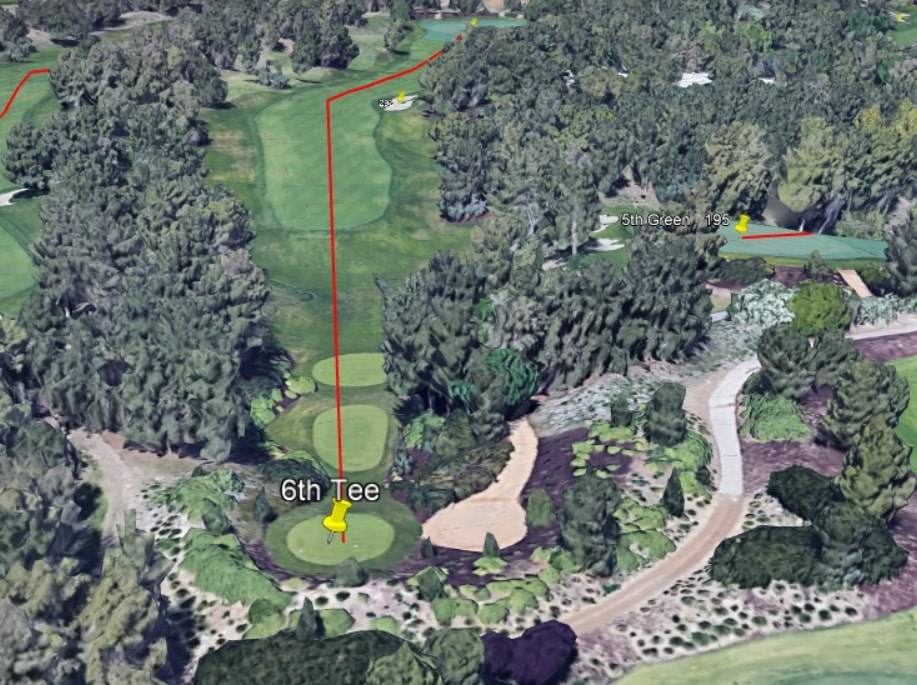 The fairway doglegs left-to-right. A high fade that can easily carry the fairway bunker down the right is the optimal shot.
Hole No. 9 – 449 Yards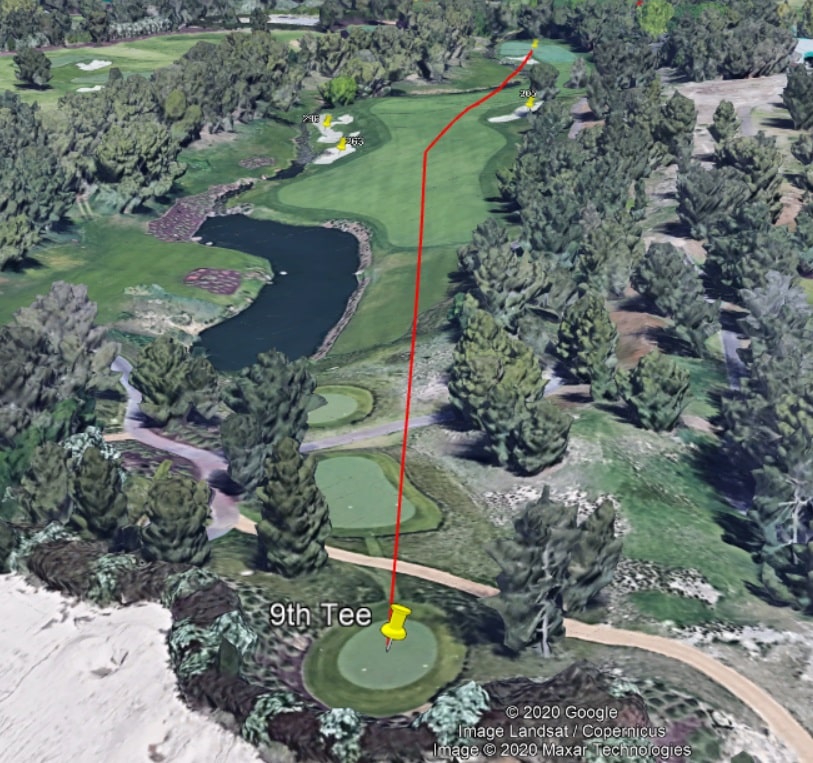 There's a lot of trouble on this hole. There are fairway bunkers flanking both sides of the fairway, as well as a creek that runs along the leftside. It's much better to miss right than it does left, as misses on the right provides for a reasonable recovery. Anything missed left is in a very tough spot. A high fade provides the best angle to the green and is the safer shot.
Several of the tougher approach shots also are much better accessible with a left-to-right shot. These greens can present a very tricky and tucked pin on the right side, heavily guarded with either a deep front-side bunker or a bunker long and right. There's also some very small, narrow landing zones into some of these greens. High iron shots are a necessity into some of these greens for good looks at birdie. A player who is comfortable hitting high fades into pins should benefit too. Longer players who can take higher lofted shots into the green should have an advantage.
Lastly, with some small landing areas and some challenging surrounds, better adept scramblers should fare well at Shadow Creek, especially out of bunkers. Many greens are heavily guarded by front bunkers. There also are a few scoring holes where playing to the greenside bunker is the best play. For example:
Hole No. 4 – 584 Yards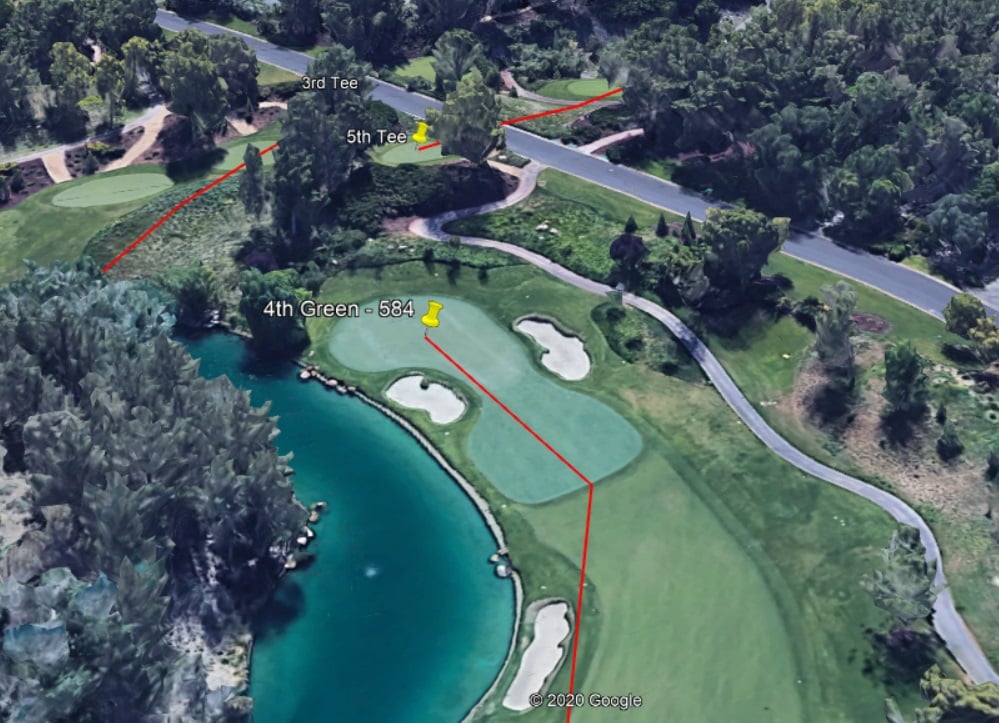 With little room left, playing towards the right greenside bunker on the second shot is a very safe option. It's a relatively simple up and down for more adept bunker players from that area to get a birdie.
Hole No. 7 – 562 Yards
Missing right isn't ideal because players will have to chip off a slope back down to the green. It's tough controlling spin on shots like this. Hitting out of one of the greenside bunkers is much easier and reasonable to get up and down for birdie.
Hole No. 11 – 303 Yards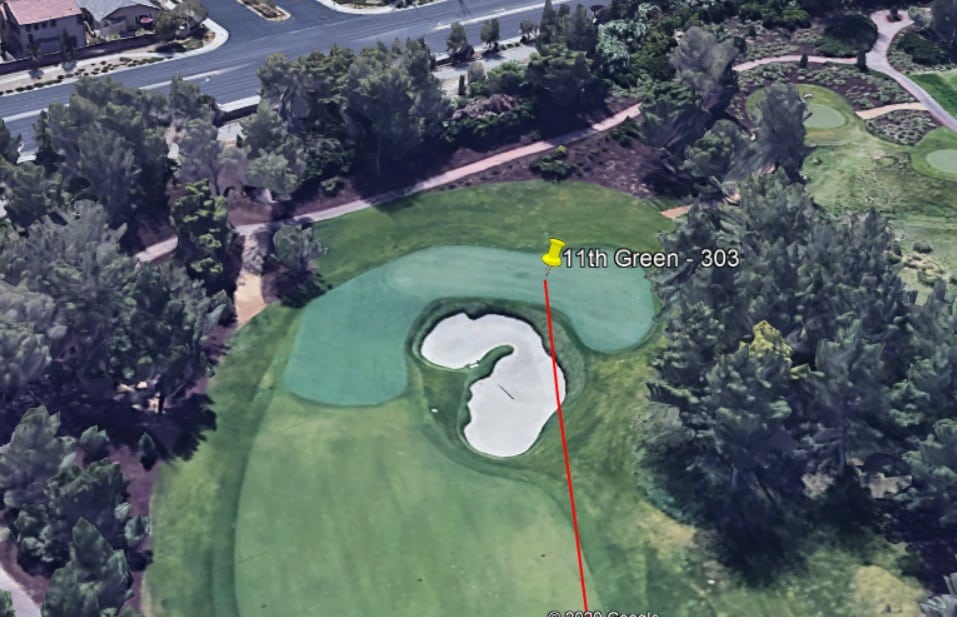 A driveable Par 4, but the green is so narrow that almost everyone will be scrambling for birdie. There's little room to miss left, but almost anywhere from the front greenside bunker is accessible to the pin. Many players will purposely aim for the bunker off the tee to get up and down for birdie.
The ideal player for this week is a longer hitter who prefers to hit the ball left-to-right, with an added plus of being an adept bunker player.