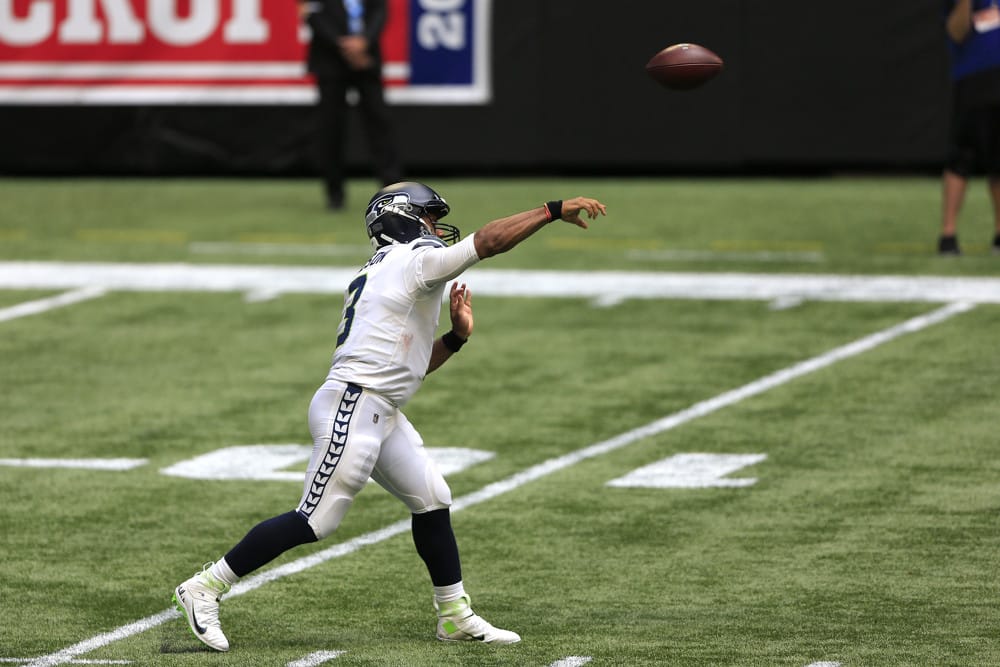 No matter if you are now 2-0, 0-2, or 1-1, your fantasy football future has not been locked in yet. There is still a whole lot of season to be had and if you are following along with all the SGPN coverage, you will keep dominating Degen Nation. Here is your weekly dose of in-depth fantasy football rankings courtesy of resident fantasy degen, Adam "Talentless Mr. Roto" Pelletier. Injuries have crushed most fantasy rosters and many players are no longer included in the rankings.
Fantasy Football Week 3 SGPN Consensus Rankings
Injury Notes
Christian McCaffrey has a high-ankle sprain and is most likely out for 4-6 weeks. As a result, Mike Davis is now the short-term fill-in down in Carolina. Reggie Bonnafon may also have some value, but not a ton.
Chris Godwin is potentially back from his concussion, but it is unclear as to how much he will be involved. Monitor this situation throughout the week and if he goes out again, Scotty Miller will have some value again.
Kenny Golladay is coming back from his hamstring injury and the Lions are saying he is ready to go. If he is back, fade him a little bit from preseason expectations, but start him in all formats. If he does not go this weekend, consider Quintez Cephus as a fill-in.
Cam Akers and Malcolm Brown are both banged up for the Rams. If either, or both, of them are limited, Darrell Henderson will see a larger role against the Bills this week.
Tevin Coleman and Raheem Mostert both suffered injuries against the Jets Sunday. It is unclear as to Mostert's status, but Coleman is most likely out. This will definitely lead to a larger role for Jerrick McKinnon, and if Mostert cannot go, Jeff Wilson Jr. will also climb up rankings.
Jimmy Garoppolo is also banged up and if he cannot go, Nick Mullens will be the starter for the 49ers.
Week 3 In-Depth Fantasy Football Rankings: PPR, Half-Point, Standard & More