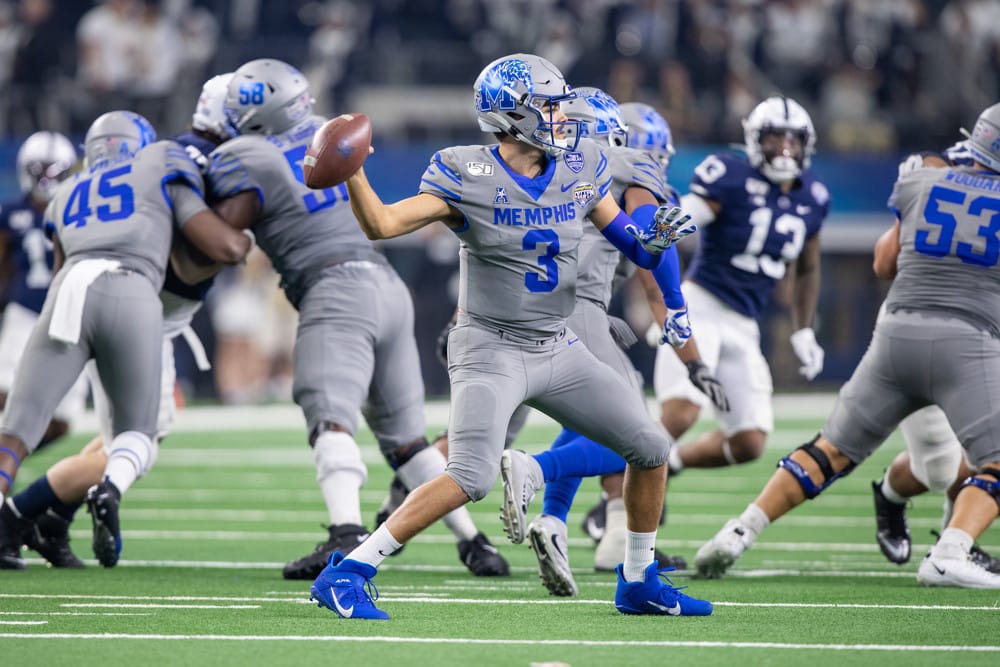 The calendar has flipped to September and it's time to talk to lots of football on this edition of the only digital radio show that focuses in on those Underdogs every week.
Host T.J. Rives is back with a couple of guests that are ready to talk the first real weekend of college football and of course some NFL, as well.
First, Brian Edwards, Senior Handicapper of Majorwager.com and Vegas Insider, is back on board and ready to go over a couple of college pooches that he loves. What Thursday night game does Brian favor? And, will he bite on Arkansas State Saturday night at Memphis or perhaps Navy hosting BYU as a home doggy Labor Day Monday night in Annapolis?
Next T.J. and Brian go over the NBA Playoffs and already the upstart teams in the Eastern Conference are making upset waves. Can the underdog Celtics and Heat keep it up? Brian has analysis and stats backing the both.
Finally TJ is joined by former New York Jets number one pick/turned NFL TV analyst, Anthony Becht. Becht, who played 11 years at tight end in the National Football League, has lots of thoughts on the pro and college game including: whether the Big Ten will resume or not? This is especially after President Donald Trump got involved in lobbying for the conference to reinstate it's schedule earlier in the week.
Becht also give some thoughts on his first love, the Jets and the chances they have to be better in 2020 and maybe even contend for a playoff spot? And, as a former player and member of the broadcast coverage of the Tampa Bay Buccaneers, Becht has takes on Tom Brady joining the Bucs and the  "sky high" expectations
It's all part of the start of football. Rejoice!
And, make sure you subscribe to the show on Apple Podcasts, Spotify, Google Podcasts, Etc. And also find are video interview coverage on the Three Dog Thursday YouTube page at this link.