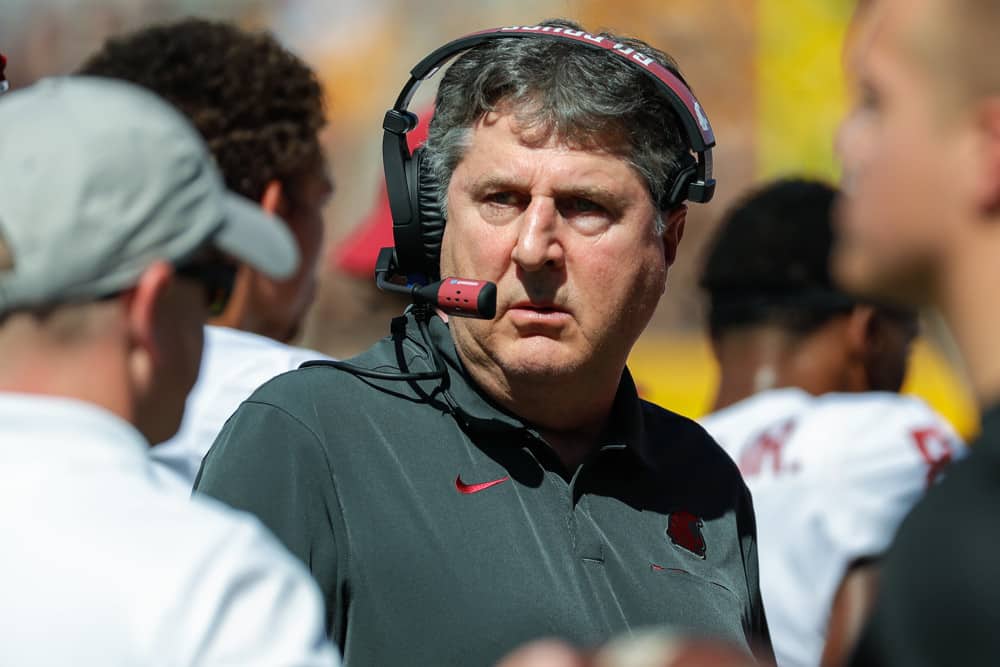 Mike Leach Interview
The guys welcome back friend of the program Mike Leach for another classic interview. The guys get Mike's take on where his Mississippi State football team is right now, the hardest college football schedule of all time and of course some more thoughts on Bigfoot. Plus Coach Leach vs Kramer in rugby, who do you got? Finally the benefits of food on a stick.
College Football Preview
The crew delivers their College Football Preview giving out their best bets for AAC win totals, ACC win totals, Big 12 win totals and SEC win totals. Plus locks and longshots to win all the conferences that are playing college football this year.
Listen to the SGPN NFL Preview Series
Podcast Video
Podcast Transcript