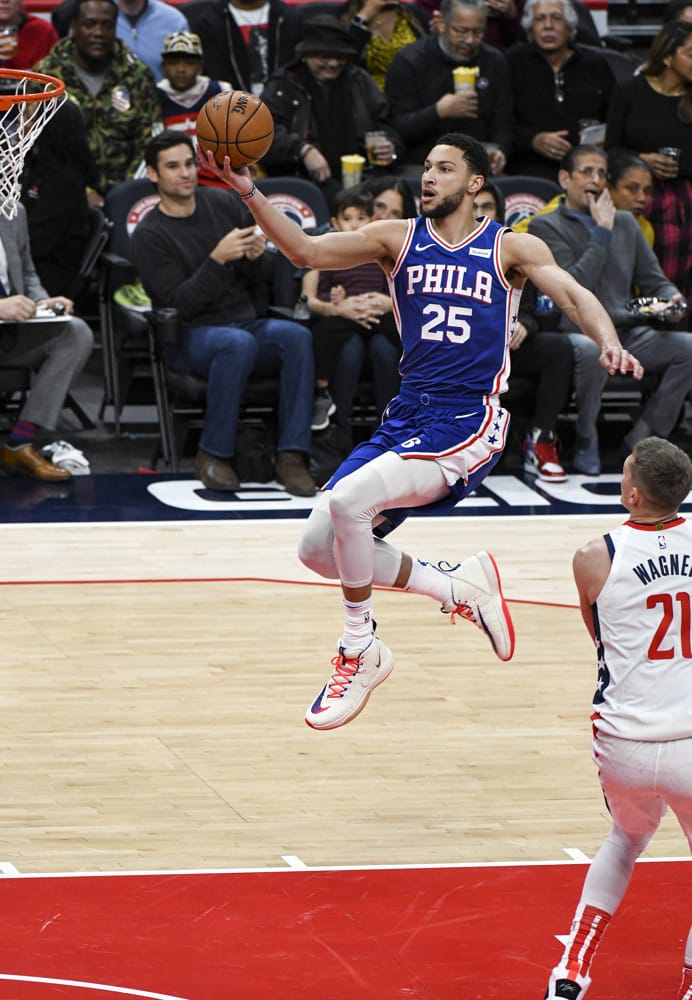 Back-to-back nights of huge overlay in the DraftKings Milly Makers has a lot of people heading into the weekend in the green. All around, these first two days of NBA action have been great, and I think it is exactly what a lot of the collective sports world needed after these past 4 rough months. Just like yesterday, there is an amazing amount of information regarding injuries, minutes restrictions, and team trends that are still out there in all corners of the league and over the past week, I have dug into every single team that is inside the Bubble in Orlando with the goal of consolidating this information for you all. I will get back into the DFS flowcharts as the season progresses, but for now let's dig into a team by team breakdown to help set up the landscape for these early games. Make sure to check out yesterday's article if you missed the breakdown of the other 12 teams.
Miami Heat @ Denver Nuggets – 10:00am PST
Miami Heat
New Players (Back from Injury/Added) – Tyler Herro
Potential Minutes Restriction – KZ Okpala (Achilles)
Huge workload – Jimmy Butler
Sleeper – Kelly Olynyk
The Heat are a team that we should keep our eye on here in Orlando. All signs are pointing to the court set up in the Bubble being extremely advantageous to shooters and Miami is absolutely full of them. Herro is back healthy, Duncan Robinson can fill it up from deep every single night, and Olynyk ($3000) is a sneaky big man to keep our eye on from downtown. The Heat are one of only a handful of teams that is coming into the restart extremely healthy and I will be loading up on their shooters in DFS. I expect Jimmy Butler ($7600) to command the offense per usual, but there is going to be a ton of value in stacking this team.
Denver Nuggets
New Players (Back from Injury/Added) – Bol Bol
Potential Minutes Restriction – Gary Harris (Hip)
Huge workload – Jamaal Murray
Sleeper – Michael Porter Jr.
Head coach Mike Malone came out earlier this week and said that getting all his guys to August 17 healthy is his top priority for the seeding games. The Nuggets are pretty locked in to finishing the season as the #4 seed or better, so while this is a really healthy team, I think we will see some extended rotations early on. Harris has a nagging hip injury, Paul Milsap is a veteran that they want fresh, Will Barton is working through minor knee issues, and Nikola Jokic will have some conditioning to make up for his bought wth COVID before I feel too comfortable plugging him into my lineups at such a high price ($9000). Michael Porter Jr. ($3000) has an insane amount of talent but has never really been able to string together enough games for it to stick in the NBA. I think Malone will want to test the young guy and I think he will continue to gain a bigger role during the seeding games. Murray is another guy who seems healthy and should continue to command the offense in the Bubble.
Utah Jazz @ Oklahoma City Thunder – 12:30pm PST
Utah Jazz
Outside the Bubble – Bojan Bogdanovic
Huge workload – Donovan Mitchell
Sleeper – Joe Ingles
I was extremely impressed by the Utah Jazz backcourt in their opening game matchup with the Pelicans. Mike Conley, Donovan Mitchell, and Jordan Clarkson all scored 20+ points and looked downrigtht overwhelming at times due to their pure speed. With Bogdanovic out for the entire restart, the usage will stay high for Mitchell. Clarkson was a really chalky play on Thursday and he delivered putting up almost 9x value at his $4200 price tag. He is now listed at $3900 (for some reason), and I don't think there are many reasons to move away from him in cash lineups. Gobert put up a quite double-double and I think once he gets his legs back under him he could have some nights in the not too distant future where he is the top scoring Center. Don't forget about Ingles either, I expect him to find his shooting touch during the restart games and I will look to grab him at $5500 as a pivot off of this chalky backcourt.
Oklahoma City Thunder
Outside the Bubble – Isaiah Roby
New Players (Added/Back from Injury) – Andre Roberson
Potential Minutes Restriction – Terrance Ferguson (leg)
Huge workload – Shai Gilgeous-Alexander
Sleeper – Darius Bazley (eventually)
Andre Roberson is officially back playing basketball after suffering a horrific knee injury in 2018, and that alone is going to be one of the feel-good storylines in Orlando. The Thunder are comfortably sitting in the #5/#6 seed slot and I'm thinking that this may also be a team looking to extend it's rotations during the seeding games. Darius Bazley is a guy worth keeping our eye on, and while I am not looking to target him immediately due to the depth on the Thunder team, if there's some games where starters are resting due to injuries He is a guy that can plug in at the 4 or 5 and has produced during the scrimmages.
New Orleans Pelicans @ Los Angeles Clippers – 3:00pm PST
New Orleans Pelicans
Outside the Bubble – Darius Miller
Potential Minutes Restriction – Zion Williamson (Rest)
Huge workload – Brandon Ingram
Sleeper – JJ Redick
A lot of people got burned by Zion on Thursday night and from the sounds of it, we all need to stay away from the rookie sensation for a couple more games. It's tough to hear, because when he was out there, he was extremely efficient posting 13 points on 6-8 shooting in only 15 minutes. My main takeaway from last night was Brandon Ingram quietly putting up 23 points, and while he wasn't a great DFS play, his usage and splits without Zion this season are incredible. It doesn't look like we are going to see Zion bumping over 20 minutes anytime soon so I wouldn't be scared to go back to the well with Ingram especially when others may be fading him off a sub-par performance. Redick was also impressive and buried 3 threes on Thursday. He is still being priced at $3500 so he will be a chalky play but really shouldn't have any issues turning over value in cash games.
Los Angeles Clippers
Potential Minutes Restriction – Montrezl Harrell (Out, Personal), Lou Williams (Out, Chicken Wings), Amir Coffey (Hip)
Huge workload – Paul George, Kawhi Leonard
The Clippers impressed in their marquee matchup against the Lakers on Thursday losing by 2 on a semi-questionable no-call at the buzzer. This frontcourt without Harrell is not going to do it for me in DFS though. Ivica Zubac looks to be a long way from game shape, and Joakim Noah was a cute play on Thursday that fizzled out. Until the Clips get back some of their guys I don't think I will be playing anybody but Paul George and Kawhi Leonard. George ($7900) bumps up in price while Kawhi ($8900) drops down so depending on ownership projections I will probably be leaning to Kawhi on Saturday since this is the first game he's been below $9k in a really long time.
Philadelphia 76ers @ Indiana Pacers – 4:00pm PST
Philadelphia 76ers
Outside the Bubble – Zhaire Smith
Potential Minutes Restriction – Joel Embiid (calf), Glenn Robinson III (hip)
Huge Workload – Ben Simmons
Sleeper – Shake Milton
Head Coach Brett Brown is looking to shake things up in a big way in Orlando. All puns aside, it does appear that Shake Milton ($5600) is going to get the start at PG, but he hasn't been lighting it up during the scrimmages so I think I am going to stay away. I am going to be loading up on Ben Simmons. I am hoping that the narrative of Simmons moving to play more Power Forward with the first team offense will make the public fade him. Brown has came out and said that Simmons will still be handling the ball when the 2nd string offense is in, and he has flirted with triple-doubles in both of the scrimmages. Joel Embiid will oftentimes be the only big man on the floor for the Sixers, and he's also battling a minor calf injury, so I will be waiting a couple games to plug him into my lineups. Simmons ($8600) is a lock for me on Saturday.
Indiana Pacers
Outside the Bubble – Domantas Sabonis, Jeremy Lamb, Tyreke Evans
New Players (Back from Injury/Added) – Malcolm Brogdon, Doug McDermott
Potential Minutes Restriction – Brogdon (Hip, Rest)
Huge Workload – TJ Warren
Sleeper – Myles Turner
Indiana is full of question marks as we head into the restart season. Sabonis is dealing with a significant injury and went to see a foot specialist outside the Bubble so there is not real update on his return yet. Victor Oladipo has played in some of the scrimmages but still hasn't committed to whether he will play in the real games yet. Malcolm Brogdon is technically back, however he is now dealing with a cervical strain and is questionable for Saturday. Not all hope is lost though, as TJ Warren ($5800) is a guy I will lean on to see a lot of usage early on. Reports are that he has greatly improved his 3 point range (along with about 40% of the league), and I think he will be leading the Pacers in scoring. Myles Turner ($6200) has continued the hot pace that he left off on prior to the break during the scrimmages and should get a lot of minutes as Indiana's go-to big man. So while there is a lot of question marks surrounding this team, Warren and Turner are two guys who have proven their worth this season and I am not shy on plugging into my lineups.
Los Angeles Lakers @ Toronto Raptors – 5:30pm PST
Los Angeles Lakers
Outside the Bubble – Rajon Rondo
Huge workload – Anthony Davis
Sleeper – Kyle Kuzma
The Lakers come into the Bubble with two huge matchups, already having beat the Clippers on Thursday and now facing the defending champs in game 2. Outside of LeBron and Davis, there wasn't a whole lot to write home about in the first game. Kuzma did do well off the bench and I think he will continue to lead the 2nd unit in scoring, so at $4300 he is a great value play. The Lakers will need a lot more out of Dwight Howard and Javale McGee on Saturday to help out Anthony Davis against this Raptors team that is a whole lot bigger than the Clippers. At $3600 I will lean McGee here to return value. It's still too early to tell who is going to rise up as the go-to wing man between Kentavious Calldwell-Pope, Dion Waiters, and JR Smith so I would stay away from taking a flier on any of these guys.
Toronto Raptors
New Players (Back from Injury/Added) – Marc Gasol
Potential Minutes Restriction – Patrick McCaw (Unknown)
Huge Workload – Pascal Siakam
Sleeper – OG Anunoby
Toronto has not been shy about wanting to finish the season strong and defend their 2019 NBA Title. Head Coach Nick Nurse has mentioned the option of playing a more jumbo lineups with Siakam slotting in at SF and both Serge Ibaka and Gasol playing in the frontcourt. Getting Siakam on the perimeter more will definitely not hurt his fantasy value. OG Anunoby ($5700) is a guy to keep our eye on and is someone who can fill up the stat sheet in this matchup with the Lakers. He should get called on defensively quite a bit, so if he can get some points to go with his steals and blocks he will be a pretty good bet to turn over value on Saturday.
That wraps up another full-slate preview. I hope these last two articles have helped everyone get caught up to speed on how these 22 NBA teams are set up as they enter the Bubble in Orlando. Good luck!