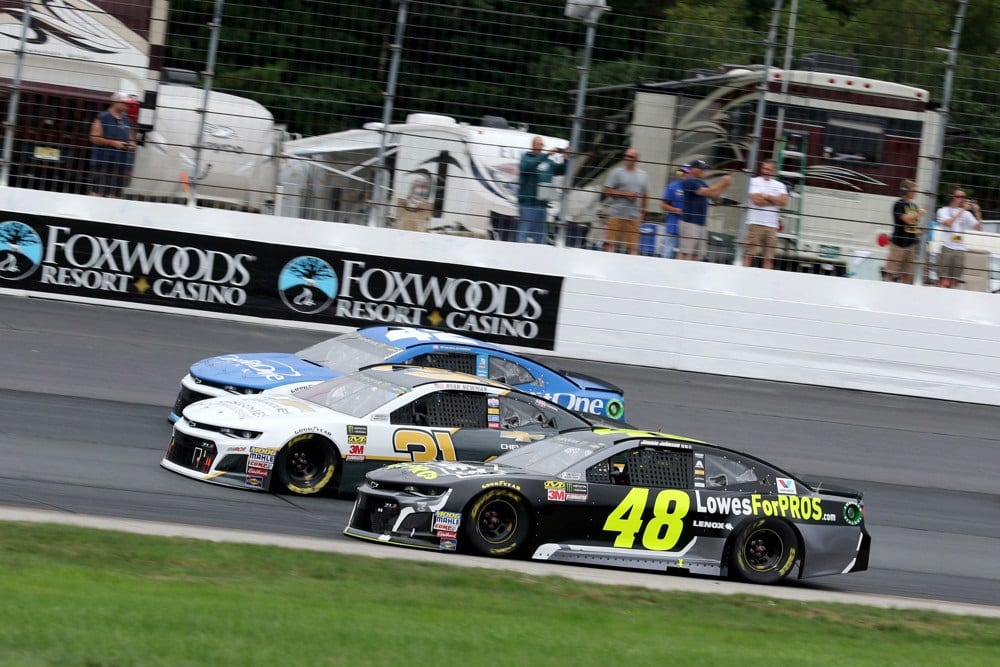 After a mini break for the drivers, the NASCAR season rolls on as the fastest stock car drivers in the world head up to New England for the Foxwoods Resort Casino 301 at New Hampshire Motor Speedway.
Here's everything to know about the track and the race before putting together a DFS Lineup (values courtesy of DraftKings).
Recent Winners
2019: Kevin Harvick
2018: Kevin Harvick
2017 (Summer): Denny Hamlin
2017 (Fall): Kyle Busch
2016 (Summer): Matt Kenseth
2016 (Fall): Kevin Harvick
Track History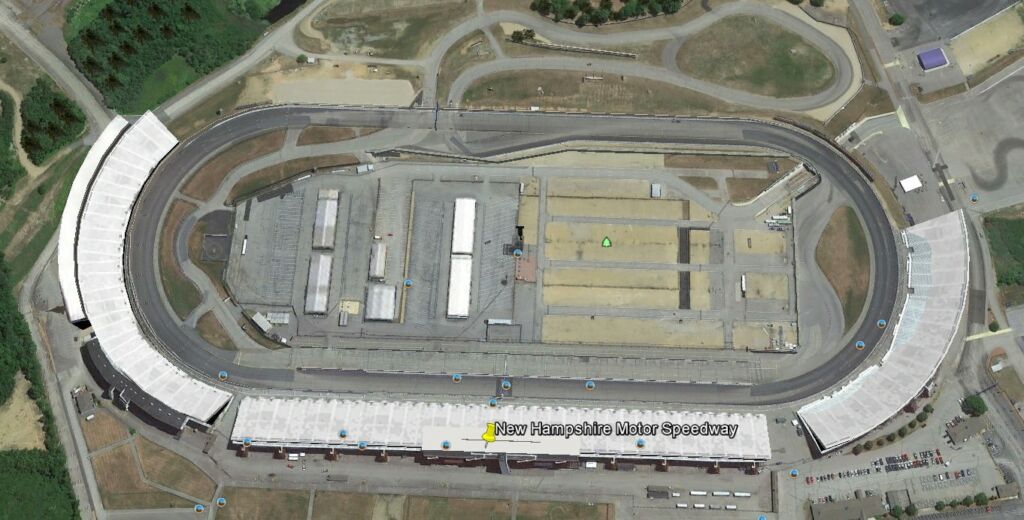 Nicknamed "The Magic Mile", the speedway opened in 1990 just outside of Loudon, New Hampshire. NASCAR first came to the track that year but only for the Xfinity Series, but it was also a popular track for SCCA, go-kart and modified open wheel races.
Satisfied with the caliber of racing at the track, NASCAR brought the main series to New Hampshire in 1993, and legendary driver Rusty Wallace won the inaugural race. The track was later purchased in 1996 by Bruton Smith and Speedway Motorsports, and the track became host of two races per season all the way up through 2018. It was even a part of the NASCAR playoffs before its fall date was eliminated from the schedule.
New Hampshire is a 1 mile asphalt and granite track, but the most unique feature that separates it from other tracks on the schedule is how flat it is. The turns are only 12 degrees in banking and the straightways are nearly flat at 1 degree. The flat race track along with the tight, looping cornering keeps speeds down considerably and gives it characteristics of a short track like Martinsville in contrast to a zippy 1 mile oval like Dover.
Other Race Notes
1. This week, Goodyear will give all the teams a brand new tire compound to race at New Hampshire. It's a completely new spec than what has traditionally been run by the teams at the track, but it's the same compound and specs that were run at Phoenix in the early Spring. Phoenix is another flat race track, so DFS contestants should also consider the results at that track, especially this year's contest, while setting a lineup.
2. The horse for the course at New Hampshire Motor Speedway is Kevin Harvick, who has won 3 of the last 5 races at the track. The lone blemish on his report card is a 36th place finish in 2017, but since then he's amassed two wins and another Top 5 while accumulating 25 stage points and 53 laps led over those three races. It's no surprise Harvick has found success at New Hampshire, as he also annually dominates the Phoenix races too. Harvick is the most expensive driver in DFS this week, but it's with very good reason.
3. Hendrick Motorsports finally was able to break through into the Top 10 last week at Kansas thanks to Alex Bowman and William Byron, but it was primarily due to late race pit strategy that got them there. On the whole, the team continues to struggle mightily going all the way back to Indianapolis. Since that time, the team has a combined average finish of 21.4, has led only 78 laps and amassed only 69 stage points between themselves over those four races. It's especially disappointing that the team's best driver, Chase Elliott, only has one Top 10 finish in his last 7 races and has an average finish of 18th. The playoffs are fast approaching and the team must find something in order to build late season momentum.
DFS Picks
Martin Truex Jr. – $10,700: He's really close to returning to the dominant form he showed for the last three years. Truex Jr. has led 116 laps over his last three races that also include a pair to Top 3 finishes. Truex has led the second most laps at New Hampshire of everyone in the field since 2017, and with his 11th starting position is primed to rise up the leaderboard for a good finish.
Brad Keselowski – $9,500: Keselowski continues to churn out steady after steady performances all season long. Excluding the super-speedways (which is basically 500 miles of Russian Roulette), Keselowski has yet to finish lower than 13th and has 14 Top 10 finishes this year. While New Hampshire isn't his strongest track, there are fewer safer options in the field than him on any given week.
Kyle Busch – $9,300: Much like his teammate, things might be starting to turn around for Kyle Busch. After disappointing most of the year, Busch led 52 laps at Kansas and amassed 16 stage points before getting shuffled back late in the race for an 11th place finish. Kyle Busch has been really good in his career on the flat 1 mile ovals, and with him seemingly turning the corner this week might be his breakout.
Tyler Reddick – $7,500: Reddick didn't draw the most favorable starting spot for DFS purposes, but I'm not shying away from him despite starting 13th. After a mid-season slump Reddick has responded with three Top 10's in his last four races. Reddick had success at both Phoenix and New Hampshire in the Xfinity Series, and should continue to make a hard charge towards the playoffs in his maiden season.
John Hunter Nemechek – $7,000: DraftKings is completely asleep at the wheel here with this pricing. How do they justify Christopher Bell, who starts 35th and has an average finish of 20.4 over his last 5 races, at $10,100 while pricing John Hunter Nemechek $3,000 lower. Nemechek starts 36th and has an average finish of 22nd over his last 5 races. I think a lot of entries will be able to sniff this out too, but both the floor and the upside on him is very appealing.
Daniel Suarez – $5,900: It's very unfortunate the direction that Suarez's career has gone, and I'm someone who hopes a spot on a premium race team opens up after the season and he can hop into that seat. Until then, he's making due with inferior equipment on an inferior race team, and he's squeezing out about all he can muster from it. Given the circumstances, he's done quite well. He's always starting deep in the field because of the randomized starting lineup selection, but over his last seven races he's had an average finish of 24th. Suarez starts 37th on Sunday and if he can keep his nose clean he provides a decent floor with bonus positional points.