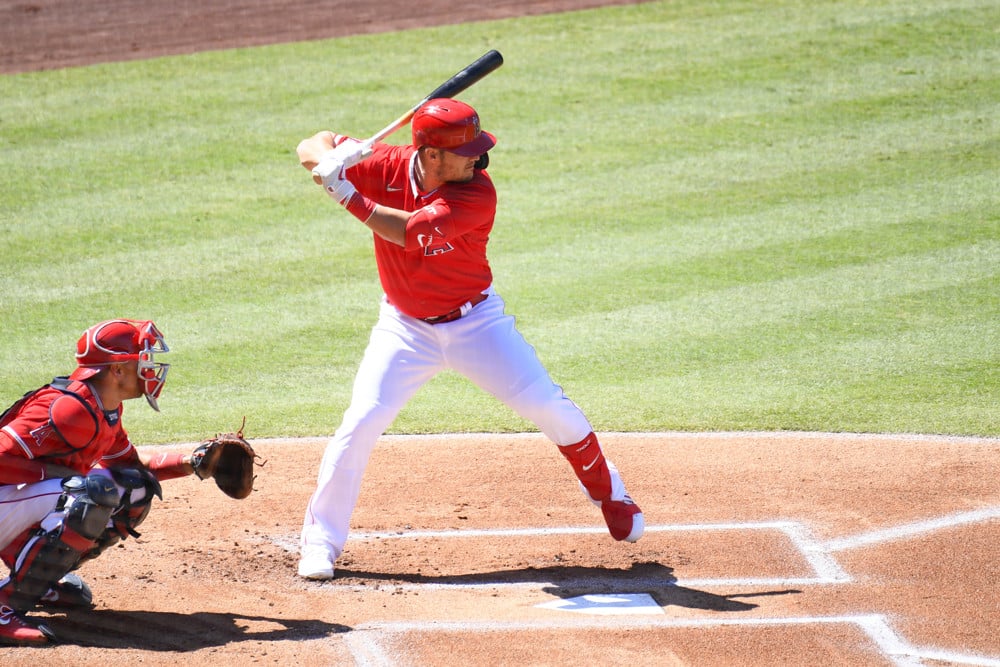 The shortened MLB season has not only given more teams a chance of making the playoffs and springing a surprise, but it's thrown almost all of the stat-driven markets wide open. Over 60 games, all you need is a player to get hot, and you can ride that streak to a fancy priced return.
What we're looking for is two things. Firstly, opportunity. There are literally dozens of players in each category that could win. It's a big guessing game, therefore the second thing we need is an incorrect price. Two players with similar skills and opportunity priced at 10/1 and 66/1? That's what this is about. We're hunting value, and hopefully will get a runner or two with a live chance entering the final couple of weeks of the season.
Home Runs
The top boys (Trout, Stanton, Alonso) are projected around the 16 dinger mark, and are priced at about 10/1. I like Nelson Cruz, who had an incredible second half in 2019, at 28/1. I think that Cruz' price is inflated due to his age , and he looks excellent value for a tilt at this prize. Our 2nd selection is Manny Machado at 45/1, projected at 14 homers it doesn't take a huge leap of imagination to see him get involved. Third up is Francisco Lindor at 80/1, 8 times the price of the favorites to bridge a projected 3 home run gap? Deal me in.
Runs
Mookie Betts tops this market at 13/2, but we'll be looking further down the list for our wagers. 40+ will put you in the mix, but there are maybe 50 guys who could win this with a hot streak and some help from a team getting it together. Pick 1 Trevor Story has the Coors Field advantage and is 30/1. A huge value play is Anthony Rizzo at 100/1. He's batting 2nd in a streaky Cubs line-up, and gets on base at a good clip. Javier Baez (of whom more later) could bat Rizzo in to glory at a three figure price.
RBI
Another wide-open event with 11/1 Nolan Arenado the favorite. Again, we're looking at a winning total in the mid 40's. Cleveland Indians clean-up man Jose Ramirez is my first selection at 40/1. The top of the Indians line-up looks lively, with Lindor and Mercado looking to steal their way into scoring position for J-Ram to put us in the frame. Second up is Jorge Soler at a pants-twitching 100/1. He's another looking to knock in the base stealers, and although he won't get as much help from the Royals as some others, a little streak gives him a squeak.
Hits
50+ players are projected to be within the winning total of 65. The favorites at 11/1 are Jose Altuve, Nolan Arenado and Whit Merrifield, but it's off into the fancy prices for us. The aforementioned Javier Baez is right in the mix at 50/1, and if he can flex his muscles our Anthony Rizzo pick from earlier assumes a pulse and vigor like a cannon. George Springer hit .272 last year and, leading off the Astros, he can up that to get competitive at 100/1.
Stolen Bases
Now I love this category! You don't have to be on a good team to win it, in fact it might pay to be on a bad team that need to manufacture runs. The winning total is projected at just 16. It's a lottery, a big game of bingo, and what's not to like about that? Throw in the fact that we have a selection of shorties heading the market, Mondesi at even money and the terrible Mallex Smith at 3/1, and its all set-up for a big payday on the upset. My favorite pick in this whole piece is Bo Bichette at 66/1. The Blue Jays look like a fun team, vibrant and exciting. He swiped 10 bags after his call-up last season and Toronto might just let him run this year. I couldn't split my next 2 selections so I'll put them both up. Luis Robert 66/1 and Tim Anderson 80/1 will go off one and two for the White Sox, and I like them to try in tandem to get something going for Chicago.
Good Luck