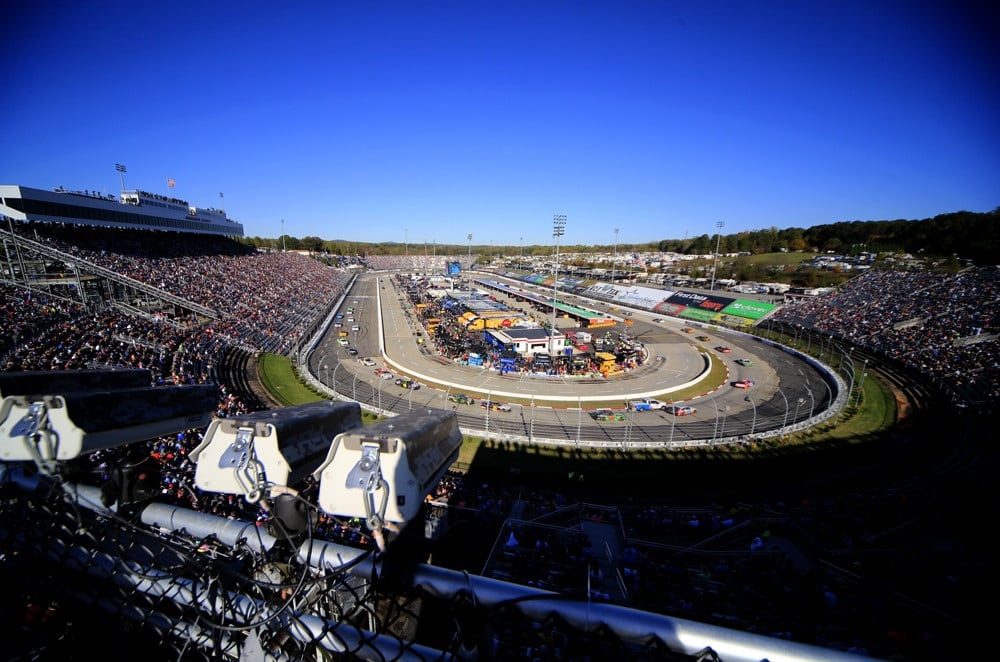 NASCAR is back to exciting mid-week evening racing, as the fastest stock car drivers in the world head north to Virginia to go 500 laps around Martinsville Speedway.
Here's everything to know about the track and the race before setting a DFS lineup (values courtesy of DraftKings).
Recent Winners
2019 (Fall) – Martin Truex Jr.
2019 (Spring) – Brad Keselowski
2018 (Fall) – Joey Logano
2018 (Spring) – Clint Bowyer
2017 (Fall) – Kyle Busch
2017 (Spring) – Brad Keselowski
Track History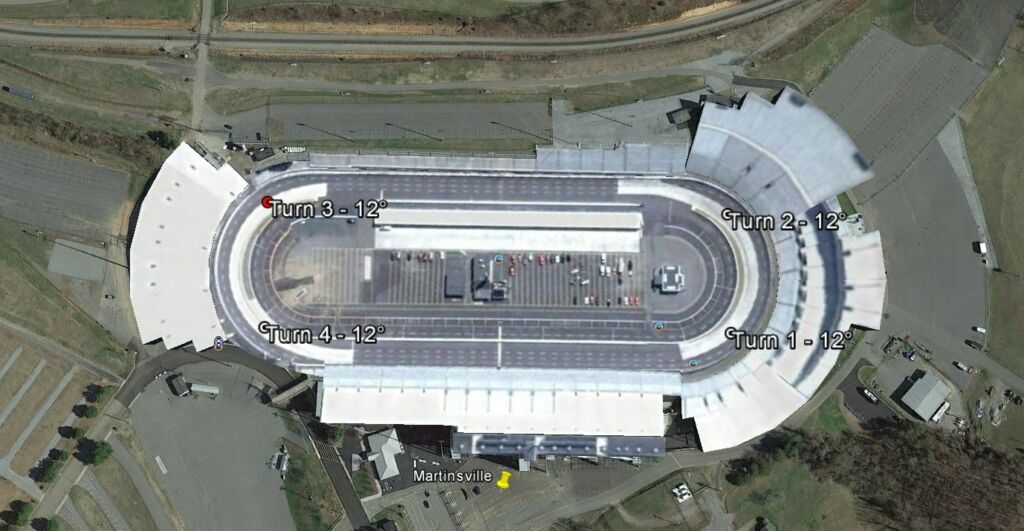 Martinsville is both the shortest track and the longest tenured track in NASCAR. The 0.526 mile paperclip oval was built in 1947 by H. Clay Earles, and a year after opening hosted its first NASCAR event in 1948. It has hosted at least one NASCAR race per year ever since and besides for resurface and infrastructure improvements it has seen very little changes since its debut.
The layout of the track makes it the slowest on the NASCAR schedule. Qualifying speeds at the track barely crack 100 MPH thanks to tight hairpin turns that are shallow banked. It also is the only track on the schedule with asphalt straightaways and concrete turns, which while doesn't impact tire wear much it does impact how much grip the cars have going from surface to surface.
There's also not that much grip on the track due to the flat banking, and drivers heavily rely on braking both to slow down the car and to try and outbreak their opponents entering a corner. Over prolonged green flag runs cars will surely bang into each other entering and exiting corners, causing tensions to rise between the drivers. Any car that escapes completely unscathed is a rarity.
Reportedly, Goodyear will be giving teams an updated tire that should enable for more grip but more tire wear. While that will help in the short term, longer green flag runs could see lots of run ins between cars sliding up into each other.
One other unique feature is pit road, where cars begin to line up in their pit stalls in Turn 3 and extending all the way down into Turn 2. Between this layout and the narrow width of it, it's one of the most treacherous pit roads on the schedule and can see a very fast car's day ruined with a car to car collision.
Other Race Notes
1. The starting lineup once again will be drawn from random based on year to date owner points. Spots 1-12 will comprise of the current Top 12 in ownership points at random, followed similarly by spots 13-24 for the next group of cars, followed again by cars 25-36 in ownership points at random, with the remaining four spots filled by other non-chartered NASCAR teams.
2. The two dominant race teams at Martinsville are the Joe Gibbs and Penske cars, who have combined for five wins in the last six races at the track. Since 2017, the Penske cars have an average finish of 7.4 while the Joe Gibbs cars collectively have an average finish of 11.7. They also have combined to lead 2,480 of the last 3,005 laps at Martinsville. With random qualifying drawing once again, DFS players should look for opportunities to add these drivers if they start deeper in the field. They could get unlucky in the draw but have a fast car to climb up the leaderboard for bonus points.
3. On the other end of the spectrum, the Chevrolets have not enjoyed much success at Martinsville in recent memory. The Chevrolet cars collectively have an average finish of 19.1 at Martinsville since 2017, leading just 8% of the laps run there and only have a combined 13 Top 10's in 74 attempts. This is bad news for Team Hendrick, who's on a bit of a bad luck streak and could use some positive momentum to collectively get them all back on track.
DFS Picks
Kyle Busch – $10,700: He's due for a win. While he's only had a dominant car once so far this year, he has four Top 4 finishes in his last 5 races that suggest a breakout is coming. What better place than at Martinsville where he has four Top 3 finishes in his last six starts and has led the second most laps there of anyone in the field.
Martin Truex Jr. – $10,300: Speaking of overdue for a breakout, Martin Truex Jr. is ready as well. Since 2017 he's led the third most laps of anyone in the field at Martinsville and has four Top 4 finishes in his last six starts at the track. His results have not matched the strength of his cars this year, but with a little bit of luck he can begin to turn things around.
Brad Keselowski – $9,500: Keselowski is the reigning King of Martinsville with two wins, five Top 5's and the most laps led of anyone in his last six starts. Despite his success he's reasonably priced and allows pairing him with Busch and Truex Jr. for potentially three race dominators in a single lineup.
Christopher Bell – $8,200: Christopher Bell started his rookie year slow but seems to be turning a corner. He has an average finish of 13.6 over his last five races and starts 32nd in the field thanks to an unlucky draw in the random qualifying selection process. His team also has a technical alliance with Joe Gibbs, who annually field strong cars at Martinsville. He has a high ceiling given his on track improvements to secure positional bonus points.
Ryan Preece – $5,700: Using a lineup with three expensive studs requires some dumpster diving at the end of the roster. The first diamond in the rough is Ryan Preece, who has seen a slight uptick in performance in recent weeks and had a pair of Top 20's at Martinsville last year. Preece starts 28th on Wednesday and has the possibility of rising up the leaderboard for bonus points.
Chris Buescher – $5,600: The second diamond in the rough was Ryan Preece's teammate last year who also had good performances in a JTG Daugherty vehicle. Buescher's career average finish at Martinsville is 16.8, and is currently in a race car that Ricky Stenhouse Jr. used for three Top 15 finishes since 2017. Buescher starts 24th on Wednesday and also is in a position to secure bonus points by rising up the leaderboard.