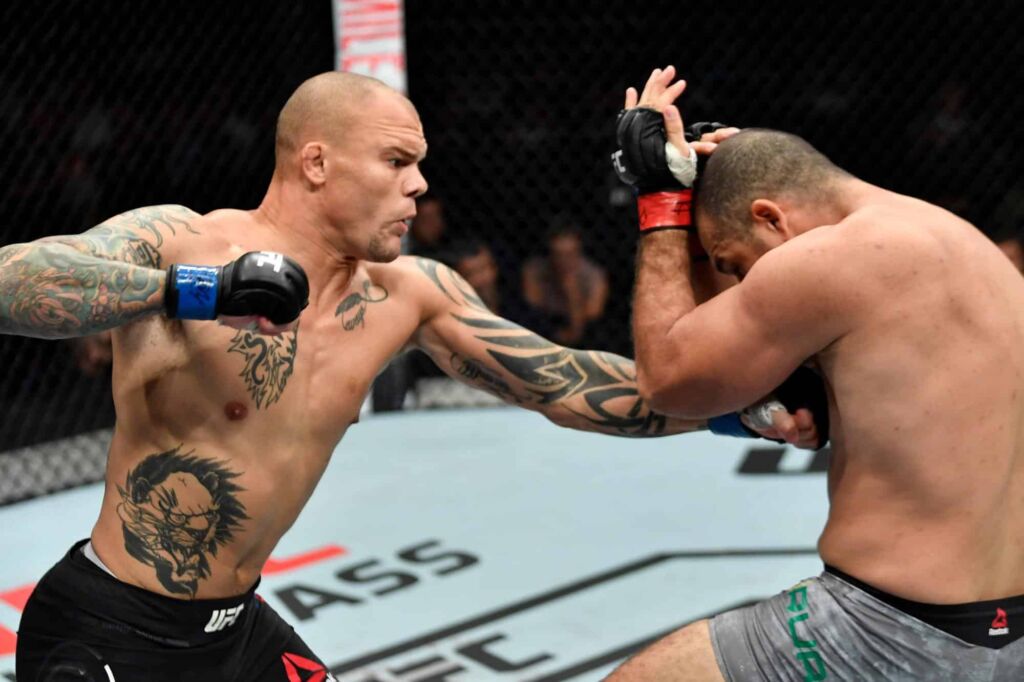 The UFC broke their COVID-19 hiatus and held an event last weekend – UFC 249. And only three people tested positive for the coronavirus at it! Maybe this Wednesday's show they can cut it down to only two people infected!
Yes, the UFC is holding a very rare mid-week card this Wednesday, once again in Jacksonville at the VyStars Veterans Memorial Arena, with a follow up card from the same venue this coming Saturday. So that means we've got ourselves some more LIVE SPORTS to bet on.
My picks went well last weekend (8-3, 15% ROI), so let's try to keep it going this week. Here are picks for ALL THE FIGHTS at UFC Fight Night: Smith vs Teixeira.
All odds courtesy of MyBookie
Anthony Smith (-180) vs Glover Teixeira
The main event pits top light heavyweight contenders Anthony Smith and Glover Teixeira against one another. I'm going with the favorite, Smith in this one. While Teixeira is on a four-fight win streak, he is 40 years old (Father Time is undefeated), and Smith has the striking power to really test his old man chin. Additionally, Lionheart has the grappling chops to fend off second degree BJJ black belt Teixeira's grappling attacks.
Ovince Saint Preux (-145) vs Ben Rothwell
The long-time light heavyweight Ovince Saint Preux moves on up to heavyweight to take on veteran Ben Rothwell. However, OSP will still have a two inch reach advantage in this one. Despite winning his last fight, Rothwell has not looked good since coming back from his drug suspension. So, I'll go with the younger, stronger, more athletic OSP to win his heavyweight debut.
Alexander Hernandez (-110) vs Drew Dober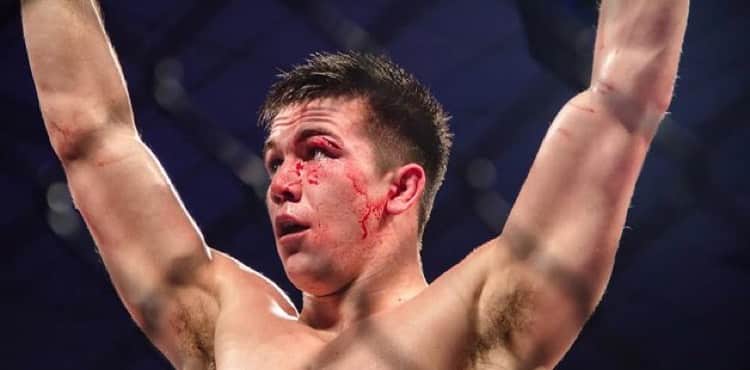 Next up is an up-and-coming lightweight against a grizzled veteran. I'm taking the youngster, Alexander Hernandez, to win this one. His lone UFC loss is to Donald 'Cowboy' Cerrone – no shame in that. But it's a tough call in this matchup, as journeyman Dober is on a hot streak (five wins out of his last six, including KOing his last two opponents), hence the tight line.
Go here for updated UFC odds.
Ricky Simon (-170) vs Ray Borg
Going with yet another favorite. Borg is being forced to fight at bantamweight instead of his normal flyweight because of repeatedly missing weight, so Simon is going to have a significant size advantage (two inches of height and six inches in reach). And while he's on a two-fight losing skid, it was against top shelf opponents Rob Font and Urijah Faber. Before that time he was running through the competition, which I expect him to do in this one also, as the numbers suggest he'll have the advantage in striking and grappling.
Marvin Vettori (-175) vs Karl Roberson
Vettori famously battled current champion Israel Adesanya to a split decision two years ago, in a fight many thought The Italian Dream won. When you look at the level of competition faced, Vettori has the edge over Roberson. Plus Roberson has only lost via submission, which Vettori has plenty of victories via.
Philipe Lins (-151) vs Andrei Arlovski
Pitbull Arlovski has had career resurgences in the past, but at age 41, and having only gone 1-5 over the past two years, I'm betting against him having another. His opponent, Lins, will be making his octagon debut – however he has plenty of top level experience, having won the PFL's heavyweight tournament and competed in Bellator before that. Good chance Lins turns the lights out on the Pitbull.
Michael Johnson (-115) vs Thiago Moises
This one is a pick 'em on My Bookie, and my pick is the veteran Michael Johnson, who'll have a size and experience advantage over Moises. He's also a more active striker and is a solid enough grappler/wrestler to defend Moises's attacks.
Sijara Eubanks (-370) vs Sarah Moras
On paper, Sarj has the advantage everywhere over Cheesecake in this matchup, so she's my pick. However, that's quite a steep line for a fighter on a two-fight skid (albeit against top competition).
Omar Morales (-175) vs Gabriel Benitez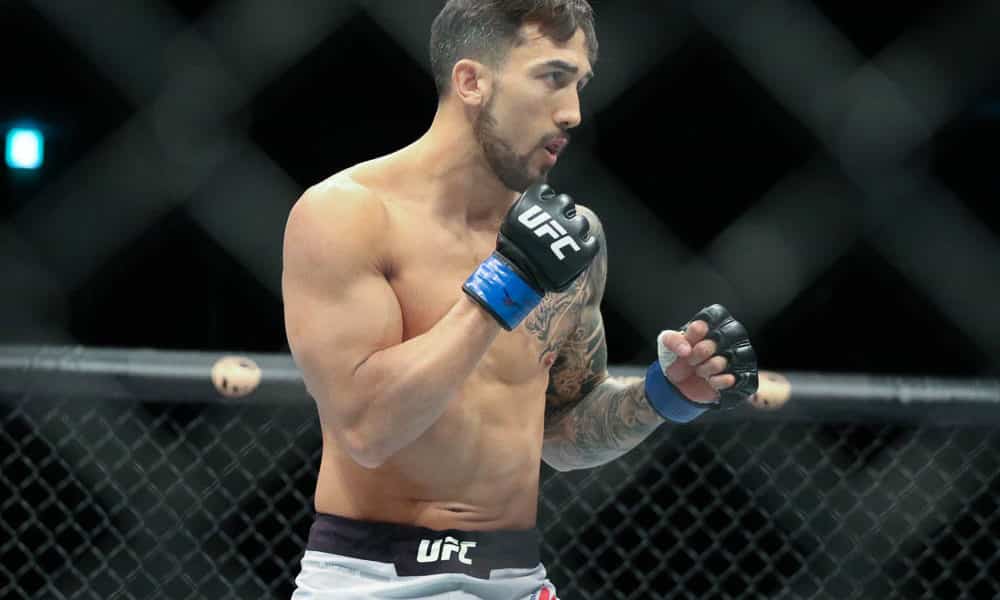 Omar Antonio Morales Ferrer has the striking and grappling chops to give him my nod over Moogly Benitez in this prelim match (you can read a more detailed breakdown of Morales right here), and it's not just because it's cool to have four names.
Hunter Azure (-185) vs Brian Kelleher
Another chalk pick here, but the numbers seem to point to Azure making his record a perfect 10-0 as a pro. Size, striking, grappling – all advantage Azure.
Ike Villanueva (+120) vs Chase Sherman
Ok, fine – I'll take a dog. The Vanilla Gorilla Chase Sherman already flamed out of the UFC once, going 2-5 in his first foray. Villanueva might be 36, but this will be his UFC debut after years in the minors. But he's got the striking power to slay the gorilla, who has shown he can get his lights turned out.
Overall Results (for picking all fights on card)
Record: 13-9
Earnings: -($101.20)
Return on Investment: -5%
READ ALSO
Madden Simulation Betting
5 NFL 2020 Matchups With The Most Bad Blood