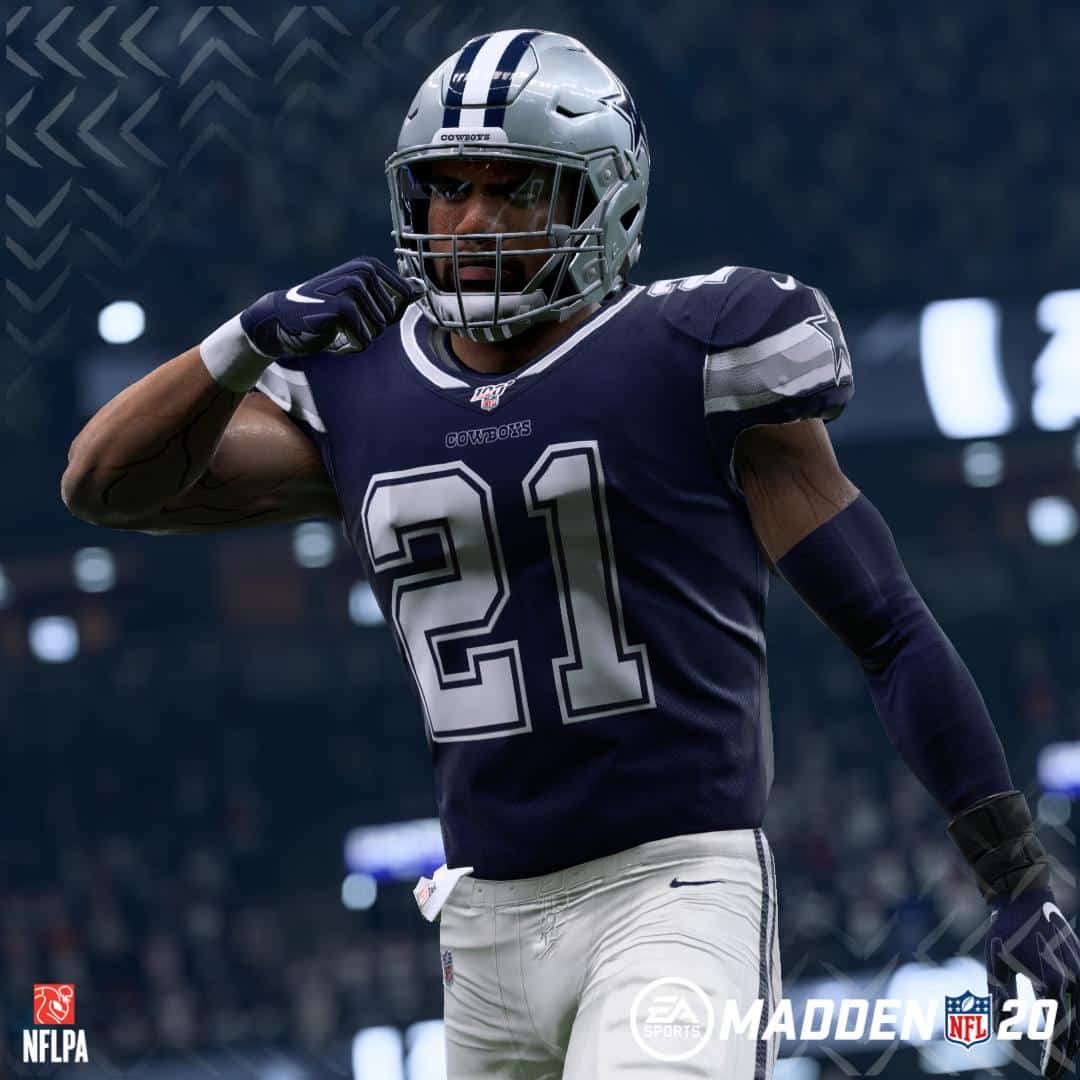 Another exhilarating week of Madden Mayhem has come to a close. With half the teams eliminated, it's time to move into the Divisional Championship Round!
As any seasoned gambler knows, you have to follow the trends to be successful. So here are 5 Takeaways From Madden Mayhem So Far to help beat the book in Week 3!
READ ALSO
5 NFL 2020 Matchups With The Most Bad Blood
2020 NFL Schedule Release: 10 Weekly Underdogs to Watch
1. Run The Rock
Teams who establish the run with a 100+ yard rusher seem to have the most success recently. Even though the NFL has become a passing league, Madden Mayhem still respects smash mouth sim football.   
2. Dogs Don't Have Fleas
It was a great week for the dogs! When they weren't winning outright they covered the spread an impressive five out of six games this week! 
3. San Francisco is For Real
Jimmy G and the 49ers were the only favorite to cover the spread this week and they did it with ease. Arizona didn't have an answer for them in the air or on the ground and after watching that, there might not be an answer to stop San Francisco. Look for them to go a long way in this tournament.
4. Kick Returns DO Happen!
Do you believe in miracles?! If you tuned out after reigning MVP Lamar Jackson found Willie Snead for a go ahead TD with 8 seconds remaining, it looked like the Ravens had sealed the deal.
But the Cincinnati Bengals special teams unit and Darius Phillips had other plans as he returned a kickoff for 90 yards and the game winning TD with time expired to seal the victory for Joe Burrow and the new look Bengals!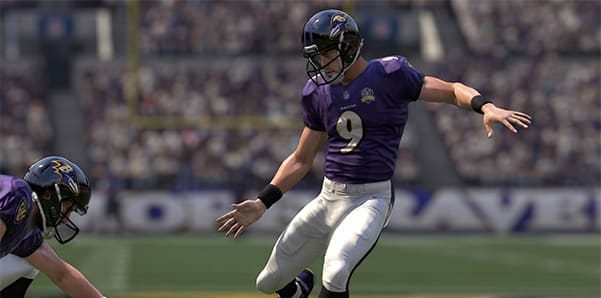 5. New QBs Showed Up
New QBs for new teams have been pretty successful so far. Philip Rivers came up big for the Colts throwing for 389 yds and 1 TD. While number one overall pick Joe Burrow was also victorious in an upset against the hard hitting Baltimore Ravens.
WEEK 2 RESULTS
IND 24 TEN 17
TEN -5
O/U 48
Rivers – 389 yds, 1 TD, 2 INT 
Hilton – 6 Rec 123 yds 1 TD
C. Davis – 5 Rec 78 yds 1 TD
Henry – 72yds 0 TD
JAX 27 HOU 13
HOU -7
O/U 46.5
Fournette – 131 yds 1 TD 
Fells – 10 Rec 97 yds 0 TD
Cooks – 7 Rec 53 yds 1 TD
SEA 25 LAR 22
SEA -6
O/U 47.5
Akers – 139 yds 3 FUM
Carson – 74 yds 1 TD
Woods – 7 Rec 174 yds 1 TD
Metcalf – 6 Rec 112 yds 1 TD
SF 39 ARI 18
SF -8
O/U 51
Garoppolo – 349 yds 3 TD 1 INT
Mostert – 123 yds 1 TD
Kittle – 9 Rec 153 yds 1 TD 
Fitzgerald – 8 Rec 87 yds 1 TD
DAL 27 NYG 24
DAL -11.5
O/U 49
D. Jones – 331 yds 3 TD 0 INT
Elliot – 134 yds 1 TD
Cooper – 9 Rec 128 yds 1 TD
Engram – 7 Rec 103 yds 1 TD
WAS 34 PHI 23
PHI -8.5
O/U 47.5
Haskins – 344 yds 4 TD 1 INT
Ertz – 9 Rec 149 yds 1 TD
Harmon – 8 Rec 109 yds 1 TD
McLaurin – 8 Rec 98 yds 2 TD
CLE 35 PIT 21
PIT -5.5
O/U 49
Mayfield – 272 yds 4 TD 0 INT
Ebron – 10 Rec 86 yds 1 TD
Hooper – 9 Rec 88 yds 1 TD
Landry – 6 Rec 53 yds 2 TD
CIN 34 BAL 30
BAL -14
O/U 52
Burrow – 253 yds 1 TD 0 INT
Mixon- 128 yds 2 TD
Uzomah – 10 rec 128 yds 1 TD
D. Philips – 90 yd KR TD