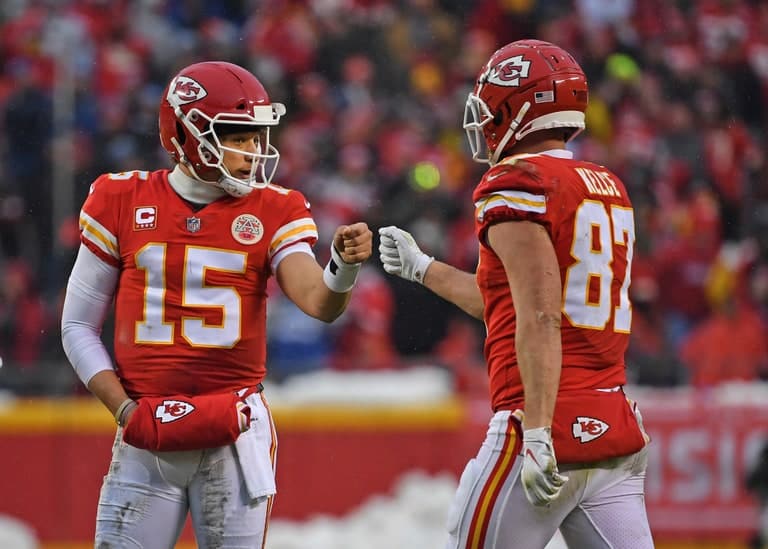 Welcome to Madden MAYhem!
Degen Madness scratched the degenerate itch so well that The Sports Gambling Podcast had no other option than to create the NFL version. Just moments after San Diego State cut down the nets, you could hear the chants from the degenerate crowd shouting "We Want Action, We Want Action!"
Well folks, here you go: Madden Mayhem is a single-elimination tournament consisting of all 32 NFL teams with live simulation games being announced by the SGP crew. Expect lots of action, hilarious and insightful commentary, and the opportunity to place wagers exclusively at My Bookie. See all details here. Holy Shit, I'm pumped for this!!
All games can be viewed on Twitch, YouTube, Twitter (@GamblingPodcast), Twitter (@theSGPNetwork), Facebook, and Instagram.
Los Angeles Chargers @ Kansas City Chiefs
Line: Chiefs -10.5
Total: 50.5
Thursday 5pm PST
Like most teams after winning the Super Bowl, the Chiefs have been quiet on the free agency front. They resigned (WR) Demarcus Robinson and (RB) Damien Williams and put the franchise tag on (DL) Chris Jones. Additionally, they used their first round pick on (RB) Clyde Edwards-Helaire who's pass catching abilities should make him a perfect fit in Andy Reid's offense.
On Defense, the Chiefs lost a handful of players (Kendall Fuller, Emmanuel Ogbah and Reggie Ragland) but none were cornerstones of a unit that finished 14th in Efficiency in 2019. For the most part, Kansas City is basically "running it back" in 2020 and why not, it worked pretty well last year.
We all know the cast of characters. On offense it starts with Super Bowl MVP (QB) Patrick Mahomes, (WR) Tyreek Hill, and (TE) Travis Kelce. Downright unstoppable the last couple of years, the Chiefs will continue to light up the scoreboard in 2020. Often playing with a lead, the defense is led by pass rushers Chris Jones and Frank Clark, linebackers Anthony Hitchens and Damien Wilson, and safety Tyrann Mathieu. This isn't the '85 Bears by any stretch, but the D gets enough sacks and causes enough turnovers to be a decent compliment to an offense that's one of the best in the league.
Unlike the Chiefs, the Chargers have seen a rather large overhaul this offseason. Old Man Rivers is gone and as much as I like the NC State alum, it had become apparent that his time with the Chargers had come to an end. The split is probably best for both parties. Other players of note who are no longer with the Bolts are (RB) Melvin Gordon, (WR) Travis Benjamin, (OL) Michael Schofield and Russel Okung, and defensive players (DT) Brandon Mebane, (LB) Thomas Davis, and (S) Adrian Phillips.  New to the 2020 roster are a couple of desperately needed offensive lineman (Bryan Bulaga and Trai Turner), (CB) Chris Harris, (DT) Linval Joseph and their first round draft picks (QB) Justin Herbert and (LB) Kenneth Murray.
Breaking news:  Justin Herbert has been named the starting QB for Madden MAYhem.  In a surprising move, the criminally underrated Tyrod Taylor has again been relegated to the second string.  Apparently the future is now and the Chargers will throw Herbert to the wolves with his first start on the road against the defending Super Bowl Champions.  Herbert has all of the tools to be special but he struggled against top tier competition in college which doesn't bode well for a rookie just dipping his toes in NFL water.
On the positive side, Herbert will have plenty of weapons at his disposal in (RB) Austin Ekeler, (WR's) Keenan Allen and Mike Williams, and (TE) Hunter Henry. If the O-line can improve and just be adequate, the Chargers may have one of the best offenses in the AFC. Additionally, if a defense led by (DL) Joey Bosa and Melvin Ingram, and (S) Derwin James and can stay healthy, it should be formidable and much improved from a year ago.
Prediction: Will KC have a Super Bowl hangover? The Chargers should be able to score some points against the Chiefs. The main questions are Justin Herbert in his first start and if the Los Angeles defense can get a few stops over the course of the game to keep it close. Last year, the Chiefs swept the Chargers but only won by 7 and 10 points, respectively. The Chiefs are a juggernaut, but I expect a bit of a slow start and I anticipate the Chargers to be improved. I was expecting Tyrod Taylor to be the starting QB and I was ready to put some serious cash behind the Chargers to cover.  With Herbert now at the helm, I am less confident but I'm still taking the Chargers to cover with the Chiefs winning outright. The hook may even come into play. Give me the Over as well. We're gonna see some points here.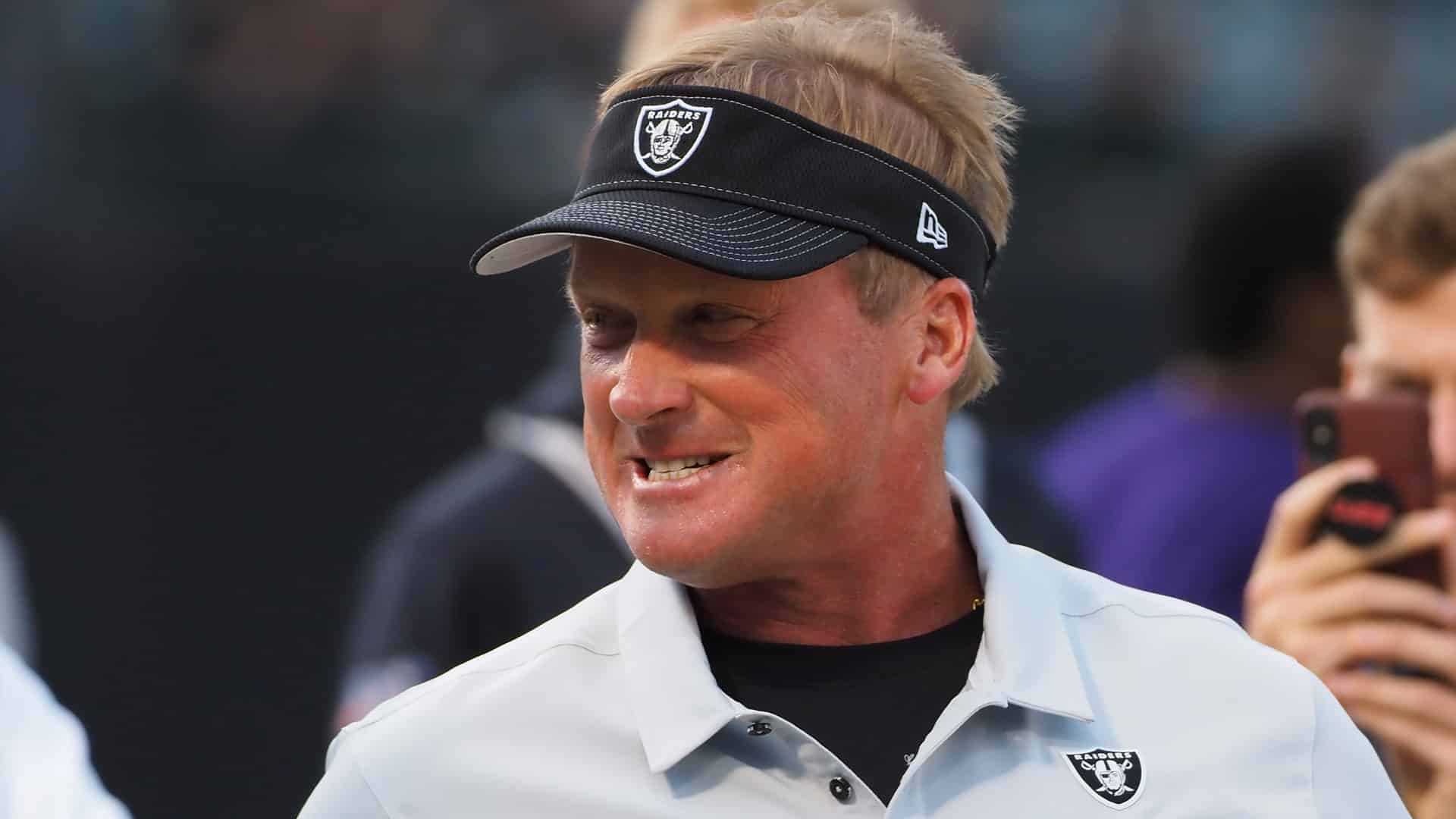 Las Vegas Raiders @ Denver Broncos
Line: Raiders -4.5
Total: 45.5
Thursday 7pm PST
The second game of Thursday night's double-header also consists of two hated AFC West rivals going head to head. Both teams are looking to improve upon 7-9 records in 2019.
The Raiders had a head-scratching offseason. First, they bring in Marcus Mariota to compete with Derek Carr for the starting QB gig. I'm not sure if Gruden has named a starter at this point, but does it really matter? Neither provides me with much confidence as a road favorite. Secondly, they add mediocre (WR) Nelson Agholor and over-the-hill (TE) Jason Witten. One signing that made sense was (LB) Cory Littleton, previously with the Rams, who should fill the void left by Tahir Whitehead departing to Carolina. With two picks in the first round of the draft, Vegas snagged (WR) Henry Ruggs and (CB) Damon Arnette who both, at least initially, are penciled in as starters.
Regardless of the below-average quarterback position, the Raiders have some bright spots on an offense that finished 9th in efficiency last year. Second year running back Josh Jacobs looks to improve on an impressive rookie campaign while (TE) Darren Waller could emerge as one of the best TE's in the league. Contrarily, the wide receiver position leaves a lot to be desired. The Silver and Black are banking on Ruggs stepping in and becoming a playmaker from the start. If he struggles, this receiver corps is arguably one of the worst in the league. On the subject of one of the worst in the league, the Raiders defense finished 31st in DVOA last year and I'd expect similar struggles in 2020.
On the other side of the field, it will be (QB) Drew Lock leading the Broncos offense out of the huddle. The second-year man had a roller-coaster rookie campaign but showed promise and just may be the long term solution at Quarterback. How he matures and improves this year will dictate just how bright of a future he has.
The Broncos were fairly quiet in free agency. They lost (DE) Derek Wolfe and (CB) Chris Harris while signing (G) Graham Glasgow to bolster the interior of the offensive line and (RB) Melvin Gordon to provide another threat out of the backfield. In particular, the Gordon move was surprising given that (RB's) Philip Lindsey and Royce Freeman already provided a nice one-two punch. The Broncos have a budding star in (WR) Courtland Sutton and used their first two draft picks at the position, adding Jerry Jeudy from Alabama and KJ Hamler from Penn State. Don't look now, but the Broncos are actually putting some nice pieces together.
After a stretch of having one of the top defenses in football, the Broncos have recently slipped into mediocrity, finishing 13th in DVOA in 2019. Two offseason trades brought in veteran players (CB) AJ Bouye and (DL) Jurrell Casey who both should be nice additions. Von Miller and Todd Davis anchor the linebacker corps, and (S) Justin Simmons is their top (DB). Other than Von Miller, the defense is made up mostly of unknowns but they are young and improving.
Prediction: As an identical record and a series split in 2019 may suggest, there is not a whole lot of separation between these two teams. So why is the road team favored by 4.5? Give me Denver all day long. It's a toss up of a game and I'm thinking of sprinkling some on the money line as well. I expect a relatively low scoring affair that will be decided late in the game. I like the Under as well.