What's more American than knocking back a few cold ones at a live college football game? While there's nothing wrong with baseball and apple pie, I'd rather have a local IPA on a crisp fall Saturday in Eugene, Oregon or Columbus, Ohio, or Baton Rouge, Louisiana.
As an avid fan of both college football and beer, I have compiled a list of the 10 biggest college football stadiums in the country and a local beer that will surely go down nicely while rooting for the home team (or whoever you happen to be betting on).
The list of the 10 largest stadiums comes straight from the NCAA website and is based on capacity entering the 2019 season. Also, I am classifying a "local" beer as one from the same state as where the university is located.
Lastly, the goal of this column is not to crown the best beer in the state. I'm merely highlighting some fine beers that would be a nice fit while at one of these football venues. So to the beer snobs out there, not every choice is a Barrel-Aged Imperial Stout or a trendy new Sour.
1.
Michigan Stadium (Ann Arbor, MI): Capacity 107,601
Beer: Two-Hearted Ale (Bells Brewery – Kalamazoo, MI)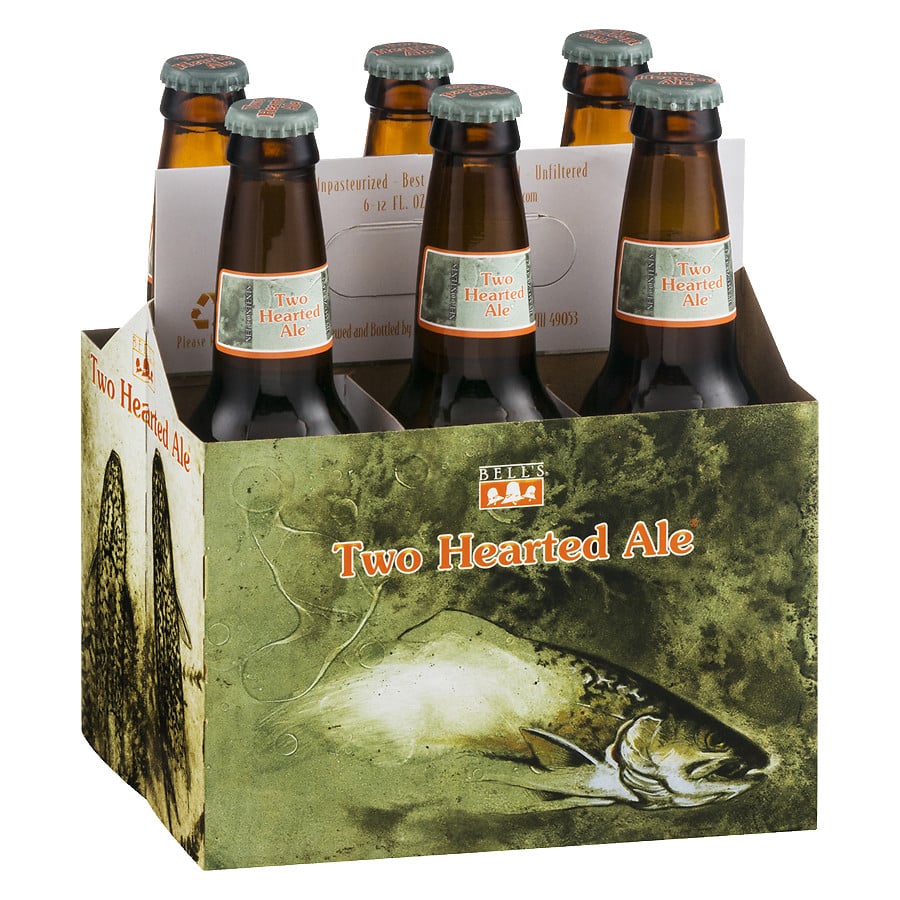 The state of Michigan is home to both great collegiate sports and great local breweries. With so many brew houses cranking out delicious beers, it was tough to choose just one. I married a Michigander, and I have been fortunate enough to visit many a brewery in the Mitten State, so I can speak first-hand.
Yet still, there's one beer that stands out above the rest and is one of my all-time favorites, the Two Hearted Ale from Bells Brewery. While Jim Harbaugh might not eat chicken because, according to him, "it's a nervous bird," he is known to knock back a few Two-Hearteds to calm those nerves. While I can't back up that claim, it's possible, right?
Two Hearted is classified as an American IPA and with a 7% ABV, it packs a bit of a punch. If the Wolverines are losing to Ohio State again, you can drown your sorrows pretty quickly.
2.
Penn State Beaver Stadium (University Park, Pa.) Capacity: 106,572
Beer: Yuengling Lager (D. G. Yuengling & Son – Pottsville, PA)
What a perfect pairing here. The Penn State Nittany Lions have been playing college football since the late 1800s and Yuengling claims to be the oldest operating brewing company in America, established in 1829. I'm not saying Yuengling is the best beer in a state with great breweries such as Weyerbacher, Yards, Victory, Stoudt's and others, but it's a damn good, easy-drinking lager. Which makes it a perfect beer for a few hours of tailgating.
I'm not sure if it's still true today, but at one point, Yuengling didn't distribute west of the Mississippi. This left many former east-coasters craving the fine beverage and quickly ordering a few pints at the bar upon their arrival back home. Not too many beers have such a following. Penn State could make some noise this year and if you are in Happy Valley for a football game, a few Yuenglings will help you add to that noise.
3.
Texas A&M Kyle Field (College Station, Tx): Capacity 102,733
Beer: Shiner Bock (Spoetzl Brewery – Shiner, Tx)
Texas is a great state and Texans are famous for many things, but nationally-known craft breweries isn't one of them. While I'm sure there are many solid breweries pumping out delicious beers, I have to fall back on the good ole' Shiner Bock from Spoetzl Brewery, founded in 1909.
The Shiner Bock is a lightly hopped American-styled dark lager that fits pretty damn well with some Lone Star State football come fall time. Kyle Field is known for the 12th man and if you bring a 12-pack of Shiner to a tailgate, you'll fit right in.  At 4.4 % ABV you should be able to drink all afternoon and reminisce about the good old days when Johnny Manziel beat Alabama. And, while A&M may have really overpaid for their current head coach Jimbo Fisher, Shiner Bocks won't break your bank.
4.
Tennessee Neyland Stadium (Knoxville, TN): Capacity 102,455
Beer: Oktoberfest (Yee Haw Brewing – Johnson City, TN)
Tennessee is Jack Daniels country, but there are quite a few fine breweries also making a name for themselves. While I've only had the pleasure of patronizing a few of them (Terminal Brewhouse in Chattanooga, Smokey Mountain in Gatlinburg, and Yee Haw) the latter really blew me away with some of their delicious offerings.
Near the top of the list was their fall seasonal, the Oktoberfest, which happens to be released right around the time the Vols start cracking pads. Neyland stadium in Knoxville, located on the Tennessee River, is known for their "boatgating" so make a friend with someone who owns a boat and stock the cooler full of Yee Haws!  Just remember, if at a Volunteers football game, let's drink responsible and keep it classy, unlike (allegedly) the former star quarterback, with the large forehead, who went on to win a Super Bowl or two.
5.
LSU Tiger Stadium (Baton Rouge, La.): Capacity 102,321
Beer: Blackened Voodoo (Dixie Beer – New Orleans, LA)
Louisiana is another state known for their spirits more so than a good beer. I have only been to one brewery in the state (Crescent City Brewhouse) and it was an awful tourist trap. While there's absolutely nothing wrong with having a Sazerac on Bourbon Street, if I'm drinking all day, I can't stick with only the hard stuff.
That's where Dixie Beer's European Dark Lager enters the picture. A smooth malty beer that checks in at 5.5% ABV, it goes perfectly with a major SEC showdown in Baton Rouge featuring the defending national champion, LSU Tigers. Is it true that Coach O is known pick up a sixer of Voodoos while eating his chicken on a stick at the local gas station?
6.
Ohio State Ohio Stadium (Columbus, OH): Capacity 102,082
Beer: Edmund Fitzgerald (Great Lakes Brewing – Cleveland, OH)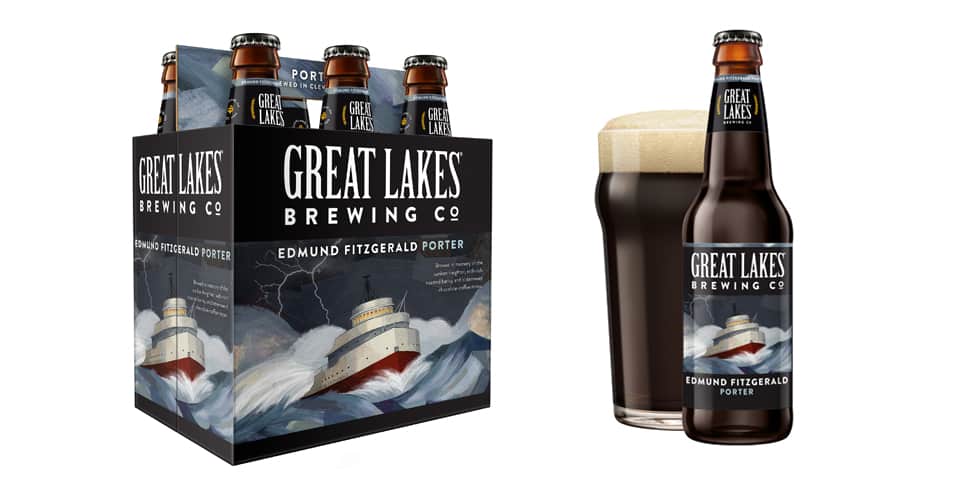 While I've been to a handful of fine breweries all over the state of Ohio, the godfather is Great Lakes Brewing in Cleveland. Established in 1988, it's one of the O.G.'s of the craft beer movement. The only difficulty I encountered was picking just one of their beers for this column. The Edmund Fitzgerald American Porter may be their best and happens to flash a world class ranking on Beer Advocate . It's a fitting beer for the Buckeyes, who are also one of the best college football programs year in and year out. Watch out for Ohio State in 2021, it just may be their year.
On a semi-related personal note to the grumpy bartender at the Dayton Beer Company – if you don't like serving customers, maybe you are in the wrong profession. Next time, how about you be welcoming, put a freaking smile on your face, and serve me a freaking beer without the attitude. Ok, rant over.
7.
Alabama Bryant-Denny Stadium (Tuscaloosa, AL): Capacity 101,821
Beer: Crimson Ale (Black Warrior Brewing – Tuscaloosa, AL)
I have been to at least one brewery in every state on this list except Alabama. It's not a far-fetched statement to say the Deep South has been a bit slow on the whole craft beer movement. However, I've been hearing good things about some of the newer breweries hailing from the Yellowhammer state.
Since we are hypothetically in Tuscaloosa to see the Tide, let's keep it ultra-local and go with a brewery within the city limits. The Crimson Ale obviously has a perfect name for the city its brewed in and a fall release lines up for football season quite nicely. Classified as an American Amber / Red Ale, it's a 5.2% ABV beer that is sure to flow well at a tailgate outside of Bryant-Denney Stadium. Maybe Nick Saban should chill out, grab a few crimson ales, and get the stick out of his ass.
8.
Texas Darrell Royal-Memorial Stadium (Austin, TX): Capacity 100,119
Beer: Atrial Rubicite (Jester King Brewery – Austin, TX)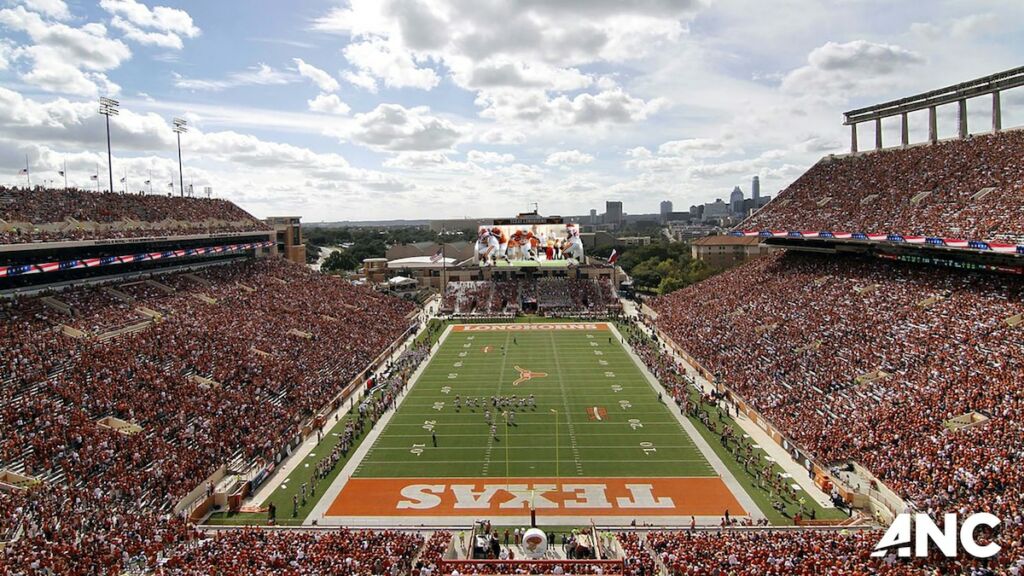 Probably the most well-known brewery in the state, Jester King has been producing world class beer since 2010, and Atrial may be their most popular. The beer is classified as an American Wild Ale and let's face it – this is Austin. A town with the motto "Keep Austin Weird" needs a unique brewski to represent it. The Ale gets rave reviews and is ranked the 3rd best wild ale in the world on Beer Advocate. Now if only the Longhorns could start playing up to their potential maybe they'd crack the top 5 best college football teams in the country.
Note – while in Austin last, the only brewery I was able to get to was Hops and Grain Brewing and I was quite impressed. Maybe a bit too impressed as I was, let's just say, a bit tipsy and couldn't recall the specific beers I consumed. Anywho, keep up the great work and I'll have you on the list next time.
9.
Georgia Sanford Stadium (Athens, Ga.): Capacity 92,746
Beer: Bibo Pilsner (Creature Comforts Brewing – Athens, GA)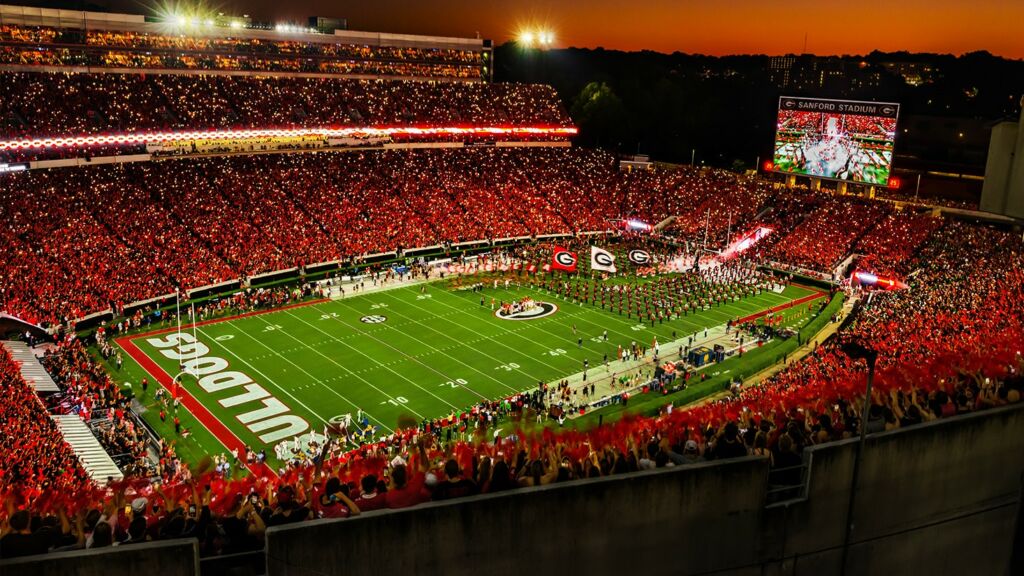 I had a tough choice here. I've been to some fine breweries in Atlanta and in Savannah but I felt I had to keep this choice local to Athens. Having Creature Comforts Brewing within the city made my choice a bit easier. The Bibo is a nice crisp German-style pilsner that's perfect for the consumption of more than a couple and if we're in Athens for a game, we're gonna have more than a couple.
Not only is Athens home to a top tier college football program and the birthplace of great bands such as R.E.M, and Widespread Panic, but its residents can make some fine beer as well. Cheers Dawgs!
10.
UCLA Rose Bowl (Pasadena, Calif.): Capacity 90,888
Beer: Stone IPA (Stone Brewing – Escondido, CA)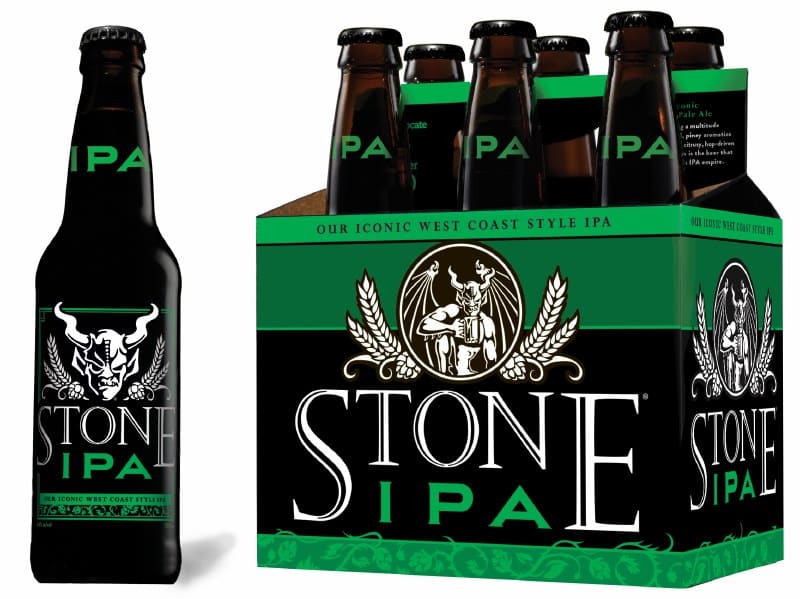 California is such a large state, it seemed we should save the great breweries in Northern Cali for a game at Stanford or Cal. Therefore, I had to limit this to the southern portion of the state.
While my bro (the LA resident) swears the local craft beer scene is booming in the City of Angels, if we are talking great beers, we're talking San Diego. The city boasts well respected breweries like Green Flash, AleSmith, Coronado and many others. However, for the sake of this column, we travel about 30 miles north to Escondido where Stone Brewing is located. Although Stone produces many great beers, there's no reason to get fancy. The Stone IPA, first released in 1997, is a classic and if we are looking for a west coast beer it's got to be an IPA.
Head Coach Chip Kelly is in the midst of rebuilding the UCLA football program with the goal of getting the Bruins back on the national stage. Meanwhile, the national stage has been where Stone Brewing resides and has for many years. Maybe Chip needs to borrow from Stone's playbook that focuses on quality, craftsmanship, and a "push-the-envelope" attitude.
Well, that's it for now folks.  Be sure to hit me up on Twitter and tell me how wise or dumb my choices were.  Better yet, tweet me your top 10 beers at these destinations…