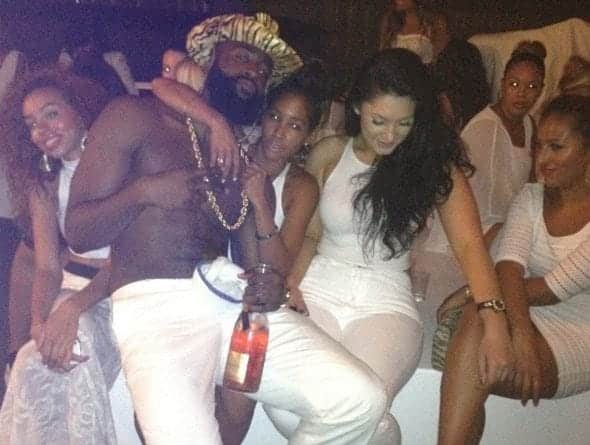 Originally published November 7, 2019 on Reddit (r/nba)
Note from author: I have learned a great deal about sports analytics since this post went viral. While I stand by the conclusions of the analysis, it is not without errors. I have amended a couple items in this edition but am working on publishing a full update (with 'fieldwork') sometime in the future. So stay tuned!
RELATED ARTICLES
Charles Barkley's Secret: A Critical Analysis
_________________________
I analyzed James Harden's performance in every NBA city to see if there is a correlation between his box score and the city's average strip club rating.
Everyone knows James Harden has a particular affinity for the Canadian ballet, aka strip clubs. After the Rocket's dismal performance in Miami last week, and the city's reputation for high quality tit-shacks, I became increasingly curious to see just how much James Harden's vice affects his game. So here we are, I spent the better part of the work week on this, hope y'all enjoy!
Hypothesis: James Harden's box score declines in cities with high quality strip clubs.
Test: Analyze James Harden's performance in every NBA city and correlate with the cities' reputation for strip clubs to see if there is any discernible relationship.
Methodology/Steps:
First I extracted all of James Harden's game logs for the past four seasons from Basketball-Reference.com, cleaned up the data a bit (a bunch), and appended it into a single worksheet.

Next, I filtered out all Home games and all games Harden was inactive or DNP. For the purpose of this analysis, we did not look at home games.

Poor Performances were determined by variances in 6 stats: Points, Field Goal %, 3-Point%, Free Throw%, Assists and Turnovers. For each of these stats I compared Harden's overall season average to the city-specific season average. I identified 2 categories of poor performances:
Sub-Par – Harden performed WORSE than season average
Very Sub-Par – Harden performed 20%+ WORSE than season average
I analyzed his poor performances across each of the NBA's 28 different cities (did not look at home games so no Houston, there are 2 teams in LA, and I distinguished between Brooklyn and NYC = 28 cities).
City Strip Club Rating was determined by the average Google review rating for the first 10 strip clubs in each city based on the Google search "[CITY] Strip Clubs" (e.g., "Detroit Strip clubs"). Yes, this did involve me doing 30+ searches for strip clubs on my work cpu…

Finally, I put the City Strip Club Rating into the pivoted game log data, performed a regression analysis and visualized it into charts.
Here's a look at the analysis:
(click photo to enlarge for easier reading)
Conclusion:
I have proven, to a statistically significant degree, that James Harden's performance declines in cities with higher rated strip clubs.
Correlation Coefficient – r – (between city strip club rating and total # of sub-par performances) = .4910
Given the nature of the subject matter, this would be considered a moderate-to-strong correlation.
Coefficient of Determination – r2– (between city strip club rating and total # of sub-par performances) = .21
This means that James Harden's box score is 20% predictable based on the quality of a city's strip clubs.
(click photos to enlarge)
Other interesting facts:
In city with the worst strip clubs – Toronto – Harden recorded fewest # of Sub-Par Performances

In city with best strip clubs – Miami – Harden recorded 3rd most # of Sub-Par Performances

Salt Lake city has the 3rd-ranked strip clubs of all NBA cities lol
RELATED ARTICLES
Charles Barkley's Secret: A Critical Analysis