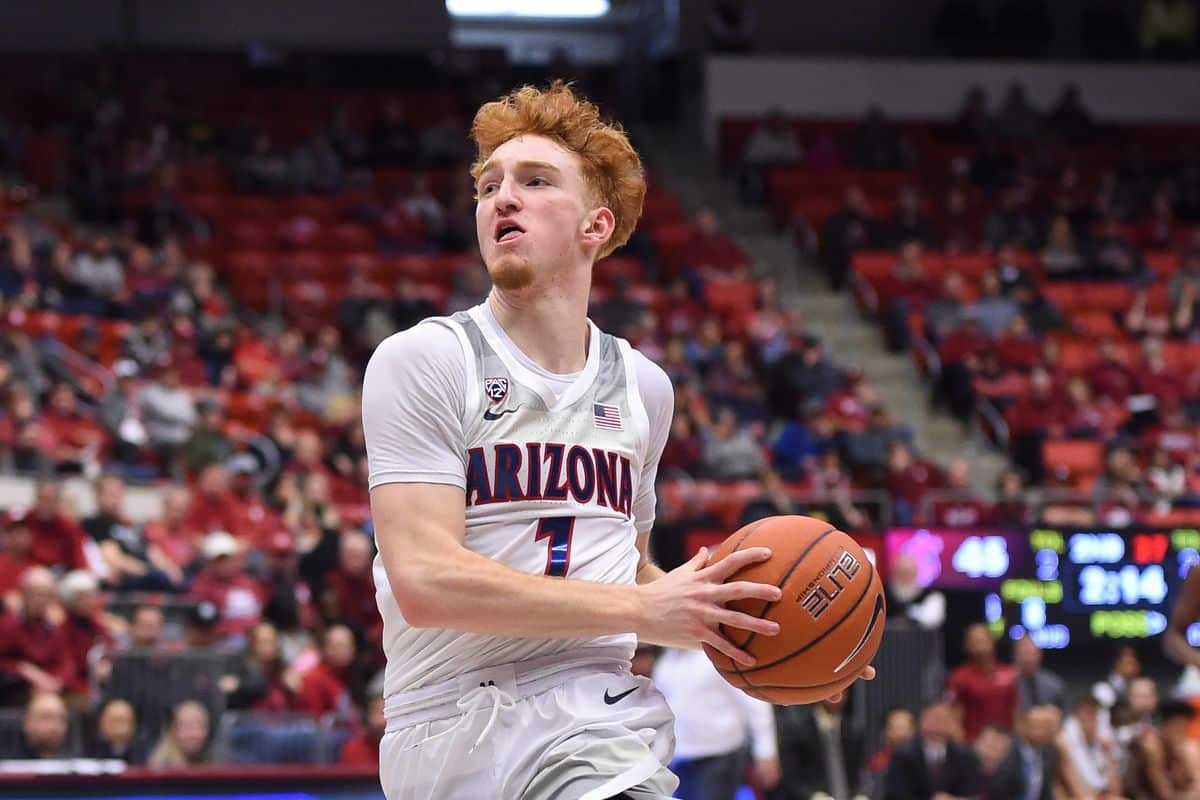 Congratulations to the #10 seed Virginia Cavaliers and the #15 seed Washington Huskies, the first two teams in the Degen Madness Elite 8. Who let the freaking dogs out! Underdogs have been on an unprecedented run of not only covering spreads but winning straight up. UVA just knocked off #2 seed Gonzaga while Washington, who previously beat #2 seed Baylor, topped #7 Louisville. Other top seeds to bite the dust last week were Duke, Florida State, Seton Hall, Kentucky, Villanova, and Michigan State. This week, the double headers on Thursday, Friday, and Saturday will form the rest of the Elite 8 while Sunday's matchups will result in our first two Final Four teams.  As always, all betting (spreads, totals, odd/even, etc) on MyBookie.AG. Remember all games can be viewed on Twitch, YouTube, Twitter (@GamblingPodcast), Twitter (@theSGPNetwork), Facebook, and Instagram.
Arizona Wildcats @ Creighton Blue Jays (-4, 91.5)
All Arizona did in the opening round of Degen Madness was go into East Lansing and beat Michigan State in what may have been the most exciting game in the tournament. Down by 5 with 30 seconds to go, the Wildcats forced overtime where they eventually polished off Sparty in double-O.T. In the process, star freshman (PG) Nico "Fireball" Mannion got a new nickname coined courtesy of Sean "Stacking The Money" Green. New moniker and all, he'll now take his team to Omaha in search of knocking off another top seed.
The Creighton Blue Jays may have been the only top seed to play like one in their dominating 52-41 performance over Memphis. In fact, they were the only favorite to actually cover the spread. A well-rounded team that can score from any position on the court, the Jays are uber confident heading into this game. (PG) Ty-shon Alexander vs Fireball Mannion will be an outstanding matchup to keep your eye on but also watch out for Ty-shon's backcourt mate Marcus Zegarowski. These two can put up buckets in bunches.
Prediction: The winner of this game will get a home matchup against the improbable Washington Huskies. Is Creighton as good as we saw last week or did they take advantage of a mediocre Memphis team that possibly didn't belong in this tournament? At this point, we have obviously established the home court advantage means absolutely nothing. Dogs are an unreal 15-1 ATS so lemme ask you – do you have any faith in laying points with a favorite? Additionally, if you add up the player values for the top 6 players on these two teams, Arizona actually has the higher total. Give me the Arizona Wildcats to cover (sprinkle some on the money) and give me the Over. Expect lots of points in this one.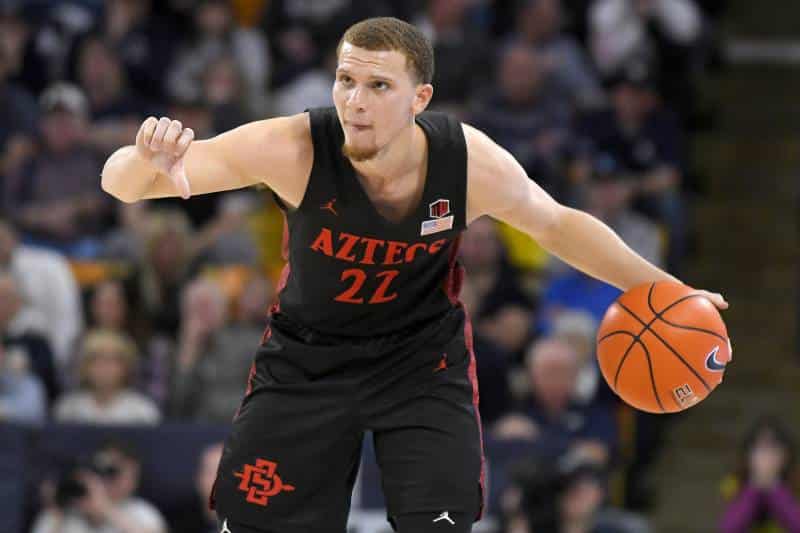 West Virginia Mountaineers @ San Diego State Aztecs (-3.5, 88.5)
Sometimes a good defense will beat a good offense and that's exactly what happened when the Mountaineers dismantled the Duke Blue Devils last Saturday. Looking more athletic, tougher and hungrier, WVU now crosses the country to face a rested San Diego St team. Against Duke, Bob Huggins' plan to muddy up the game and force the refs to blow their whistles, worked to perfection. (F) Oscar Tshiebwe and (F) Derek Culver owned the offensive glass and will look to make their presence felt against the Aztec frontcourt as well. Can they slow down San Diego State enough to score another upset on their way to the Elite 8?
The #3 seed San Diego State Aztecs took down 14 seed Wichita State in a close round one game. With a final score of 46 to 41, SD St did not cover nor did they look all that impressive, but they survived and advanced. (G) Malachi Flynn needs to put his team on his back and carry them into the next round. They are more talented than West Virginia across the board and should have a major advantage on the offensive end of the court. WVU will struggle to put up more than 45 points so if the Aztecs are north of that #, they'll be playing UVA for a chance at the Final Four.
Prediction: If you only looked at the player ratings for this game, San Diego State would be an easy pick. The Mountaineers literally do not have an advantage at any position. Then again, look at the record underdogs have in this tournament and try to decide just how important that advantage is. For me, at least for this game, I'm going back to the favorites and "Our Gals" the San Diego State Aztecs to win and to cover. If I'm going down, I'm going down laying points. Give me the Under as well. Final score: 46-40