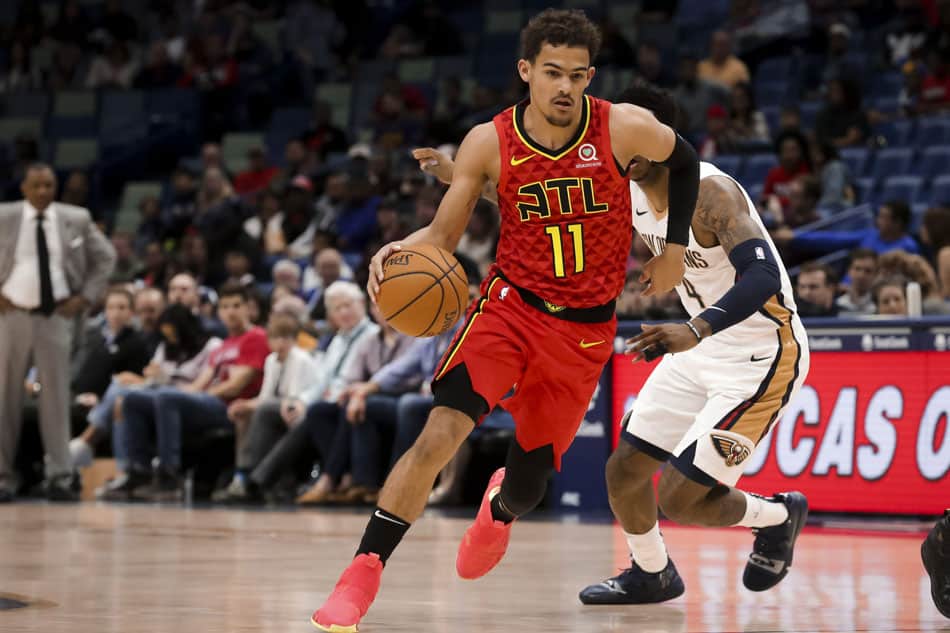 Wednesday is always full of interesting picks around the Association, especially with the All-Star break around the corner. After a couple of games on Thursday, all teams will take a week off, so Wednesday's schedule is the last chance for the bettors to choose from plenty of different markets. There are 11 games on February 12, and the bookies' list of player props is loaded.
We have four aces for tonight including a head-to-head duel between Trae Young and Collin Sexton. The Hawks and Cavaliers have nothing to play for, but their duel should be a proper firecracker. The total has gone over in 11 of their previous 12 encounters. The clash between the Wizards and Knicks is another potential high-scoring affair, while there's a reason why we're taking a closer look at the Pacific Division showdown in Phoenix.
READ ALSO
2020 NBA All-Star Weekend: Saturday Betting Odds and Picks for Dunk Contest, Three-Point Contest, Skills Challenge
NBA Daily Fantasy Flowchart – DraftKings Basketball Picks (Wednesday, Feb 12)

Collin Sexton (Cleveland Cavaliers) – Over 21.5 points at -115
Collin Sexton is coming off a 13-point performance in the Cavaliers' 133-92 blowout to the Clippers on Sunday. After six straight outings with 23 or more points, Sexton had a bad game, but he played just 28 minutes, and the Cavs lost by halftime. Now, Collin takes on the Hawks' swiss-cheese D in what should be a tight clash. In their first meeting of the season on Dec. 23, the Cavs barely outlasted the Hawks 121-118 at home, and Sexton accounted for 25 points on 60.0% shooting from the field without a single 3-point attempt. Over his last 12 outings, Sexton made two or more triples on eight occasions.
Trae Young (Atlanta Hawks) – Over 31.5 points at -110
The Cavaliers' backcourt seems like a perfect matchup for Trae Young. Collin Sexton and Darius Garland are both poor defensively, so Young should torture them for a 30-plus showing. In that narrow loss in Cleveland earlier in the season, Trae scored 30 points on 9-for-21 shooting, so he'll be keen to grab a win this time. Young went bonkers last week, dropping 48 points on New York, 38 on Minnesota, and 34 on Boston, while he had 29 points against Orlando this past Monday. He's been averaging 32.1 points per game on 42.4% shooting over his last nine showings. The Cavs surrender the second-most points per 100 possessions (115.9), so I expect to see a strong performance by Ice Trae.
Julius Randle (New York Knicks) – Over 24.5 points at -115
After they traded Marcus Morris to the Clippers, the Knicks gave Julius Randle a green light on the offense. He had 35 points and 18 rebounds in a 140-135 double-overtime loss at the Hawks on Sunday, shooting 13-for-25 from the field and 9-for-12 from the charity stripe. That double overtime certainly helped, but Randle will be the Knicks' first scoring option for the rest of the season. Julius and the Knicks take on the Wizards Wednesday night, and Washington surrenders the most points per game in the league (120.4). The Knicks and Wizards split their first two encounters of the season, and Randle scored 30 points in a 107-100 victory and 35 in a 121-115 loss. He's been shooting 52.4% from the field and 42.9% from downtown against the Wizards' defense.
Devin Booker (Phoenix Suns) – Over 28.5 points at -115
After six losses in their last seven outings, the Suns desperately need a win over the Warriors. Deandre Ayton is questionable due to an ankle injury, so the Suns need Devin Booker at his best. Booker has had only 10 points last time out, making only two of his 11 field-goal attempts. He's surpassed a 22-point mark only once over his previous five outings, dropping 33 points in a 127-91 home win over Houston. In two meetings with the Warriors this season, Booker has been tallying 32.5 points per game while shooting 51.1% from the field. Devin has to be aggressive against the Dubs and take a bunch of shots, so he looks like a nice pick.
READ ALSO
2020 NBA All-Star Weekend: Saturday Betting Odds and Picks for Dunk Contest, Three-Point Contest, Skills Challenge
NBA Daily Fantasy Flowchart – DraftKings Basketball Picks (Wednesday, Feb 12)