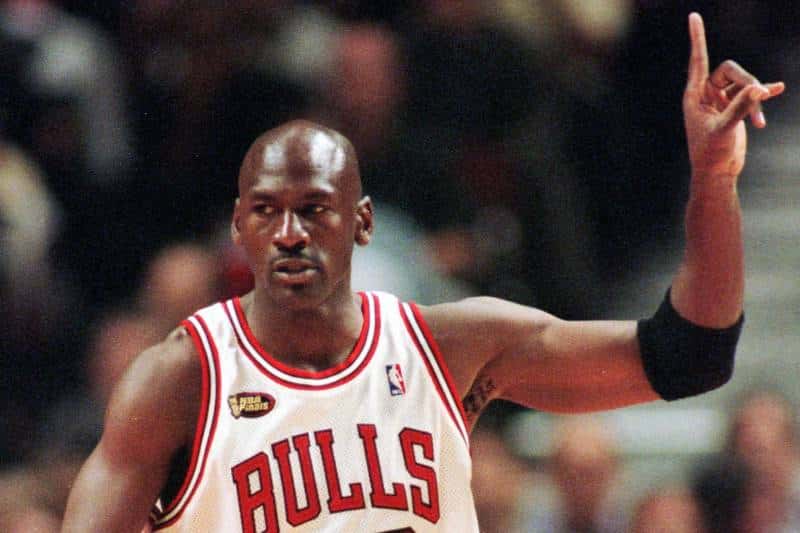 What if you could decide a fantasy NBA team that would lead to crowd roars one minute after another? Well, there is no universal answer to this penultimate question. In fact, there are bound to be some disagreements. And that is okay.
It is safe to say that the complete reliance on the stats is never a good idea. Instead, think of the past stats as one of the factors to evaluate a particular player. That said, it is always too much fun to make comparative analysis from statistical figures. Maybe a player has overall low stats, but he deserves to be on the team. So, what would you do? You add him to your all-time best fantasy team.
The rules in the following article are quite simple. The design and structure of the fantasy team are in terms of position. And most importantly, every selection of a player is mostly because of his peak performance in a particular season. It is time to dive into an all-time fantasy team that would annihilate any first-rate team today.
Guards
Michael Jordan
Height: 6 feet 6, 216 pounds
Best Season: 1990-1991
Season Stats: 31.5 points per game; 6 boards, 2.7 steals, 5.5 assists, and 53.9% FG
No matter how much you praise Michael Jordan, it still does not complement his class and stature. The Chicago statue carved in his honor is right; he is the best NBA player the world will ever see. In fact, when you even think about making an all-time NBA best fantasy team, the first name that pops in your head is Michael Jordan's. And why wouldn't it be? His name is practically synonymous with the NBA all over the world.
From two gold medals in Olympics, six NBA titles to ten (10) score titles, Jordan has everything. Not to mention Jordan holds a multitude of other honors in his name. It was more than just Michael Jordan's ability to compete. His jaw-dropping athleticism made him stand out as the most valuable player of all-time. And that's why he (of course) makes the final cut to an all-time NBA fantasy team.
Magic Johnson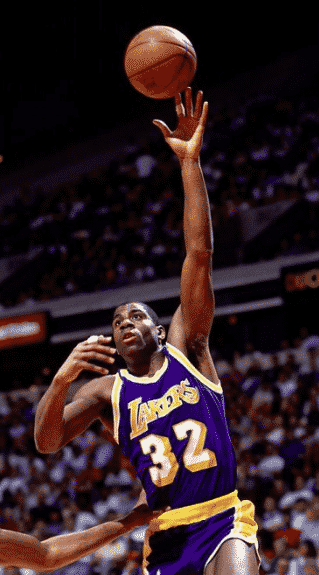 Height: 6 feet 9
Best Season: 1987
Season Stats: PPG 23.9, 36.3 MPG, .522 FG, and RPG 6.3
People shouldn't forget the fact that Magic Johnson is a five-time NBA champion. Not to mention he holds three MVP awards.
On top of that, Johnson is also an Olympic gold medalist. A majority of the people, however, know Johnson from his infamous rivalry with Larry Bird, a rivalry that led to numerous Broadway plays. That said, the peak Johnson moment was during his time with Showtime Lakers.
Center
Kareem Abdul-Jabbar
Height: 7 feet
Best Season: 1971-1972
Season Stats: RPG 11.2, PPG 24.6, BPG 2.5, and FG 57.4
It might seem like an obvious choice, but it isn't. Sure, you can go with Bill Russell on the center. But Abdul-Jabbar is entirely another class of athletic perfection. Though he had a couple of great seasons, his rebounds in the 71-72 are masterful. It shouldn't even come as a surprise that Kareem Abdul-Jabbar is one of the NBA's finest scorers. He also holds a Milwaukee title and five additional titles with the Lakers.
Apart from stats, his mental approach to tackle other players is legendary. And that's what you look for in a center player. Kareem Abdul-Jabbar understood the physical nature of the game only a few players ever did in NBA history.
Forward
Larry Bird
Height: 6 feet 9
Best Season: 1987-1988
Season Stats: RPG 9.2, PPG 29.9, BPG 8, and FG .527
There's a reason Larry Bird is famous as Larry the Legend. Larry was part of the 13 Celtics seasons that led him to the glory of three titles. Bird rose to fame during the 1987-88 season because of his impeccable passing, rebounding, and overall scoring. Not to mention Bird's capacity to bring out the best among his teammates is also recognizable. Bird has two MVP honors and three MVP awards. And if it hadn't been for his back injury, the gold medalist wouldn't have retired back in '92.
Go here for online sports betting.
Kevin Garnett
Height: 6 feet 11
Best Season: 2003-2004
Season Stats: RPG 13.9, PPG 24.4, BPG 2.2, FG .499, and MPG 39.4
Garnett's time with the Timberwolves is arguably the best of his career. There was only so much Garnett could do without a supportive team. But with the help of proper supporting team members, he likely would've averaged from six to seven assists in every game.
He consistently led the league in rebounding and was able to get steals. Garnett's time with the Wolves is legendary too. In fact, his control of the ball was reminiscent of a point guard. As for the defense, he certainly knew how to move around the court and prevent dribble penetration. It's the kind of class you ordinarily wouldn't spot in statistics. Sometimes you have to see between the lines to know the quality of a player without bias or prejudice.
Who's on the Bench?
LeBron James
Height: 6 feet 8,
Best Season: 2011-2012
Season Stats: RPG 9.7, PPG 30.3, BPG 7, FG .500, and MPG 42.7
Although it is (almost) impossible to pick the best season of a champion player whose physical agility breaks limitations. However, 2011–12 is arguably his best. Not many players live up to the hype, but LeBron always does. This sublime physical specimen holds four NBA MVP awards, two separate MVP Finals, and two distinct NBA titles. Statistically, James LeBron undoubtedly has the best average score of 27.5.
Kobe Bryant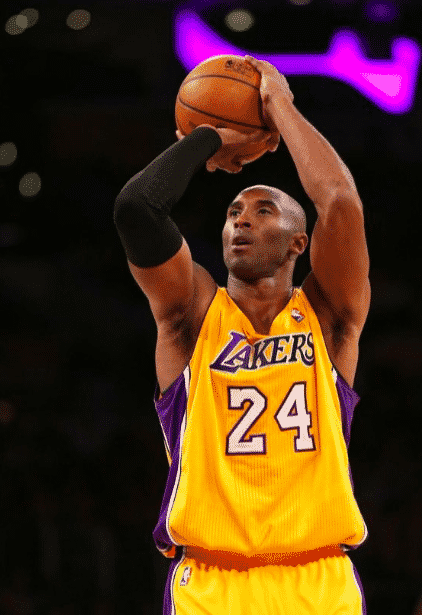 Height: 6 feet 6
Best Season: 2002-2003
Season Stats: RPG 6.9, PPG 30.0, BPG 8, and FG .451
Kobe Bryant, the third all-time highest scorer, lives up to the expectations. It is surprisingly baffling that Bryant only had three severe injuries in three years. Afterward, it was only a matter of time before the Lakers' performance slowed down. Bryant has (almost) the same score average as Malone and Abdul-Jabbar. In entirety, Bryant's ice to blood playing style led to five NBA titles. Furthermore, he also holds the honor from 2007-2008 MVP honor plus two MVP Finals.
Oscar Robertson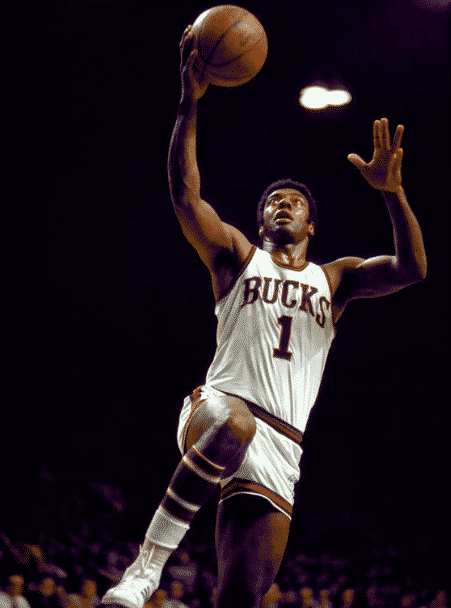 Height: 6 feet 5
Best Season Period: 1962-1963
Season Stats: GP 80, RPG 12.5, PPG 30.8, APG 9.5, FG .478, and MPG 44.3
The crowd goes crazy over Robertson because he is one of a handful of NBA players who could achieve a triple-double. There have been good players, great players, and then there is someone like Oscar Robertson
Jerry Lucas, his teammate, is right; Oscar represents what a complete NBA player could be throughout a career. His ability to adapt and evolve as a player was one of his best qualities on the court. The nine-time NBA champion also won the prestigious "The Big O" gold medal in early 1960. He also holds an MVP award and an all-time NBA title. Robertson's 11th cumulative highest average score is 26,710 points.