How many times have you wished you could go back in time, knowing what you know now, and buy that longshot futures ticket that you know will cash? Well, until Elon Musk builds a time machine, PropSwap (use promo code SGP) is as close as you're going to get.
PropSwap is kind of like eBay for sports gambling. Gamblers who were smart enough to invest in enticing futures can place those tickets on the site for others to bid on. The concept is what we in the industry call a "win win." The seller gets to cash in early. The buyer gets the ticket they wished the bought earlier and better odds than are available now.
Check out the 5 best NFL tickets that were sold on PropSwap this season!
Use promo code SGP on PropSwap to get a 100% deposit bonus up to $100
$2,000 on 49ers to Win NFC at 20/1 odds sold in November for $12,000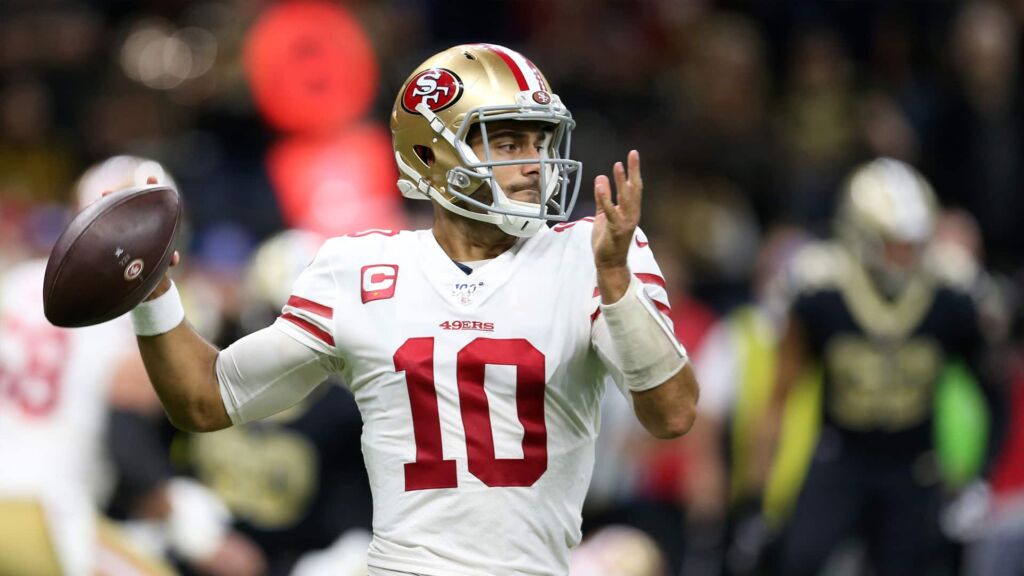 After Jimmy Garoppolo's injury and San Francisco's second-worst record in the league last season, very few expected them to be the top seed in the NFC this season. To get 20/1 odds on the 49ers winning the NFC, you would've had to buy the ticket back at the beginning of September. In November, when this ticket sold, the odds were around +335. That's a smoking deal and still looks great today.
$300 on Russell Wilson to Win MVP at 25/1 odds sold in November  for $2,200
Maybe this ticket doesn't look so great today, since it would appear Lamar Jackson is a sure thing to win the 2019 MVP trophy. However, this looked great when purchased in November, right after DangeRuss had just led the Seahawks to an exciting win over their division rival 49ers on Monday Night Football. His odds at that point were +165. To get +2500, you needed to buy this ticket in early September.
$455 bet on Ravens to Win Super Bowl at 10/1 odds sold in December for $1,222
If you want to bet on the Ravens to win the Super Bowl today, it's +189 … the worst odds of the remaining teams. In December, when this ticket sold, Baltimore's odds were +225.
$70 bet on Lamar Jackson to Win MVP at 50/1 odds sold in November for $2,340
This ticket is going to CASH! To get Lamar Jackson at 50/1 odds, you needed to buy the ticket back in July. That's some foresight! If you're like the rest of us non-fortune-tellers, this is a great buy in November.
$1,000 bet on Titans to Win AFC at 75/1 odds sold in December for $1,500
Look at Ryan Tannehill! He can't believe that price!
Even if you had foreseen the Mariota downfall and Tannehill resurgence before the season, you wouldn't have gotten these odds. In August, the Titans were 33/1 to win the AFC. To get 75/1, you had to buy the ticket around the second week of October when it appeared everything was going to hell for Tennessee.
Use promo code SGP on PropSwap to get a 100% deposit bonus up to $100