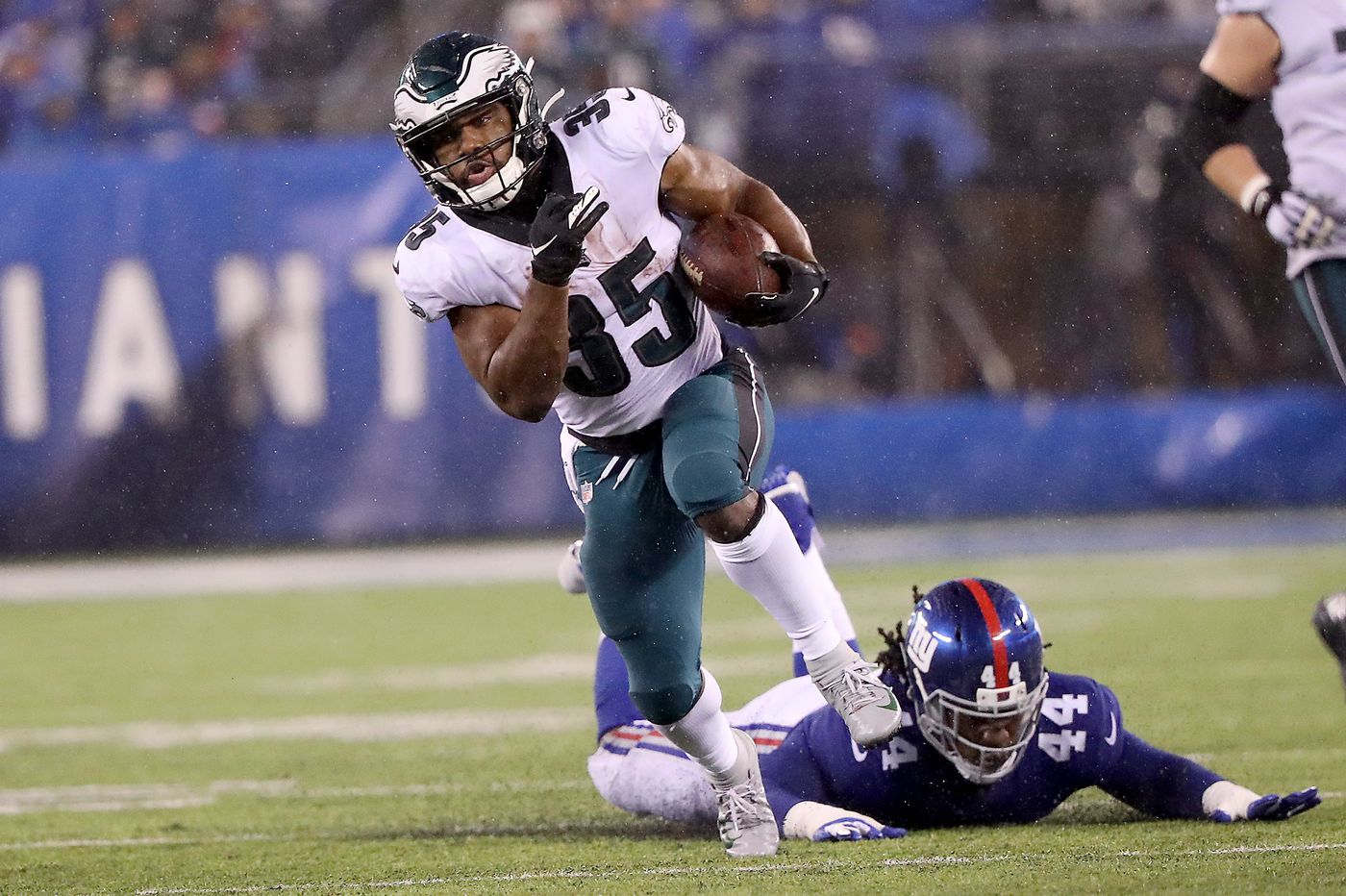 To conclude the NFL Playoffs' Wild Card Weekend we're presented a toast to the resilient, cast-aside teams of the NFC's 2019 postseason offering, as the Seattle Seahawks travel to Lincoln Financial Field to take on the host Philadelphia Eagles. In this rematch, however, there aren't all the same faces as their last meeting in late November (a hard-nosed 17-9 Seahawks victory fueled by the likes of Rashaad Penny of all people).
Naturally, it wouldn't be a Seahawks playoff game without having retro Beast Mode, aka: Marshawn Lynch, to add to the mix of narratives. He makes for an interesting roster maneuver on this DraftKings Showdown Sunday NFL Wild Card slate considering the stiff Philadelphia rush defense, and isn't the only play that makes for some unique roster construction possibilities.
Let's take a gander at some of this gritty matchup's better options…
Zach Ertz (PHI), TE ($8,600/$12,900 Capt.)
Lacerated kidneys are no joke, and neither is this dude who has one. Zach Ertz is being cautiously rostered by many with the concern he could exit the game at any moment. But with a beyond-depleted Philadelphia receiving corps, Ertz should be relied upon heavily (and hate to use the "early and often" suffix of support statements, but it's likely).
If I really need to break down the safety net and staple of consistency that Zach Ertz has been to this offense, let's start with this refresher: Ertz is the lead target-hauler in the Eagles' offense in 2019, and has nearly fifty more targets than the second-highest targeted player in Dallas Goedert (134 targets to Goedert's 87).
Speaking of targets, he also has double the number of red zone targets (20) to the second stat leader in that category being a three-way split between Miles Sanders, Dallas Godert, and Alshon Jeffrey with ten targets a piece in said area of the field.
Naturally I see the coaching staff babying him if possible…but I don't think there will be much room for such. This game should come down to the wire, and Zach Ertz will be pivotal to the Eagles contention.
D.K. Metcalf (SEA), WR ($8,800/$13,200 Capt.)
The passing game for Seattle has been orchestrated marvelously for Russell Wilson being among the top pressured quarterbacks in the pocket, and D.K. Metcalf has been a primary cornerstone as to where their success has been found this season.
The rookie receiver has posted impressive numbers throughout the year, and is only second in total targets to Tyler Lockett by a difference of merely ten overall (100 targets to Lockett's 110). With a shaky group outside of the tandem of Metcalf and Lockett, D.K. should be getting no shy number of targets in what should be a hard-fought back-and-forth slugfest on Sunday afternoon in Philadelphia. He's also the second-highest targeted member of the Seahawks offense in the red zone, accounting for nearly 20% of the target share in that area of the field.
Philadelphia ranks 20th against the Wide Receiver #2 per DVOA Defense Vs Receiver rankings at Football Outsiders, and with Lockett likely drawing a majority of the coverage more often than not, should amount to a steady target share for D.K. Metcalf. At a feasible price point, he makes for much flexibility in roster construction as well.
Boston Scott (PHI), RB ($7,600/$11,400 Capt.)
Philadelphia picks up practically where they left off as a playoff underdog at home, and Boston Scott is the kind of rally cry that the Eagles' spirited fan base can get behind this late in the season.
Scott has emerged amidst the decimated Eagles offense, with injuries scattered at every position, and running backs being none short of their absences as well. When Jordan Howard abruptly adjourned his productive 2019 season to injury, Boston Scott stepped up in far more than just goal line downs workload, but became an unsung hero to the Eagles' recent success as well. He's been among the top three targeted players in the Eagles passing game over the last three weeks of the season, and while yet to be a target in the red zone in said recency, has managed to carry his own way to the end zone regardless as change-of-pace to Miles Sanders.
He's leap-frogged Jordan Howard since Howard's return to the backfield, and rightfully so. Averaging over 20 DraftKings Fantasy Points over his last four games is a reason I'll be doing plenty of the same today, as Boston Scott isn't garnering nearly enough attention in a variety of early ownership projections.
Marshawn Lynch (SEA), RB ($6,400/$9,600 Capt.)
I know, this seems like an easy go-to write-up simply given the newfound narrative of Skittles seeing an S&P 500 jump since this surprise nostalgic free agent acquisition to the Seahawks backfield.
But truth be told, it's Marshawn Lynch's rookie rushing mate Travis Homer that's solidifying the attention on this given Showdown slate. And I think that while that favoritism to Homer is inspired by work in the passing game, I feel the Seattle game plan along the goal line will primarily go to the man known for treating his high school offensive line to Sizzler.
Marshawn Lynch, remembered for his career resurgence removed from Buffalo when first with Seattle and carving up the New Orleans Saints in the playoffs, will face a stiff test on Sunday afternoon against the rush defense that ranks fourth overall per DVOA Defensive Efficiency ranks.
This makes for a more difficult play in Cash Games, but given his ridiculously low price tag considering the volume he should be seeing (particularly in the red zone), Marshawn Lynch is a fantastic option in tournaments and at the Captain position especially, where he's looking at practically no ownership according to popular sources. Roster the Beast, pop some Skittles in your spiked beverage if you'd really like, and kick back for some goal line abuse by the Beast Mode.
Robert Davis (PHI), WR ($1,000/$1,500 Captain)
My first "Don't Follow Me Off This Lemming Cliff" play of the new decade, Robert Davis steps into the biggest line of work during his NFL career as he suddenly becomes one of a half-handful of receivers available for Carson Wentz to distribute the ball to during a home playoff game. And at the thriftiest price tag of any feasible play on the slate, Davis could potentially be the sleeper to break it wide open should he put up any allotment of substantial production.
With injuries preventing several players from even taking the field for this Eagles receiving corps (too many to even list here without a run-on sentence), we're staring down the barrel of target shares being given to two pass-catching running backs, two tight ends, two receivers…and Robert Davis filling out the role of Wide Receiver #3 next to a banged-up J.J. Arcega-Whiteside.
I know this may sound like somewhat of a ladder of passer progressions before seeing some sort of targeting by Wentz, but we need to remember the crafty play-calling by Doug Pederson in moments like this. And at a price tag that allows you to buy the farm at all other positions on your roster, Robert Davis is the affordable pivot that will have minimal ownership with a huge value upside baked in.