There's an old adage that no one cares about your fantasy sports team. Well, we here at SGP are going to spit in the eye of your stinking adage, and we're going to kick it up a notch – we're not going to talk about our fantasy football team, instead we're going to talk about 12  fantasy football teams!! How much fun is that?!
Here's my thoughts on how the rosters shook out in the SGP #DegensOnly Fantasy Football League, ranked from worst to first.
Beware – lots of crappy puns coming your way
Tell us where we went wrong and get updates on how this league plays out on our Slack
12) Shine Box!!!!
Shine Box?! More like Shite Box, right?!! Props for taking Aaron Rodgers, mostly due to his killer stache in that photo. Enjoy your free Hulu!
11) Left Coast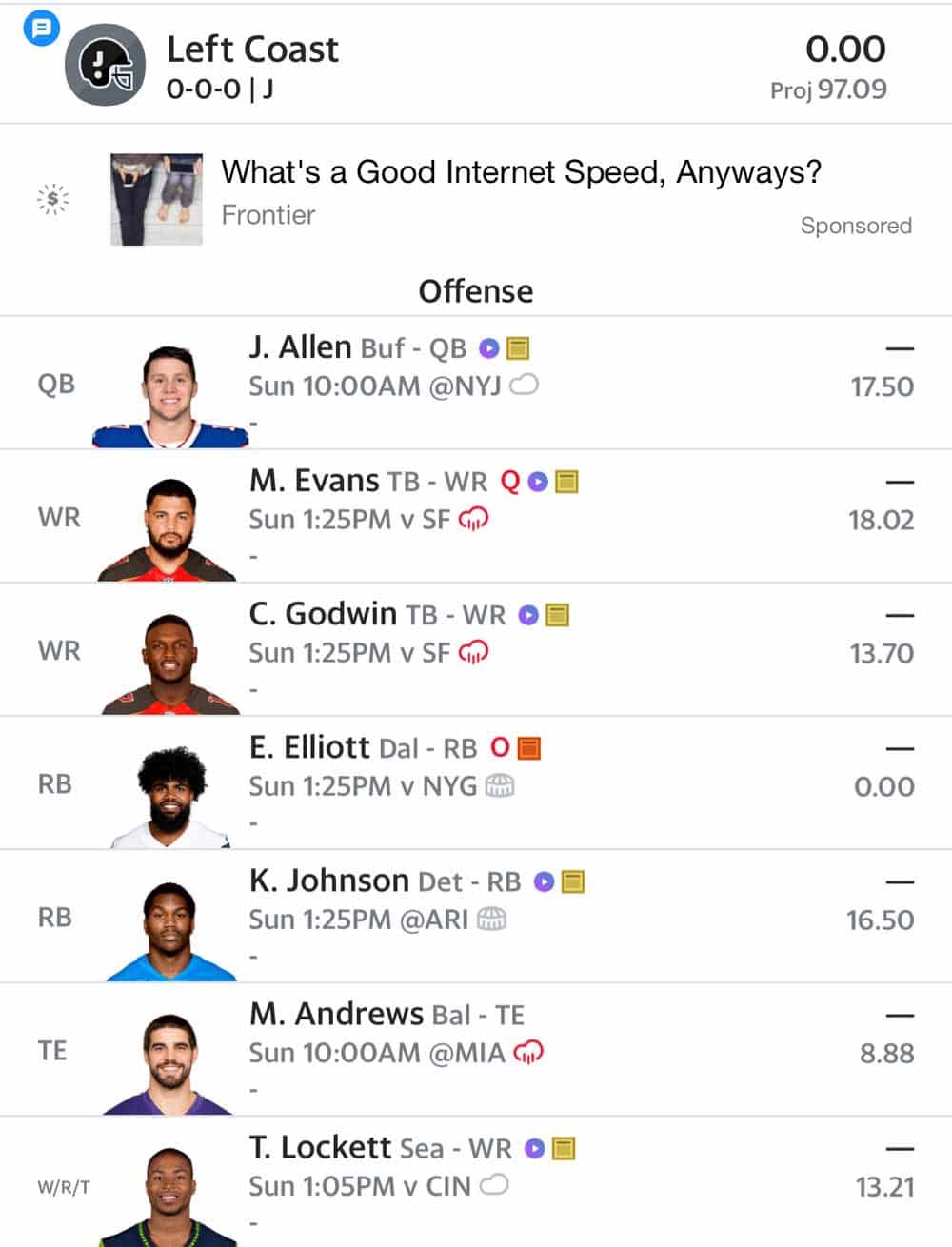 Left Coast is definitely not the best coast in this league (I warned you about the crappy puns). Lucked out with Ezekiel Elliott not going to miss any time. Might want to swap the starting and bench quarterbacks, though. And fix your internet speed.
10) Comanch On The Ranch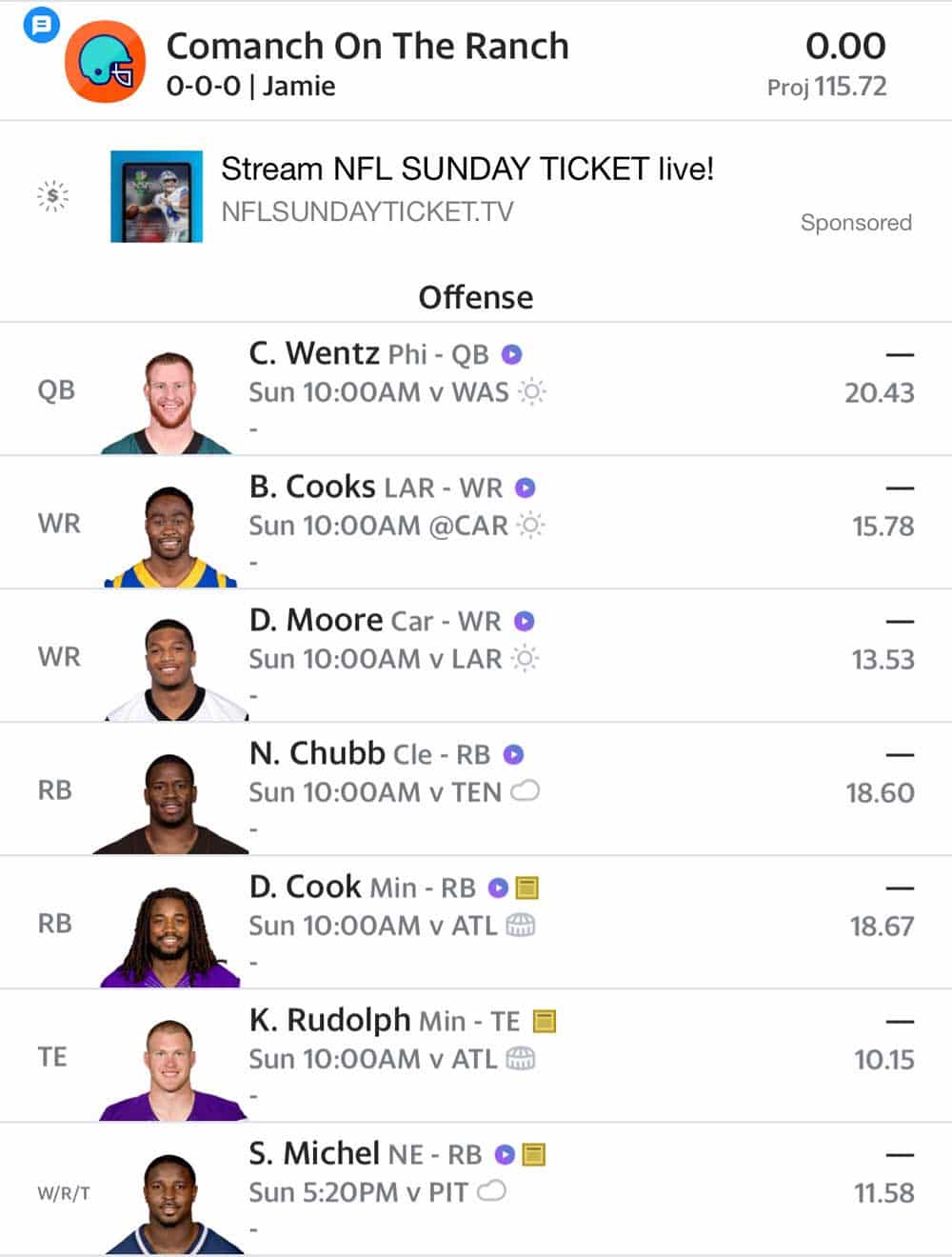 That's a kick ass group of running backs right there (I grabbed Chubb – that doesn't sound right, does it – in my draft). Pretty strong wide receivers too. Could be a dark horse in this league.
9) Stugotz Army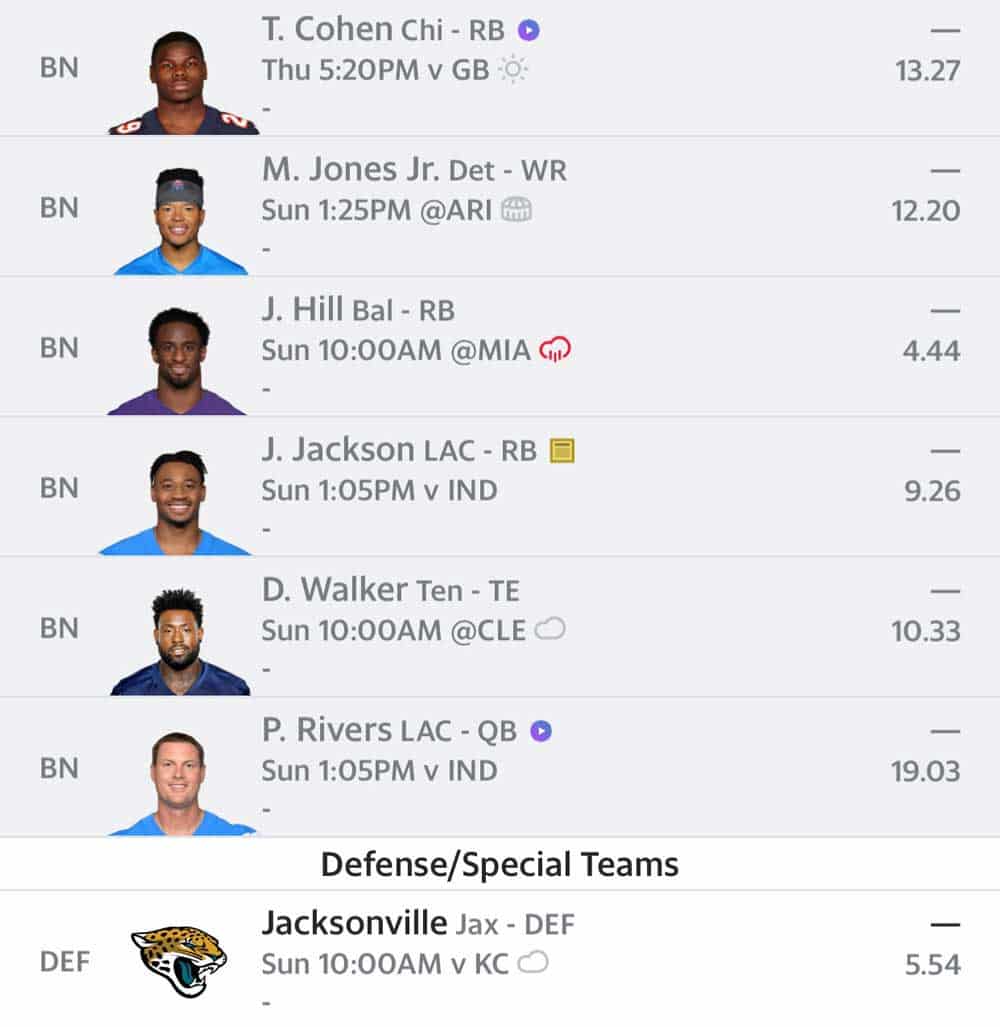 First off, best of luck Stugotz in finding love in Los Angeles. Secondly, that's a damn fine set of wide receivers you got there. But does Tom Brady have another stellar season in that hot, hot body of his?
8) Psycho Kyler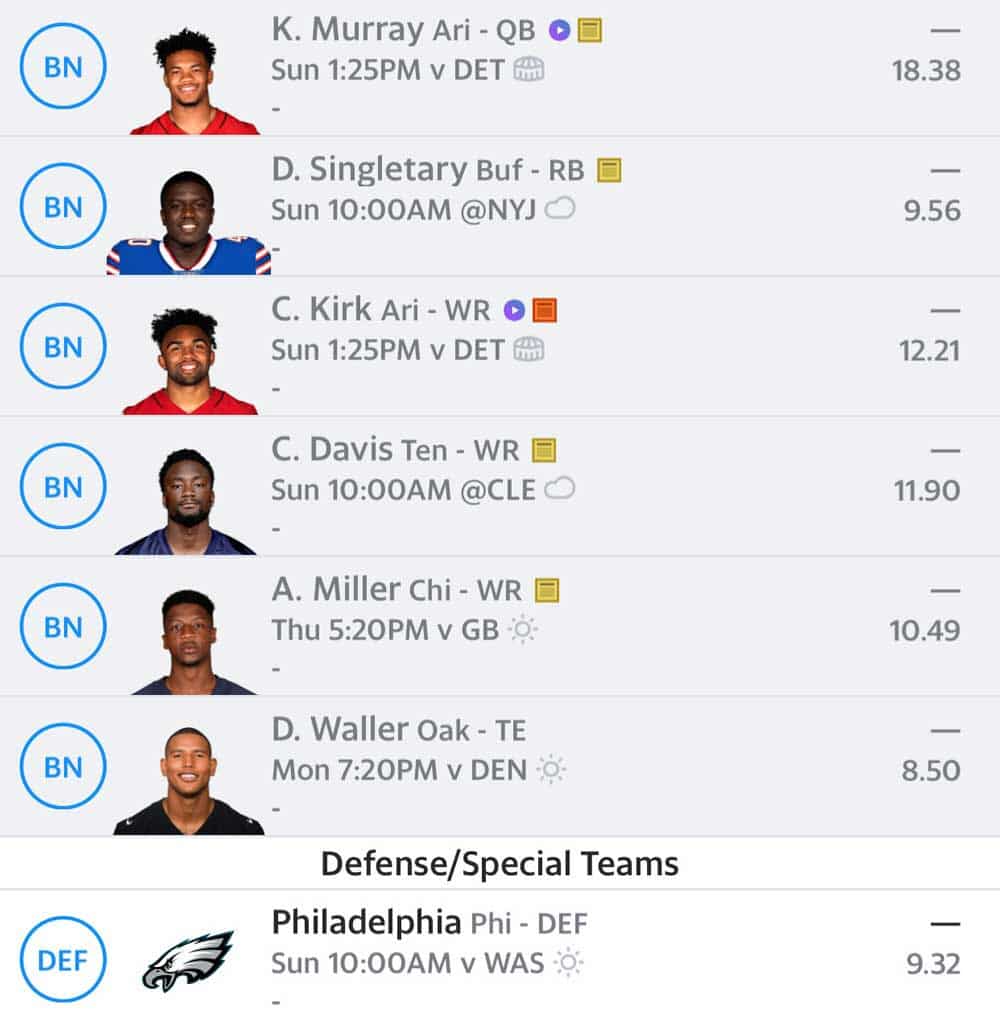 Got to be careful here, because this is my boss's team, and I've got kids to feed, yo. Luckily, not much to complain about with this team. Real good running backs and wide receivers on the squad, but why name your team after your backup QB?!
7) Deion Sanders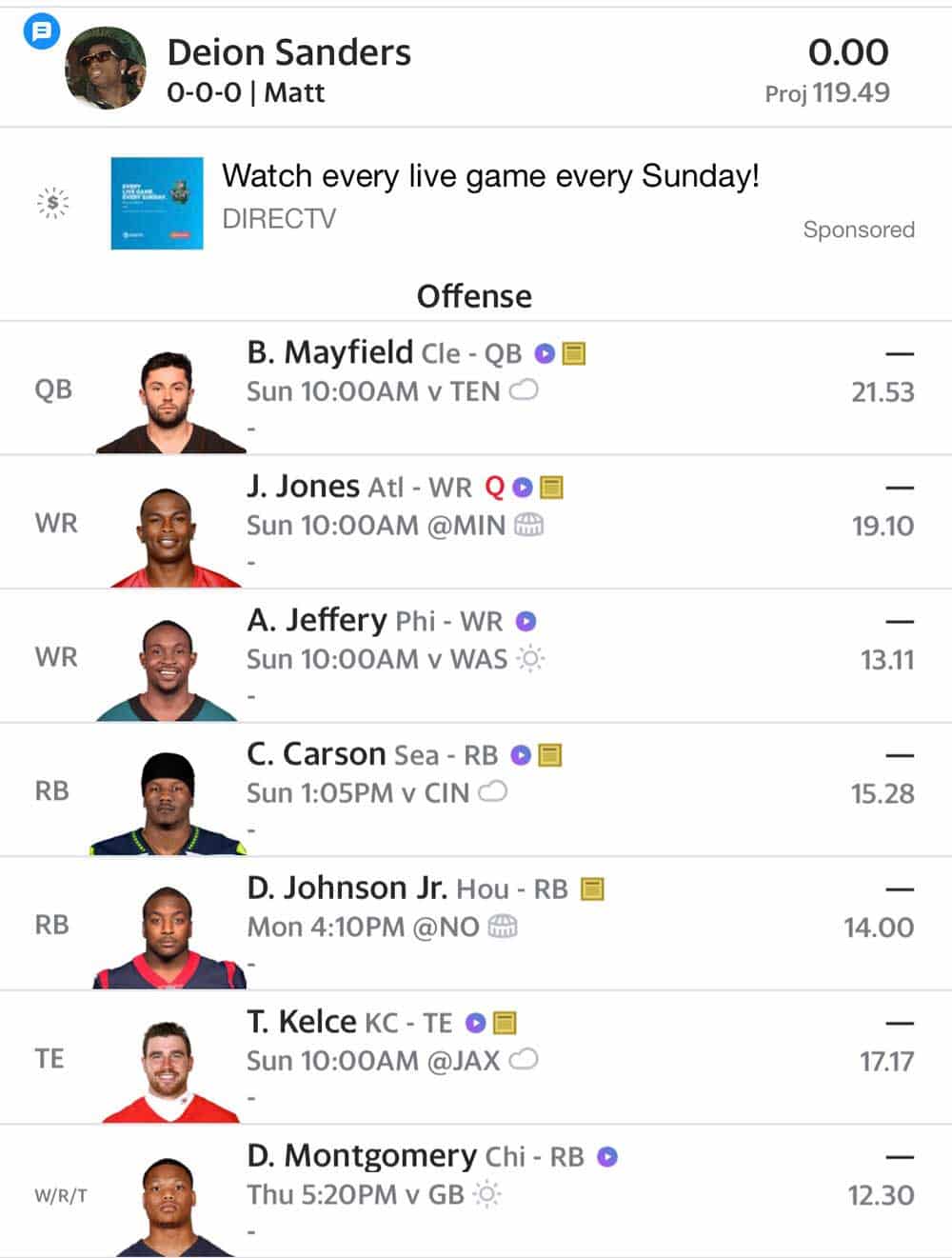 We come to Mr. Primetime himself, Matt – oops, we mean Deion Sanders. Good luck with the David Johnson Jr. pick – I took him with a first round pick the past two years and he screwed me each time (I purposely skipped him this year, which probably means he'll have a repeat of his breakout 2015).
Elsewhere, roster looks real solid in the coveted W/R/T areas.
6) Poles n Goals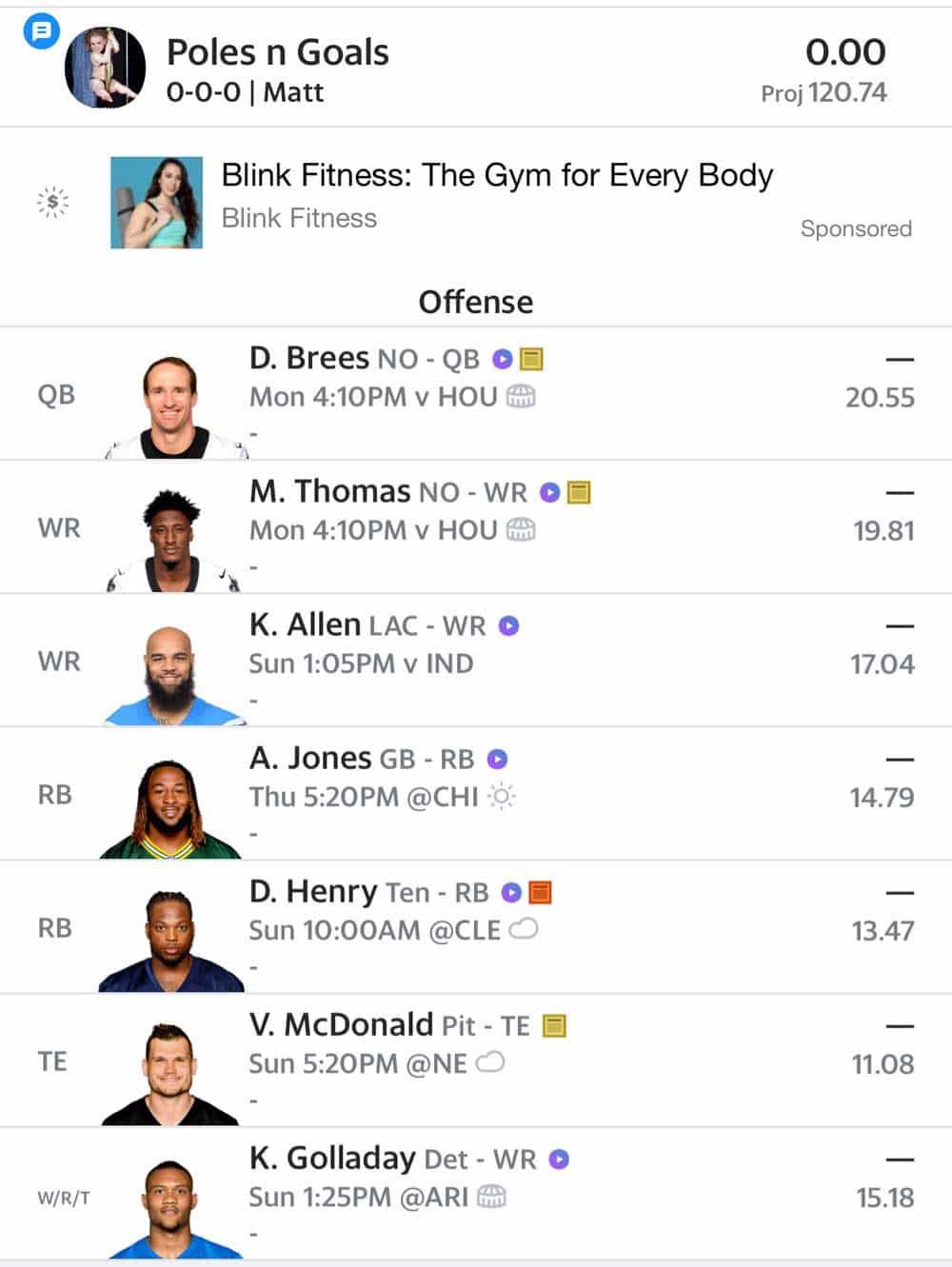 It's a must to spend a lot of time at Blink Fitness if you want to work it on the pole. As for fantasy football, this roster is stacked at the prime point earning positions. But, like Brady earlier, how much does Drew Brees have left in the tank?
5) Baby Effin Whale BH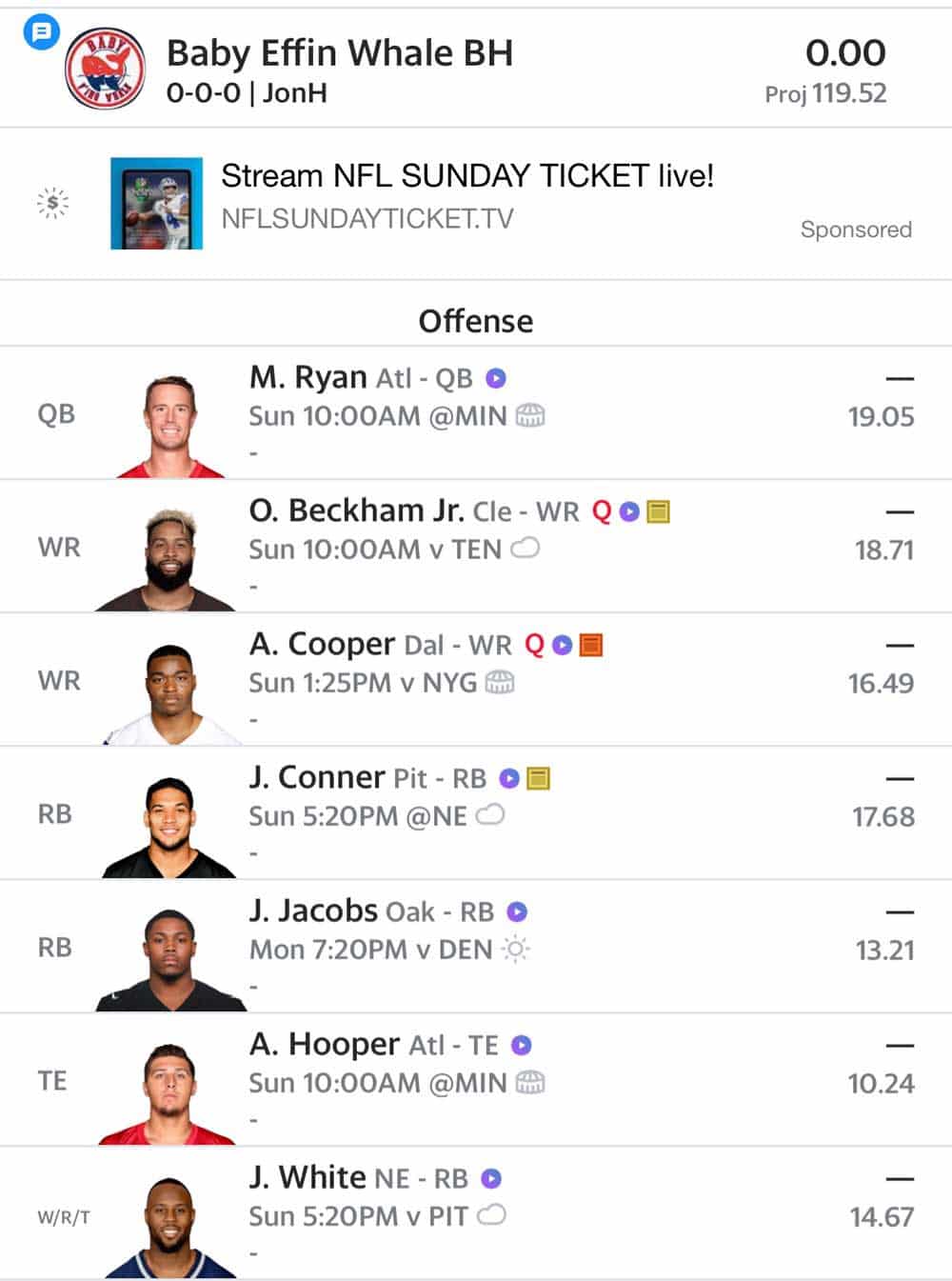 Baby Whale might make a big splash in the league (once again – you were warned about the not funny puns). Wide receivers and running backs are set, and two solid QBs he can platoon.
4) Drip Squad
Killer roster – one of the top running backs and tight ends you could have gotten. Solid options on the bench. But quarterback could be a problem. Will Jameis Winston fuck this team right in the … (you know how the rest goes)?
3) Boston Capper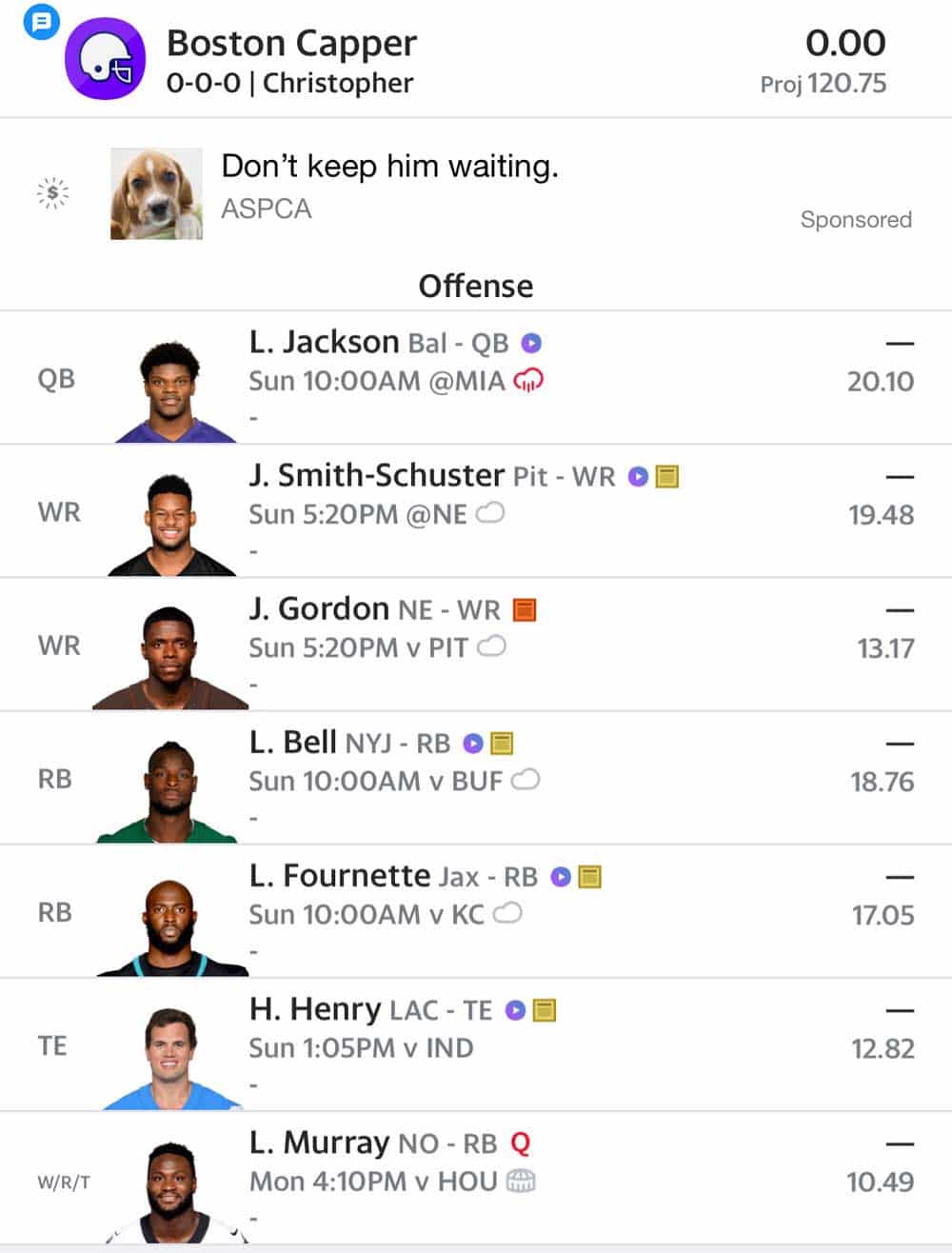 Lots of depth with this squad, which will become even deeper when/if Melvin Gordon III gets off the sidelines. Putting a lot of faith in that quarterback, though. Now, go adopt a puppy, won't ya?
2) Ingersoll Isotopes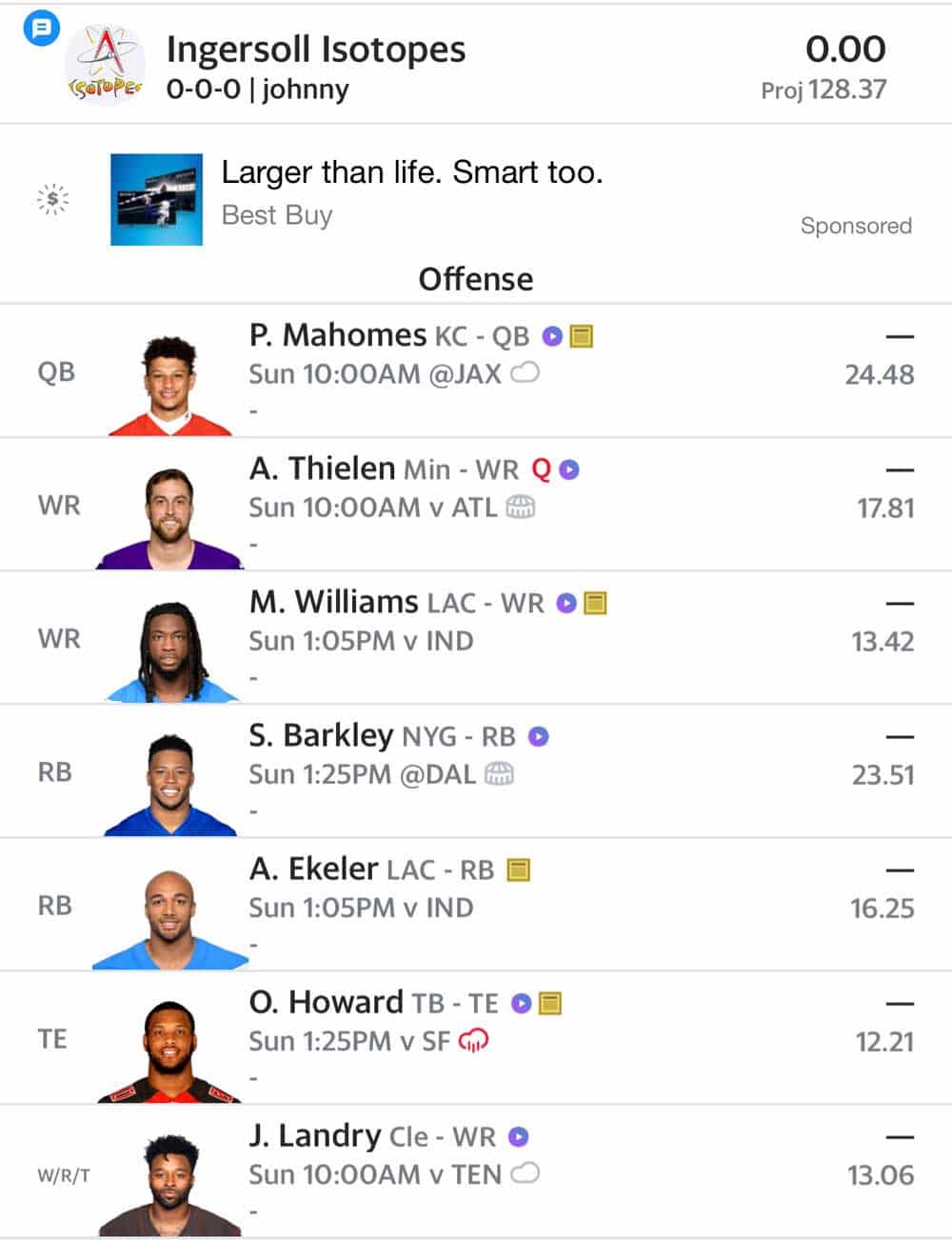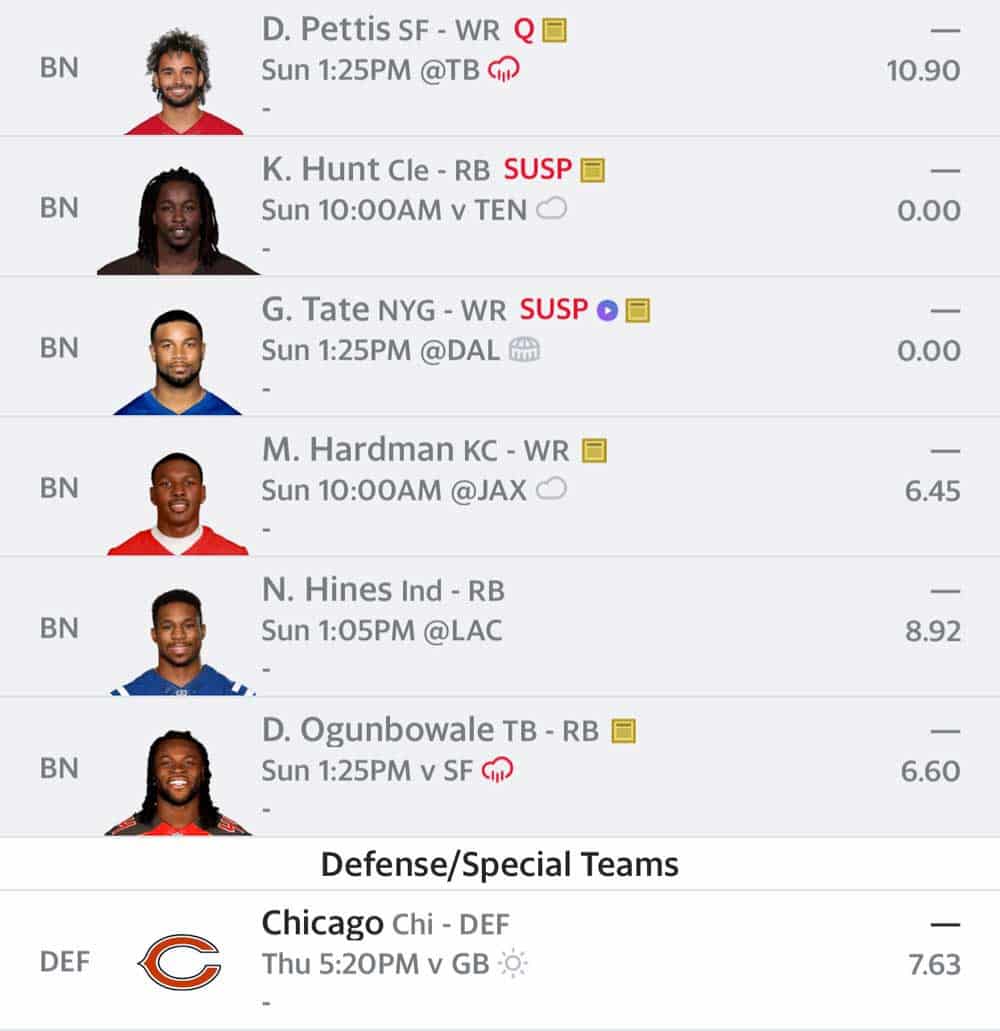 Lots to like here, besides the fact that the team name hints that it's creator is similar to me (a Southern Ontario Simpsons fan). Best quarterback AND running back in the game – are you kidding me?!
1) Daniel Scones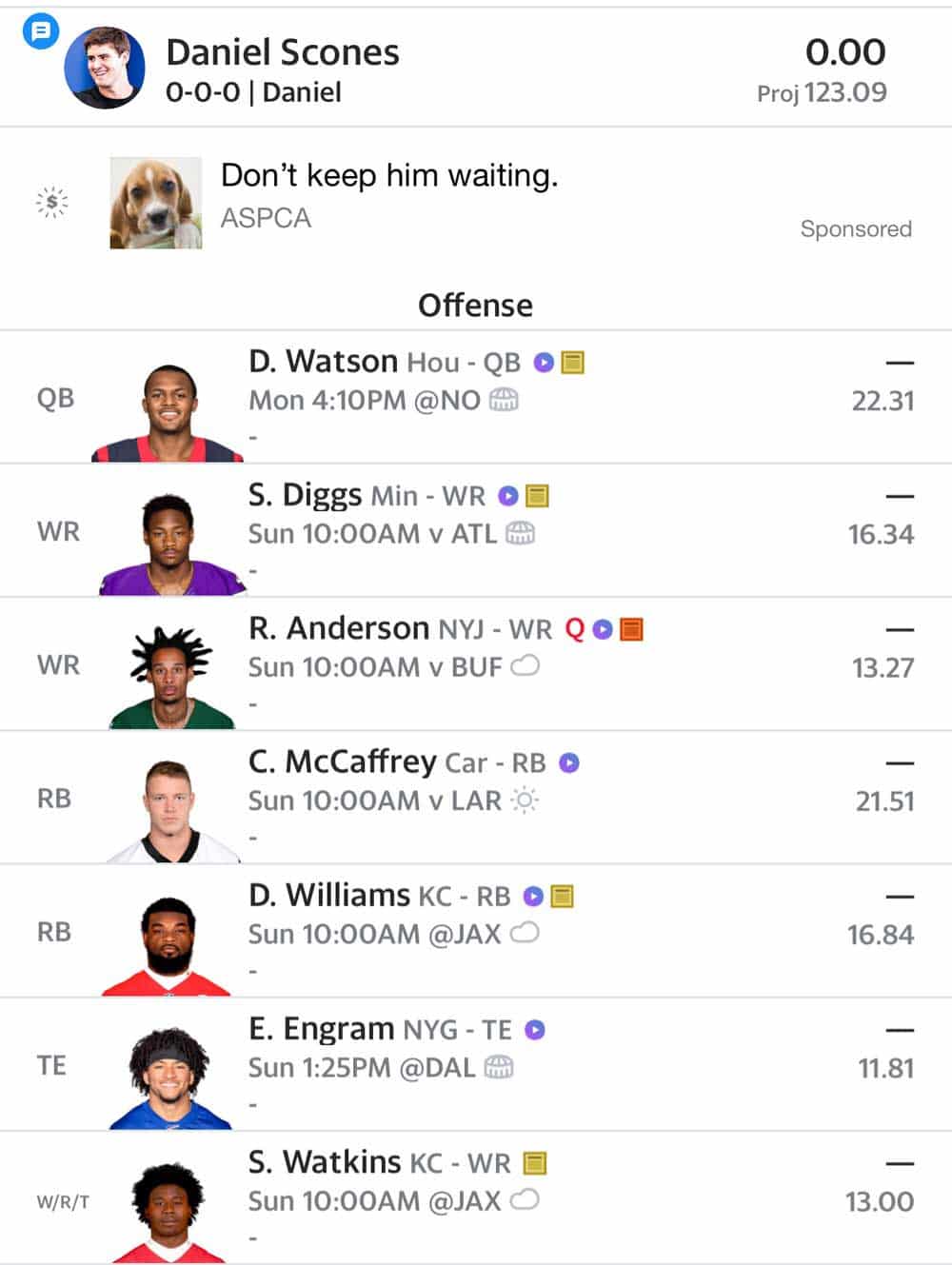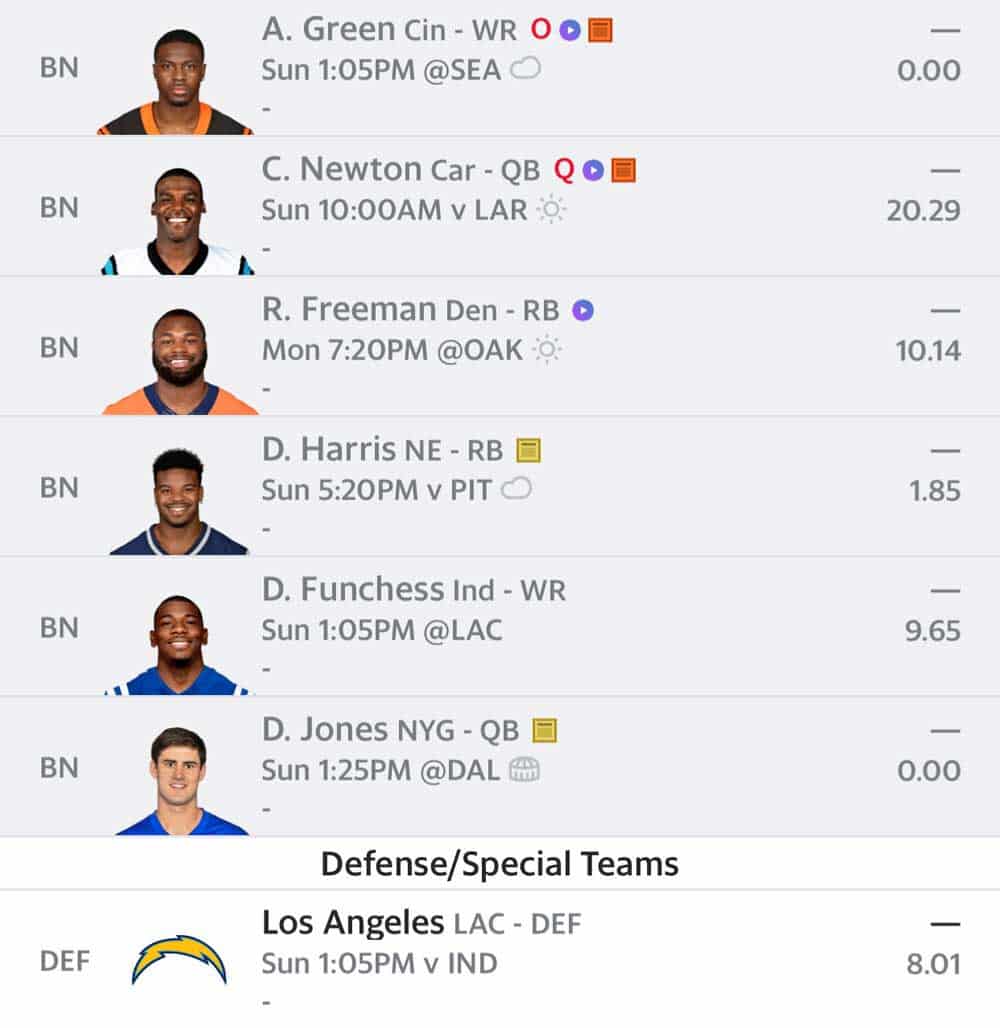 The White Mamba is our big winner, even if he wasted a roster spot on drafting himself. If he decides to ship out one of his quarterbacks to a desperate team down the road, he'll be even stronger. As will the return on A.J. Green. And I'm jealous of Robby Anderson's hair.
Tell us where we went wrong and get updates on how this league plays out on our Slack