While I've been betting on awards shows for a good decade now, this is my second year writing this column and I feel even more confident about my picks this year.
Last year, I profiled all the major awards for Drama and Comedy Series (I don't fuck with the Limited Series or TV Movies). Of those 10 categories, the nominees with the second-lowest odds won seven Emmys: Game of Thrones (+250), The Marvelous Mrs. Maisel (+100), Bill Hader (+200), Alex Borstein (+135), Claire Foy (+280), Matthew Rhys (+100), and Peter Dinklage (+350).
The nominees with the lowest odds won twice: Henry Winkler (-300) and Rachel Brosnahan (-1200). And only one nominee with the third-lowest odds won: Thandie Newton (+375).
Keep that in mind when making your bets this year. Don't get suckered into taking more than one longshot, max. This isn't March Madness, where 8 seeds often win.
Note: These odds are from MyBookie and do not include Supporting Actors or Actresses, because those categories aren't all listed yet. I'll post an update once listed.
Outstanding Drama Series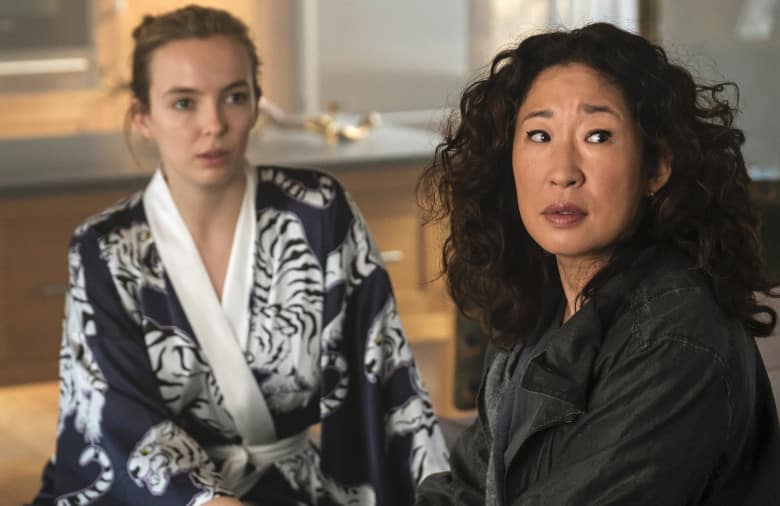 Game of Thrones (-900)
Killing Eve (+500)
Better Call Saul (+1800)
Bodyguard (+2500)
Pose (+3000)
Ozark (+4000)
This Is Us (+5000)
Succession (+5500)
Thoughts
With the amount of backlash that Game of Thrones received from their final season, it's very surprising that the series is this strong a favorite. -900 means the oddsmakers know something. Last year, The Handmaid's Tale was the favorite at -480 and lost to GoT (+250).  I hated the final season as much as everyone else I spoke to, so the only thing I can figure out is the hate went so far that it's swung back the other way. Maybe the thought is voters feel sorry for the backlash and will vote more on the legacy of what was an amazing series until the final series?
Best Bet: Killing Eve
With a -900 favorite, this category feels like a stay away. However, I'm putting money on Killing Eve at +500. As we saw last year, 7 out of 10 of the runner-ups in major categories ended up winning. Plus, this is a female-driven drama with two very strong lead actresses (both nominated) in a year where Hollywood wants to prove it's more inclusive. The series has strong buzz and everyone loves everything creator Phoebe Waller-Bridge touches right now.
Longshot: Pose
As I mentioned before, you don't want to get too excited by longshots. However, this is a new Hollywood after the Me Too movement (or at least, it's trying to be). There is a chance GoT and Killing Eve split the votes and Pose, an amazing series about New York City's African-American and Latino LGBTQ ballroom culture scene in the 1980s, is the beneficiary. At +3000, why not put a few dollars on it?
Outstanding Comedy Series
Veep (-125)
The Marvelous Mrs. Maisel (+130)
Barry (+350)
Fleabag (+400)
Russian Doll (+2000)
The Good Place (+3000)
Schitt's Creek (+3000)
Thoughts
The Marvelous Mrs. Maisel won last year at +100, as the second-favorite behind Atlanta. I don't see Maisel repeating and as much as people love Barry, I don't see that happening either.
Best Bet: Veep
Veep has been nominated in this category for each of their seven seasons and has won three times. Their final season is highly reviewed, although it was overshadowed by their dragon sister show's final season. With all the love for its star Julia Louis-Dreyfus and the show's intellectually-filthy take on presidential politics, I'm surprised the odds are only -125.
Longshot: Fleabag
While it is Veep's award to lose, I already mentioned how much people love Phoebe Waller-Bridge and Fleabag is a huge reason why. She created, stars in, and writes all the episodes. It's truly a delightful watch and is the perfect antidote for those overcome with all the bullshit of our political world right now. If you need more proof for how much Hollywood loves Phoebe, she's been brought on to help rewrite the struggling new James Bond film. At +400, it's not a huge longshot, but it's one that has a great chance to hit.
Outstanding Lead Actor: Drama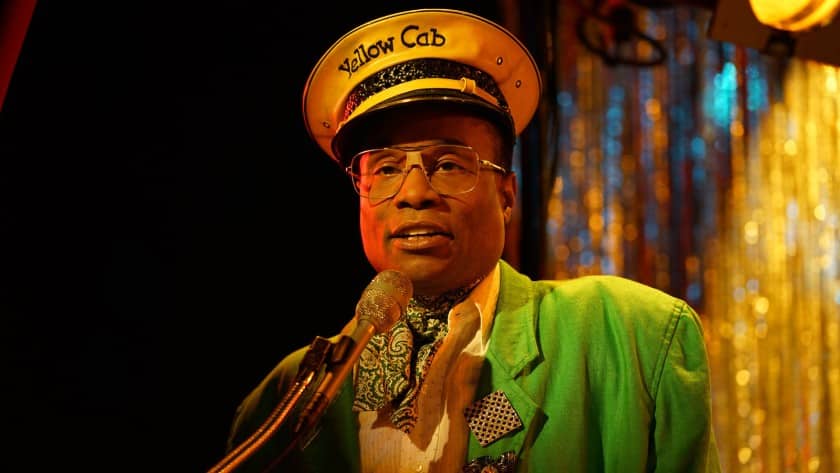 Jason Bateman, Ozark (+100)
Billy Porter, Pose (+200)
Bob Odenkirk, Better Call Saul (+300)
Kit Harington, Game of Thrones (+900)
Sterling K. Brown, This Is Us (+2200)
Milo Ventimiglia, This Is Us (+3300)
Best Bet: Billy Porter
I've already written above how much Hollywood wants to prove its diversity and inclusiveness, AND, how great Pose is as a series. Billy Porter is the show's runaway star. If you need proof of how beloved he is by the entertainment world, just watch this video of him at this year's Tony Awards. Couple that with the fact he's the second-favorite … and that's about all you need to know. Plus, while Jason Bateman is fucking amazing in the fucking amazing series, Ozark … he's just not new and exciting, like Porter.
Outstanding Lead Actress: Drama
Sandra Oh, Killing Eve (-330)
Jodie Comer, Killing Eve (+450)
Emilia Clarke, Game of Thrones (+500)
Laura Linney, Ozark (+3000)
Robin Wright, House of Cards (+4000)
Viola Davis, How To Get Away with Murder (+5000)
Mandy Moore, This Is Us (+5000)
Best Bet: Sandra Oh
Many thought Sandra Oh should've won this award last year. She very well should have, as the first season of Killing Eve is better (in my mind) than season two. However, the series just wasn't on enough people's radars yet and her odds were +600.
I do think her costar Jodie Comer (+450), who is brilliant as a Russian assassin, can steal some of her thunder. Personally, I would vote for her. However, she just doesn't have the name recognition of Oh.
Outstanding Lead Actor: Comedy
Bill Hader, Barry (-650)
Michael Douglas, The Kominsky Method (+600)
Ted Danson, The Good Place (+700)
Eugene Levy, Schitt's Creek (+1600)
Don Cheadle, Black Monday (+3000)
Anthony Anderson, black-ish (+3000)
Best Bet: Bill Hader
It's not much fun betting on a -650 favorite, but I really just don't see any of the other nominees touch Hader. He won last year, going in as +200 odds behind favorite Donald Glover (-480). Maybe there's come good will for Michael Douglas (+600) or Ted Danson (+700), but I don't feel strong enough to put money on them. Barry is just an awesome series and since it's not going to win Best Comedy, this will be Hader's consolation prize.
Longshot: Eugene Levy
I'm breaking my own rule by giving out a third longshot (and I'll give out one more in the next category), but it's just too fun not to. Schitt's Creek has been the little comedy that could for five seasons. It came out of nowhere … actually, worse than nowhere, it came from Canada. However, now that every season is on Netflix, it's become a favorite of comedy fans everywhere. Eugene Levy created the series with his son Daniel, who also plays his son in the show. The humor is offbeat, the characters are quirky, and Levy is impossible not to love. This could be a legacy award for his decades of comedy service, and at +1600, why not take a small chance?
Outstanding Lead Actress: Comedy
Julia Louis-Dreyfus, Veep (-550)
Phoebe Waller-Bridge, Fleabag (+700)
Rachel Brosnahan, The Marvelous Mrs. Maisel (+800)
Natasha Lyonne, Russian Doll (+800)
Christina Applegate, Dead To Me (+5000)
Caterine O'Hara, Schitt's Creek (+5000)
Best Bet: Julia Louis-Dreyfus
Blah, blah, blah … I've written how great Veep and JLD are above. It all applies here. She's won this award seven times, six times for playing Selina Meyer. While Dreyfus says she wants to keep acting, you have to imagine this season was her swan song as a leading actress.
Longshot: Phoebe Waller-Bridge
If I had to pick one of the four longshots to bet, this would be it. The first season of Fleabag landed on Amazon Prime with barely a fart … but the fanbase slowly built through word of mouth. By the time the second (superior) season dropped, everyone in Hollywood can't get enough of PWB. She's had a huge year and if this wasn't Dreyfus' final season with Veep, I'd go all in on Bridge. Put some money on both!