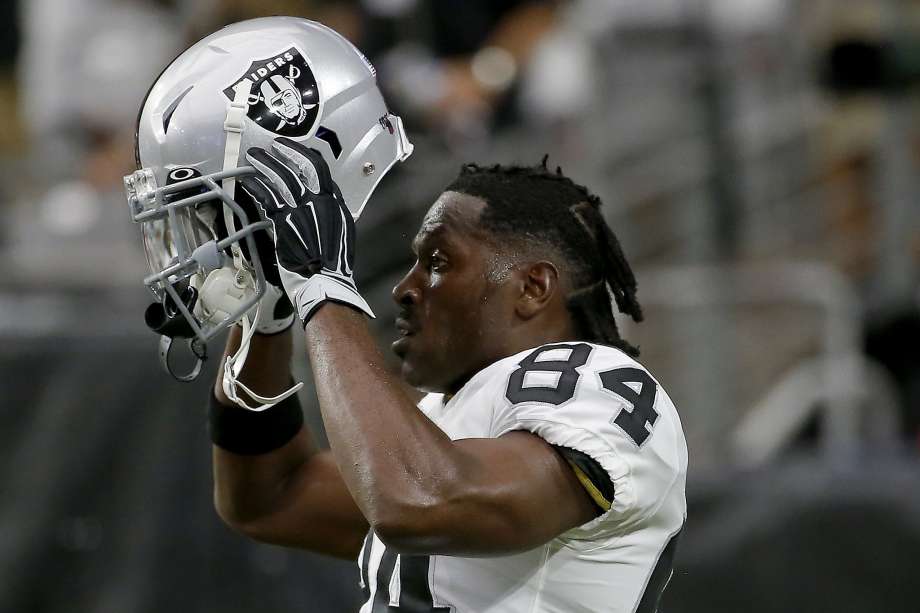 Week 2 is in the books, and we saw most the NFL starters finally on a football field in 2019, so let's break into the week that was!
1. Baltimore and Harbaugh keep the preseason train rolling
Jim Harbaugh and the Baltimore Ravens kept their preseason streak rolling this week against the Green Bay Packers. Harbaugh is now 17-3 SU in his last 20 preseason games and 16-4 ATS in these games. For whatever reason, it seems that the coaching staff has been able to get a lot out of these August football prep games.
Aaron Rodgers did not see the field as the team was quarterbacked by Tim Boyle, who shouldered the bulk of the load going just 12/21 for 107 and a touchdown.
Deshone Kizer saw the field next and went 5/10 for 70 yards, before letting Manny Wilkins close out the game going 1-2 for 14 yards. The Ravens D stood tall and allowed just 55 rushing yards. The Ravens racked up 171 rushing yards and passed for another 180 yards against this Packers group.
2. Daniel Jones shines again
Daniel Jones impressed a lot of Giants fans last week and went a long way in suppressing some of their concerns about their recent draft selection. "Danny Dimes" had another impressive showing Friday as the sixth pick of the 2019 NFL draft went 11 of 14 for 161 yards and a touchdown.
Luckily for those Giants fans looking to avoid a QB controversy, Eli Manning has also looked fairly sharp this August as he himself is not immune to the presence of Jones. For right now, Daniel Jones has done a lot to silence many of his critics, but Giants fans would be smart to keep these expectations in check as this is still very much Eli's team, but so far so good for the Giants.
dAnIeL jOnEs CaN't ThRoW tHe DeEp BaLl 🤨 pic.twitter.com/3ERPB1ufQb

— New York Giants (@Giants) August 17, 2019
3. Deshaun Watson and DeAndre Hopkins 
For Watson, year three probably could not get here soon enough. Seen as the year where quarterbacks being to "make the jump," Watson is now a year removed from an ACL injury and is poised to make this jump with the help of start wideout DeAndre Hopkins.
Watson saw the field for the first time this preseason Saturday against the Lions. He completed five of seven passes leading to an opening drive touchdown score on a connection between the two.
Perhaps flying under the radar in the AFC South there simply is not another impactful duo in the whole conference, besides Mahomes and Hill, that stacks up like Watson and Hopkins. Watson sneakily has a career passer rating equal to that of Aaron Rodgers who has the highest passer rating in NFL history. While DeAndre has piled up back to back 1,300+ receiving yards and double digit TDs for the second straight season. These two are young and poised to be a lot of fun on Sundays.
4. Jerry Jones, "Zeke, who?"
Dallas drafted a speedy Memphis running back in Tony Pollard, who shined once again in his second preseason game. The fourth-rounder had five carries for 42 yards and a touchdown.
Owner Jerry Jones, a world famous negotiator, was visibly excited when asked about Pollard as he joked, "Who? Now Zeke who?"  Before ultimately retracting a bit by explaining what a nice compliment to Elliot that Pollard will be when the starting running back finally does rejoin the team.
Pollard has definitely shown flashes of potentially being an every down back in this league. If Jones and co were willing to let Demarco Murray walk after leading the league in rushing, nothing seems guaranteed here in big D.
What is clear is Dallas has a young back with the potential to be really special, always a good position to be in.
Yes, Jerry Jones said "Zeke who", when asked if Tony Pollard is his "best negotiator".

But… this is the full "Zeke who?" sound bite from Jerry, complete with the necessary context of his follow-up to the joke, saying the #Cowboys need both Zeke Elliott and Tony Pollard. pic.twitter.com/yDiZnlwwke

— Mike Leslie (@MikeLeslieWFAA) August 18, 2019
5. Antonio Brown
It's crazy to think that this is still being carried into and hanging over the heads of the coaching staff and ownership that Antonio Brown and his helmet saga have yet to play in a game or work out.
Although Brown's threat of walking away from the game if not allowed to wear his current helmet fell short, it does not seem like we have heard the last about ABs head-gear. Raiders GM Mike Mayock finally gave a semblance of a real answer about the teams stance on this whole issue and it appeared for the first time to demonstrate some frustration from the organizations end. This appears to be heading towards a boiling point as a healthy Antonio Brown continues to sit and there appears to still be more questions than answers as the regular season gets closer and closer.
Antonio Brown's agent — @RosenhausSports — provides an update on where AB stands with the Raiders after GM Mike Mayock's comments today about Brown being "all in or all out." pic.twitter.com/VWOBfzPvwH

— 7 Sports Xtra (@7SportsXtra) August 19, 2019