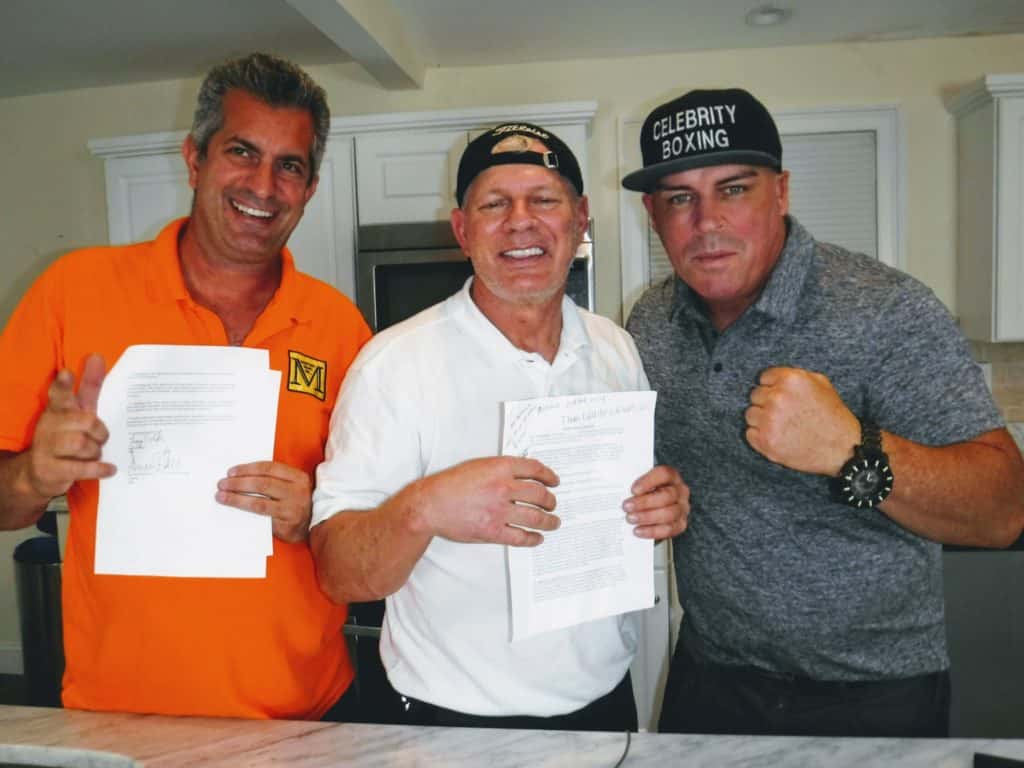 The most highly-anticipated, battle to end all battles is almost upon us.
No, we're not talking about this weekend's rematch between Daniel Cormier and Stipe Miocic at UFC 241. No, Conor McGregor hasn't returned to combat sports (other than fights with old men in bars) nor has Floyd Mayweather.
We, of course, are speaking of the just announced Fight of the Century between Chris "Bagel Boss" Brooks and Lenny "Nails" Dykstra in celebrity boxing, September 7th in Atlantic City. With special guest referee, Bam Margera from Jackass! Dontcha dare miss it!
In case you've been living under a bagel, Bagel Boss is this guy:
Yes, that's all it takes to be deemed a "celebrity" nowadays.
And Lenny Dykstra is a former three-time MLB all-star, now known as an unofficial member of Howard Stern's Wack Pack and vocal advocate for cunnilingus and the missionary position (sorry Mom if you're reading this).
So how do these two highly trained combat athletes match up in this incredible battle that we didn't realize we even needed in our lives? Here's the tale of the tape.
In the red corner, representing Team Short Man, Short Fuse….. Bagel Boss!!!! And in the blue corner, repping Team Toothless Pervert….. Nails!!!
READ ALSO
7 Takeaways From Lenny Dykstra On The Sports Gambling Podcast
Odds
To Win
Lenny Dykstra: -350
Bagel Boss Guy: +225
Match to Go The Distance
YES: -500
NO: +300 

(via MyBookie)
Height & Weight
Bagel Boss: 4'11", 121 lbs
Nails: 5'10", 160 lbs (playing weight – surely higher now)
In case you didn't watch the video above, Bagel Boss is a short dude (that's kinda like his whole shtick). Nails isn't that big, either, especially for a pro athlete. But he's going to dwarf the Boss in this one.
Advantage: Nails
Age
Bagel Boss: 45
Nails: 56
The rule is pretty much always go with the younger fighter in a combat matchup, especially when the gap is this large.
Advantage: Bagel Boss
Physical Strength
The Boss seems pretty jacked, as many guys with Short Man's Complex tend to be. Dykstra used to be pretty ripped back in his baseball days, but they are in the rear-view. Then again, Bagel Boy got taken down pretty easily in the bagel shop, but this isn't a MMA fight so he won't have to worry about grappling.
Advantage: Bagel Boss
Experience
Bagel Boss trained with fellow Long Islanders, and UFC fighters, Chris Weidman and Al Iaquinta recently, so that's something. Not sure about past fighting experience, but he seems like a guy who has gotten into his fair share of scraps in the past. As for Lenny, well there's this: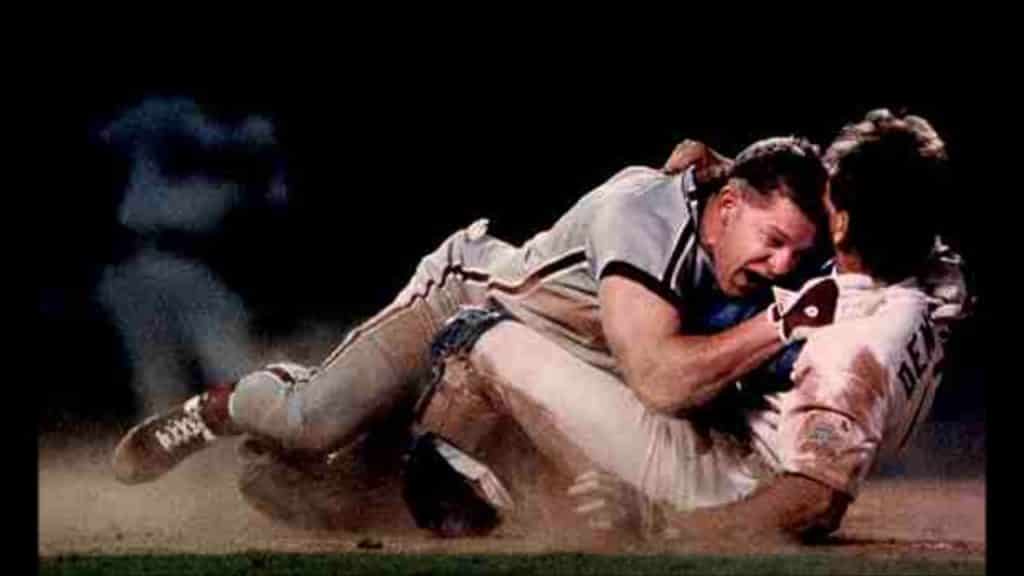 And the story that goes behind it. Plus, according to him, he got beaten in prison and had his teeth knocked out, so the dude is tough.
Advantage: Nails
Anger/Intensity
Lenny gets into war of words with people often these days, but seems more of a lover than a fighter. Bagel Boss, on the other hand, is Down To Fight.
Advantage: The Boss in a landslide
Intangibles
Will Lenny fight with his precious, extremely expensive false teeth in? And, whether he does or not, will he be so preoccupied with them (worried they'll get damaged if he wears them, worried he'll lose them again if he doesn't) that we won't be able to concentrate on fighting? Will he be able to keep his mind off sex long enough to fight? Will his years of substance issues catch up to him? Will Bagel Boss be able to reach high enough to hit Lenny's face? Will someone ask him how tall he is and send him into a blinding rage? Will anyone care about this fight?
Advantage: NAILS
As for the experts, MyBookie has Nails as a big favorite in this fight, but it says here that Bagel Boss is a live dog.
READ ALSO
7 Takeaways From Lenny Dykstra On The Sports Gambling Podcast