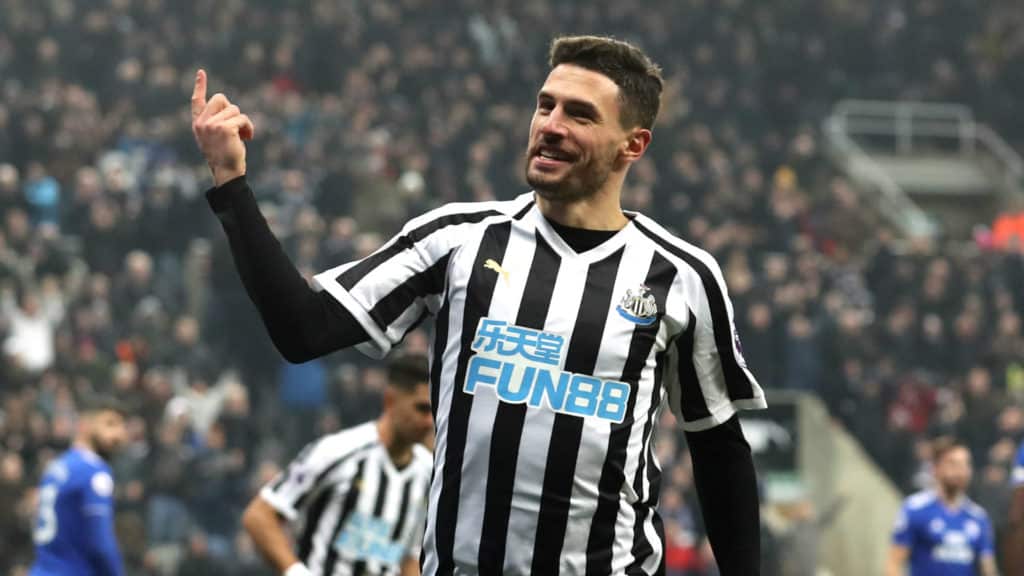 The first week of the 2019/2020 Premier League Season is in the books and everything went pretty much exactly how everyone thought it would go. Aside from Chelsea being in the relegation zone, of course, but the season is still young! Manchester City and Liverpool look like they will once again be the two outright favorites to win the league and show no signs of slowing down.
A player with ties to both clubs, Raheem Sterling, was the top DFS player last week after he started his season with a hat trick and 38 points on DraftKings/66.3 on FanDuel. If you spent big last week to have Sterling in your lineup, congrats on the great start to your DFS Premier League Season!
Core Plays
Forward
Callum Wilson MCI
There's not a lot of value on the board this Saturday when it comes to strikers from the Premier League's top six clubs. Tottenham and Manchester City face off Saturday afternoon and these two sides have been able to shut each other down in recent history. Liverpool are traveling down to Southampton and will likely be starting all three of their world class forwards. With Salah, Mane, and Firmino all options to score, spending a ton to put just one of them in your lineup is a huge risk.
That's why I am going with Callum Wilson of Bournemouth. He had a great year last year with 14 goals. And although he did not score in his first match, I expect him to get his first goal of the season on Saturday against the newly promoted Aston Villa.
Midfield
Ryan Fraser BOU
Of all the players in the Bournemouth side playing against Aston Villa on Sunday, I believe Ryan Fraser has the most potential for a big day. In their first match of the season, Aston Villa went up against Tottenham and had a lead to start the match but lost it late in the game.
The player that turned everything around for Tottenham was Christian Eriksen, he racked up 15 fantasy points on FanDuel in only 26 minutes! Ryan Fraser plays a similar role with Bournemouth, creating chances in the middle and taking all the free kicks and set pieces for his team. If he plays the whole match on Saturday, the sky is the limit for Fraser.
Defense
Fabian Schär NEW
Newcastle United is another team facing weak opposition on Saturday. Newcastle will be traveling to Norwich to face the newly promoted Norwich City. To be fair to Norwich they did have to play Liverpool in their first match since returning to the Premier League. Liverpool can make anyone look like they should have stayed in the Championship.
Fabian Schär should have no trouble keeping Norwich off the scoresheet and should be able to rack up plenty of Fantasy points in the process. Schär was the highest scoring defender without a goal or an assist last week. You cannot count on your defenders to score every week, but you can count on Fabian Schär to rack up points for your team week in and week out.
Goalkeeper
Mat Ryan BHA
The team that looked the most outmatched last week was West Ham United. They were shut out by the favorite to win it all Manchester City 5-0 and this week they are traveling to Brighton.
I do not expect things to be any better for West Ham on Saturday. Brighton keeper Mat Ryan was the highest scoring keeper in DFS last week, tied with only Ederson of Manchester City. Ryan had a shutout at Watford to begin the season and I expect him to be able to do the same thing at home against West Ham in week two.