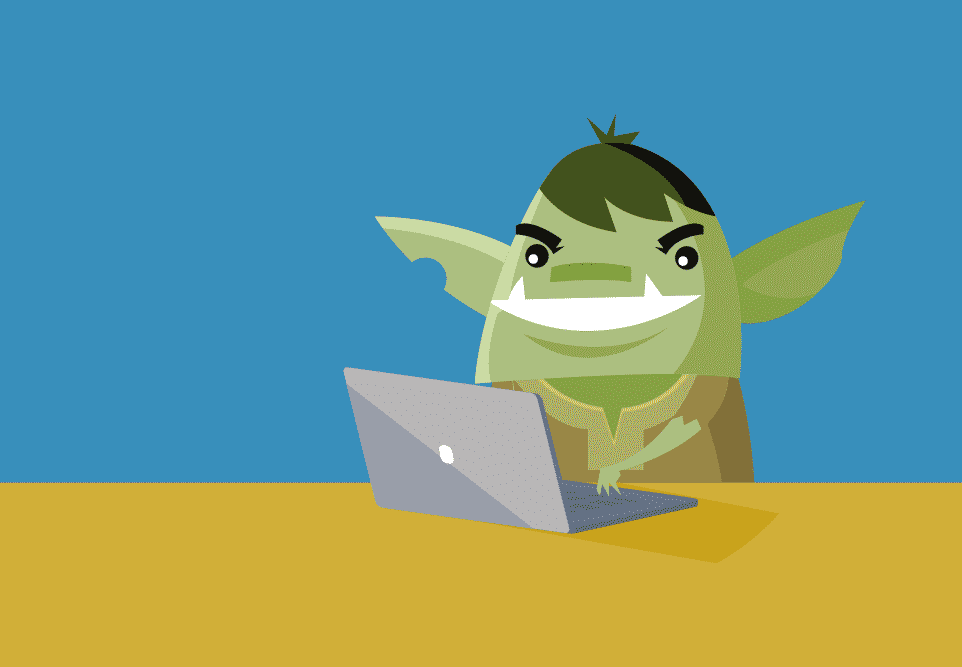 I have a confession to make.
I don't deal well when random strangers give their opinion un-constructively to people. Call it the Boston in me, but I think it's a topic that every single person in this world has dealt with.
No, this isn't a self help guide on how to deal with online bullying, but we've all seen it in one way or another. The thing about this industry — it's so outdated that by simply creating content, you are looked at as less than a professional bettor.
That's because the narrative is so engraved in peoples minds that content creators aren't actually professional bettors, and that by sharing their knowledge, for a fee or not, they are giving up their edge.
READ ALSO
Exploring How The Term Professional Gambler Has Changed
Let's think about that for a second …
In some peoples minds, the fact that people want to be share their work and build a presence online makes them a fraud because they aren't betting in the shadows and only getting their number and money.
In theory, I get it, but I think the verbiage is what hangs a lot of people up.
When it comes to sports betting, people are obsessed with the next flash-in-the-pan free handicapper posting their plays. They tail them like a get-rich-quick scheme and like it's everyone's purpose in life is to make people as much as possible and like anything else is not worth people's time.
Let's apply this version of thinking to other markets and professions.
When's the last time you've seen a stock broker offer free advice online with no expectation of payment? Sure, you'll see people supposedly in "the know" for crypto-currency advice, but just because this is a different market, people are damned for every single loss.
Let's imagine a world where a stock broker was mocked and criticized-publicly-every time a stock he recommended went down 1%? In the long run, seems pretty irrelevant in the long run, in my opinion.
It's not just people who post their plays either: podcasts, content providers, article writers, and many more people in the industry get the backlash unwarranted daily as if the weight of the world was wagered on each wager selection.
Now, please don't think this is anything to do with me. I'd challenge you to take a few minutes out of your day, search any major player in the sports betting social media world, scroll through their comments and see the hate from people. Hell, Sports Gambling Podcast even gets a one star review time to time.
So, what's a person to do?
Here's the thing. I can show you a bunch of online YouTube videos about how lions don't lose sleep based on the opinions of sheep and every cliche out there, but let's get practical with it.
READ ALSO
Just Exactly How Close Is Sports Betting To Trading Stocks?
It doesn't matter.
In some ways, if you let random strangers dictate your emotions in life, you may not be cut out for the sports betting world, but it can wear on anyone, certainly. But it's coming from places of insecurity, jealousy, and most are frequent flyers of the mom's basement club. Don't ever be afraid to share your opinion or put your work out there in life due to fear of strangers admiration. In many ways, it only helps you, as they say all press is good press,
If you're able to put out a product and opinion you believe in, stand by it, and stir the pot in life. No one ever made headlines going with the flow and having the same takes. There's a reason Skip Bayless still has a job, after all. By no means am I saying put polarizing opinions and takes out there for clicks, but never be afraid to be different and yourself, if you believe in what you're saying.
Be bold, if you believe it. Put yourself out there, and while the vocal minority of  social media attached to it may not agree with it, don't ever fall in the trap that their opinion is the only one out there because they sent a comment. Somewhere along the way, people who post their opinions and wager selections for everyone to see and more vilified than the ones who charge, as if they have a responsibility to win with each post, which I'll never understand.
If you're afraid of public opinion, get tougher skin, and I'll beg you to put your opinion out there regardless. For every one comment of hate, you may never know it, but you'll help ten others who don't comment. Life is too short to not go after what you want in sports handicapping (and bet the under, but that's a different conversation.) Put yourself out there and only good things will happen.
READ ALSO
The Definitive Degenerate Events Power Rankings