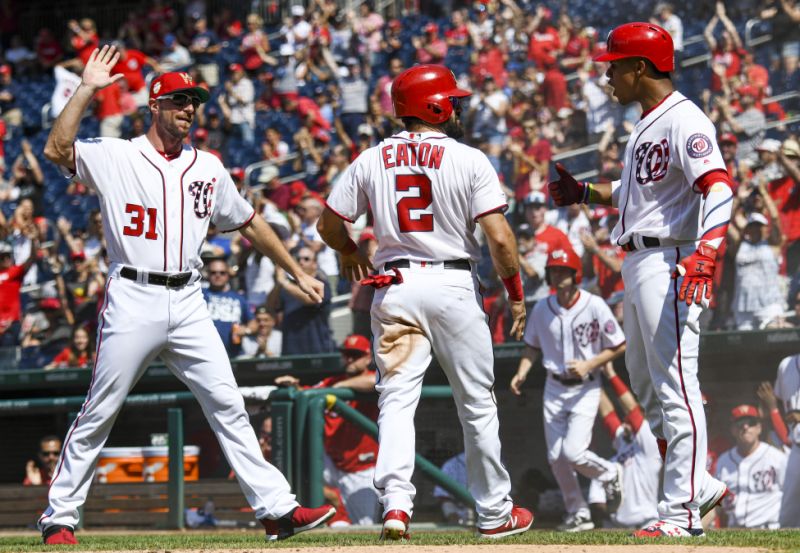 Baseball is a grind, everyone knows that, but for whatever reason after players are able to take a step back, take a breath, and regroup — teams sometimes perform night and day different in the second half than the first half.
Let's break down some of the best value picks on the board to win the World Series in the second half.
READ ALSO
Top 5 NFL and CFB 'Games Of The Year' To Bet Right Now
1. Houston Astros (+400)
I know what you're thinking, how can the third favorite be a "value" play? Here's the thing, the Astros are even better than their record says they are, and they have the third easiest remaining schedule (.476 opponents' win %) in the second half.
Not to mention, they will finally have a full healthy lineup of Altuve, Correa, Bregman, Springer, Brantley, Alvarez, Guirriel, and co. Oh, and Gerrit Cole is likely to break the single season strikeout record as the Cy-Young cherry on top.
In my estimation, Astros should be the favorites. Don't forget, top pitching prospect Forrest Whitley is looming.
2.  Tampa Bay Rays (+2000)
Yes, I'm obviously going to lead off with the fact that Tyler Glasnow could return, giving them a 1-2-3 that rivals the best in baseball. As they write the better sequel to MoneyBall, Tampa is certainly live.
Snell will figure it out as all metrics point to being unlucky, and if Glasnow can return to form the three headed monster with Charlie "steakhouse" Morton, Tampa can make it all the way. Brent Honeywell is out for the year, but Tampa has such a better chance than 20/1 as they currently hold the top AL Wild Card spot and Blake Snell can best anyone in a one game playoff.
3. St. Louis Cardinals (+2000)
I fell in love with this team pre-season, and to say I was disappointed is an understatement, yet you look up and at 44-44 they are only 2.0 games back of the division lead and 2.0 games out of the NL wild card.
They need pitching help for sure, but they will always add at the deadline, and if they can get a rotation of Jack Flaherty, Daniel Ponce de Leon, Alex Reyes, and a rental, the lineup will continue to produce and be lethal. Don't forget Paul Goldschmidt is a notorious second half player.
READ ALSO
The Definitive Degenerate Events Power Rankings
4. Washington Nationals (+1800)
Another team I loved preseason and still believe they are so much better without Harper.
Washington sneaks in at +1800, yet when you look at the standings, quietly, the Nationals are locked into the number one seed for the NL wild card, right in front of the Phillies.
You know what I'm going to say here, Max Scherzer is the best in baseball. In a one game playoff, there may not be anyone I'd rather see out there. On top of that, a three man rotation of Scherzer, Strasburg, and Corbin is a nightmare situation for a playoff team in a series. Rendon, Soto, Turner, Robles and co. can get hot and be the best team in baseball no one talks about in the second half.