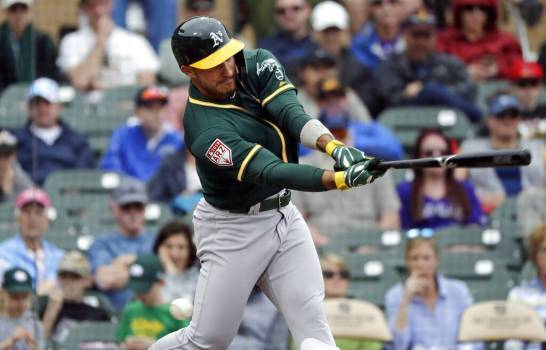 Risers
Zac Gallen, SP, MIA
Gallen got the long anticipated call to the bigs on Thursday and had an excellent debut. He struck out six over five innings, giving up one run and walking two batters. His debut was a cut a bit short because his pitch count got up to 99.
In AAA this season, Gallen has been dominant. He has a 1.77 ERA in 91 innings with 112 strikeouts.
With Pablo Lopez on the IL with a shoulder strain, Gallen should continue to toe the hill for awhile. Marlins' pitchers benefit from playing in the hardest park in the league to hit a home run so it's easy to justify taking a chance on them.
His ownership numbers are already jumping considerably: currently owned in 60% of CBS leagues, 48% of Yahoo leagues, and 19% of ESPN leagues.
Ramon Laureano, OF, OAK
Laureano is finally starting to showcase his power-speed combination that made him a sleeper candidate for a 20-20 campaign. Over the last three weeks, he is batting .280 with 6 home runs, 4 stolen bases and 18 RBIs. His season-long average of .263 is playable when paired with his 12 home runs and 8 stolen bases.
Laureano started the season off with a huge strikeout problem. Through April, his K rate was 28.2%. He has cut that rate down to 26.6% while increasing his Slugging% (.355 to .446) over the same time period.
In June, he is making a concerted effort to lift the ball, a wise decision with the juiced ball. His Fly Ball% jumped to 46% during June (versus 37% up til that point). The approach is paying dividends as he has smashed 6 home runs in the month.
There was never any question Laureano would be benched thanks to his fantastic throwing arm in center field for the A's. And he has rewarded the club by making steady improvements at the plate.
Laureano slots in as a third outfielder in deeper leagues. It's a perfect time to grab him as he is still a bit under the radar in most leagues with 52% ownership in CBS leagues, 39% in Yahoo leagues, and 30% in ESPN leagues.
Fallers
Fernando Tatis JR., SS, SDP
Tatis' numbers this season are eye-popping. The rookie shortstop is batting .325 with 8 home runs and 9 stolen bases.
Looking under the hood, there are a lot of signs for pessimism. For starters, Tatis has a Swinging Strike% of 14.7%, a rather high number that indicates a problem with making contact. His BABIP of .424 is also unsustainably high and is not supported at all by his Hard% of 39.3%. Tatis also has a Ground Ball% of 50.2%
What this tells us, he is getting lucky right now and all those ground balls won't keep finding holes. When combined with his contact problems, Tatis is due for a slump.
Now is an excellent time to move Tatis and see if you get back a top outfielder or pitcher. He still has a high floor as a player but he is currently playing way beyond his ceiling. Kick the tires on some bold offers and see if you can take advantage of the enthusiasm for the young shortstop.
Looking for more info? Check out these helpful reviews on sports betting.