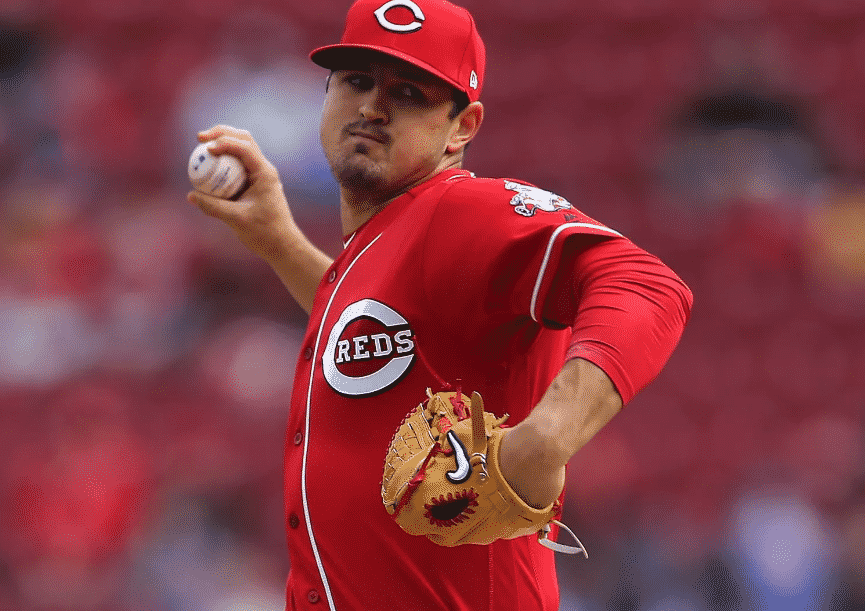 Risers
Tyler Mahle, SP, CIN
Mahle is quietly having a strong season for the surging Reds. His surface stats are lagging a bit (4.26 ERA, 1.26 WHIP) but the 24-year-old righthander has an elite strikeout rate of 26.2%.
Mahle's improved command this season has been the catalyst for his improvement. He's doing an excellent job of getting ahead of hitters, boasting a First Strike% of 66.4% versus 62.5% last season. Mahle had a below average BB% of 10.5% a year ago, but that number has fallen down to an elite 5.5% this season.
He's also doing a good job limiting fly balls, checking in with a 32.4% Fly Ball%.
Mahle is under-owned across all leagues (15% in Yahoo leagues, 8% in ESPN leagues, and 36% in CBS leagues). I am grabbing Mahle in all league types as there are few pitchers that can match his elite K and BB rates.
Avisail Garcia, OF, TBR
Garcia is quietly continuing to excel Tampa Bay after an up-and-down career in the Windy City with the White Sox. Now on his second team in Tampa Bay, Garcia is proving to be a solid contributor in all categories.
With 10 home runs, 6 stolen bases, and a batting average of .301, Garcia is a must start in the outfield in all but the most shallow formats.
Garcia is tearing the cover off the ball with a 45.7 Hard%, surging to a .365 BABIP. That number will likely fall but his improved approach at the plate (6.9% BB% and 22.1 K%) are both excellent improvements from last year's numbers with a 5.2 BB% and a 26.5% K%.
Although he is currently dealing with a minor hamstring injury, I love Garcia going forward. It's rare to find an outfielder that can give you solid production in home runs, stolen bases, and batting average.
Grab him now while he's still available.
Fallers
Yoan Moncada, 2B/SS, CWS
Moncada is seemingly putting it together in his first full season in the big leagues, batting .283 with 10 bombs and 5 stolen bases.
But there are several alarming indicators in his performance when you start looking under the hood. His bloated BABIP of .367 screams regression. It's not sustainable to maintain such a high BABPI, especially considering he has a Hard% of only 36.7.
Moncada is also having problems making contact. His atrocious Swinging Strike% of 14.6% and K% of 28.3% are among the worst in the league for qualified batters.
Considering Moncada's strong surface numbers, it's an excellent time to sell high. Strikeouts have always been a problem for the young slugger and he hasn't shown the ability adjust his approach.