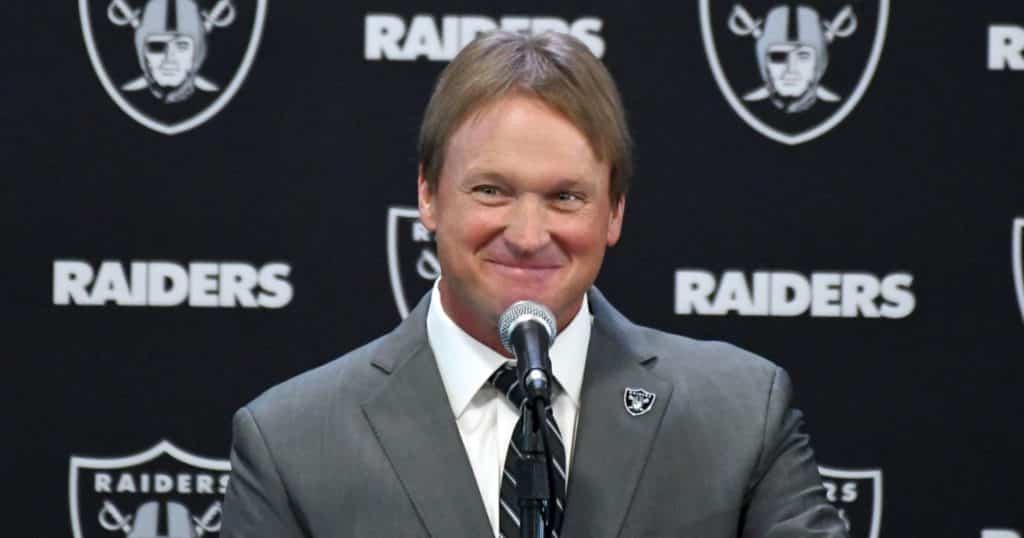 Podcast Recap
The Sports Gambling Podcast puts out their annual 'Way Too Early NFL Win Totals' giving their rapid fire picks for every NFL team's win total. Plus they break down the Giants insisting that Eli Manning is still a viable QB.
After an attempted recap of the last UEFA Champions league round, and picks for the semifinals, Sean Green (@seantgreen) and Ryan Kramer (@KramerCentric) dive into NFL win total talk (6:40). The guys kick things off with discussion of the Super Bowl Champions New England Patriots (11:26), the potential of the Kansas City Chiefs who might be without Tyreek Hill (15:40), the chances of the LA Rams under "wonderboy" coach Sean McVay (19:40), the strength of New Orleans' offense despite the age of quarterback Drew Brees (23:56), the LA Chargers' potential with Philip Rivers after a 12-4 season (27:49), and the Chicago Bears' tough schedule starting off the 2019 season (31:40).
Next, Sean and Ryan cover the Indianapolis Colts' potential to win their conference and make some moves in the draft (33:33), the strengths of the Philadelphia Eagles despite Carson Wentz's injured back (34:47), the potential for chemistry issues in the locker room of the Cleveland Browns (41:26), The Packer's upcoming season with a new coach (43:08), Juju Smiths' pressure to be the star for the Pittsburgh Steelers' next season (44:20), and the tough task ahead of the Minnesota Vikings (46:23). After breaking down the Cowboys' chances and their strange ASMR schedule release video (51:34), the guys like the season potential for the Washington Redskins (52:17), the reasonable schedule ahead of the Baltimore Ravens (53:15), JJ Watt's return to the Texans (55:23), the low over/under for the Seattle Seahawks (55:54), the quarterback competition for the Tennessee Titans (57:50), Jacksonville's quarterback upgrade with Nick Foles (59:41), and Garoppolo's return from injury for the San Francisco 49ers (1:01:12).
Lastly, the guys talk about Cam Newton's potential to come up short for the Panthers (1:01:59), Le'veon Bell's chance to improve the New York Jets (1:03:36), the tough task ahead of the Denver Broncos (1:04:57), the chances of the Detroit Lions (1:06:04), Josh Allen's role with the Bills (1:07:11), the strong coaching staff of the Buccaneers (1:07:45), and the Redskins' chances to win some strange games (1:08:15). Finally, the guys discuss the potential shenanigans of Antonio Brown and the Raiders (1:09:11), the Giant's chances after losing Odell Beckham Jr (1:09:53), the struggling Bengals (1:11:03), the unstable coaching role for the Arizona Cardinals (1:11:56), and the road ahead of the week Miami Dolphins (1:13:10).
Dallas Cowboys ASMR Schedule Release Video
See Jerry Jones and @AmariCooper9 help us release the 2019 #DallasCowboys schedule through ASMR.

Tickets available at 9pm CT via @SeatGeek → https://t.co/ZAoOUYT7dj pic.twitter.com/9YWj8LDsKR

— Dallas Cowboys (@dallascowboys) April 18, 2019